ULICA International Street Theatre Festival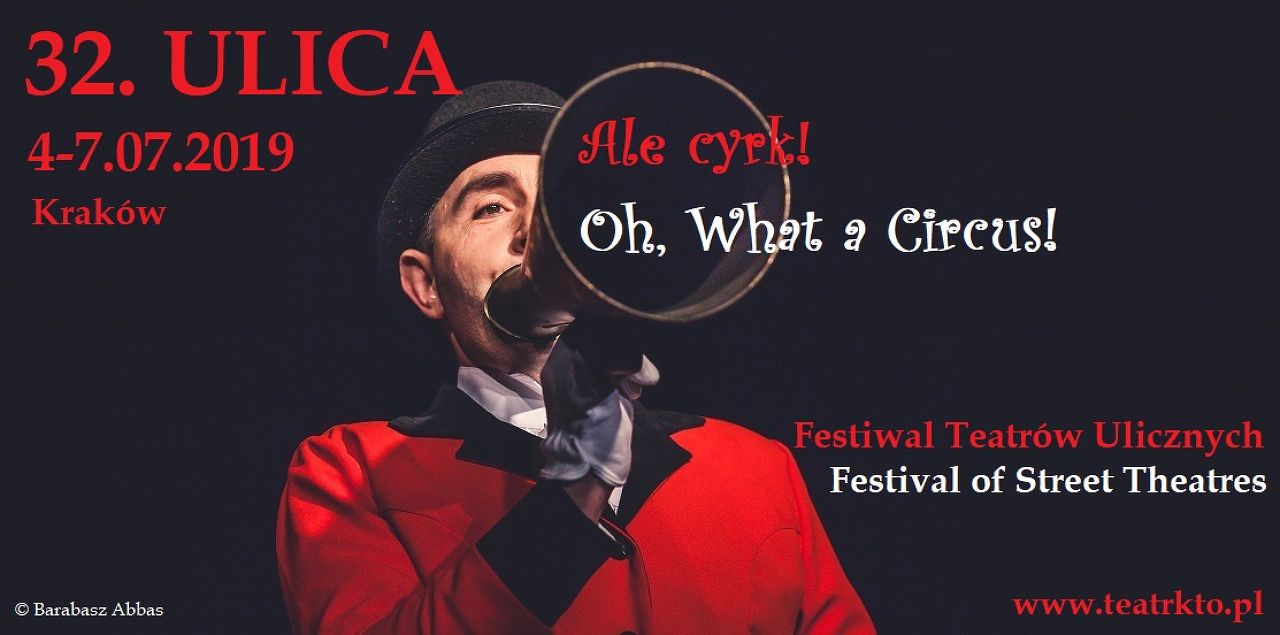 ULICA - The International Festival of Street Theatres in Krakow is one of the oldest events in this part of Europe dedicated to the presentation of outdoor theatres from across the globe. Organised by Teatr KTO since 1988, it has gained recognition in Poland and abroad and its audience has varied from 60 000 to 100 000.

For 4 days in July each year, Krakow transforms into a great open-air stage. Art leaves theatres, galleries and museums behind and heads outdoors for some fresh air. In the streets and squares of Cracow, the festival gathers together the people of the city, the country and from all over the world. Throughout this theatre feast we will have the opportunity to enjoy some 80+ artistic events presented on the most beautiful open-air stages of Cracow (The Main Square, Mały Rynek, Podgorze Main Square, Park Jordanow and Park Bednarskiego).
When? 4th to 7th July 2019
Where? Various Locations
How Much? Free
Official Festival Website // Full Program // Facebook