Second Life Book Exchange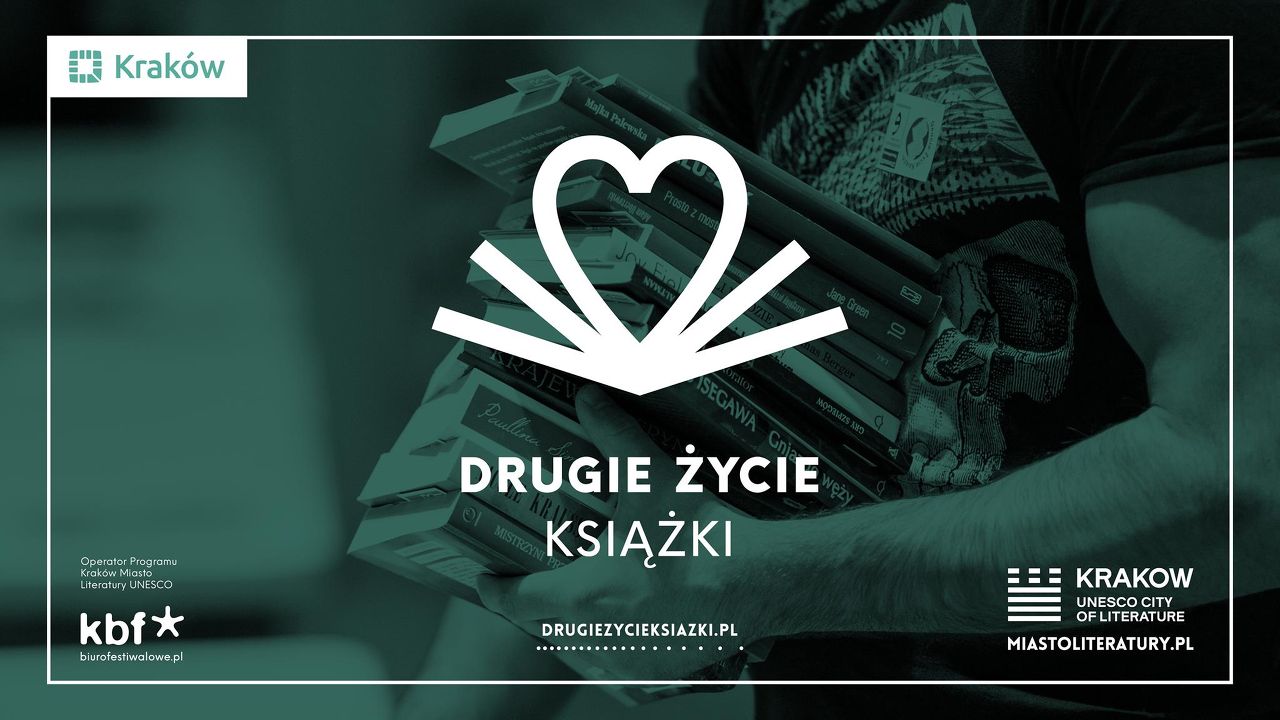 "Do not waste books that have bored you. Keep going and find new owners for them! Who knows, maybe you will find a literary gem for yourself?
We warmly invite you for an evening of book exchanges! The Second Life Book campaign has been with us for eight years now and the program of free exchanges prepared for this year is equally interesting as before - we plan to meet in total 14 times, in various attractive locations. We prepare up to seven special editions, including the exchange of comic books at the Krakow Comic Book Festival, as well as books for children as part of the Literary Festival for Children and those in foreign languages at the Massolit bookstore. This year, we will meet traditionally in the Provincial Public Library and the Wyspiański Pavilion, but we also plan other locations!"
Each edition will have it's own special themes and location so check out the full program here to see what's coming up & where (scroll down past the Polish version for the English one)
When: 3 pm onwards
Where: Various Locations
How Much? Free