The Bat // Opera Krakowska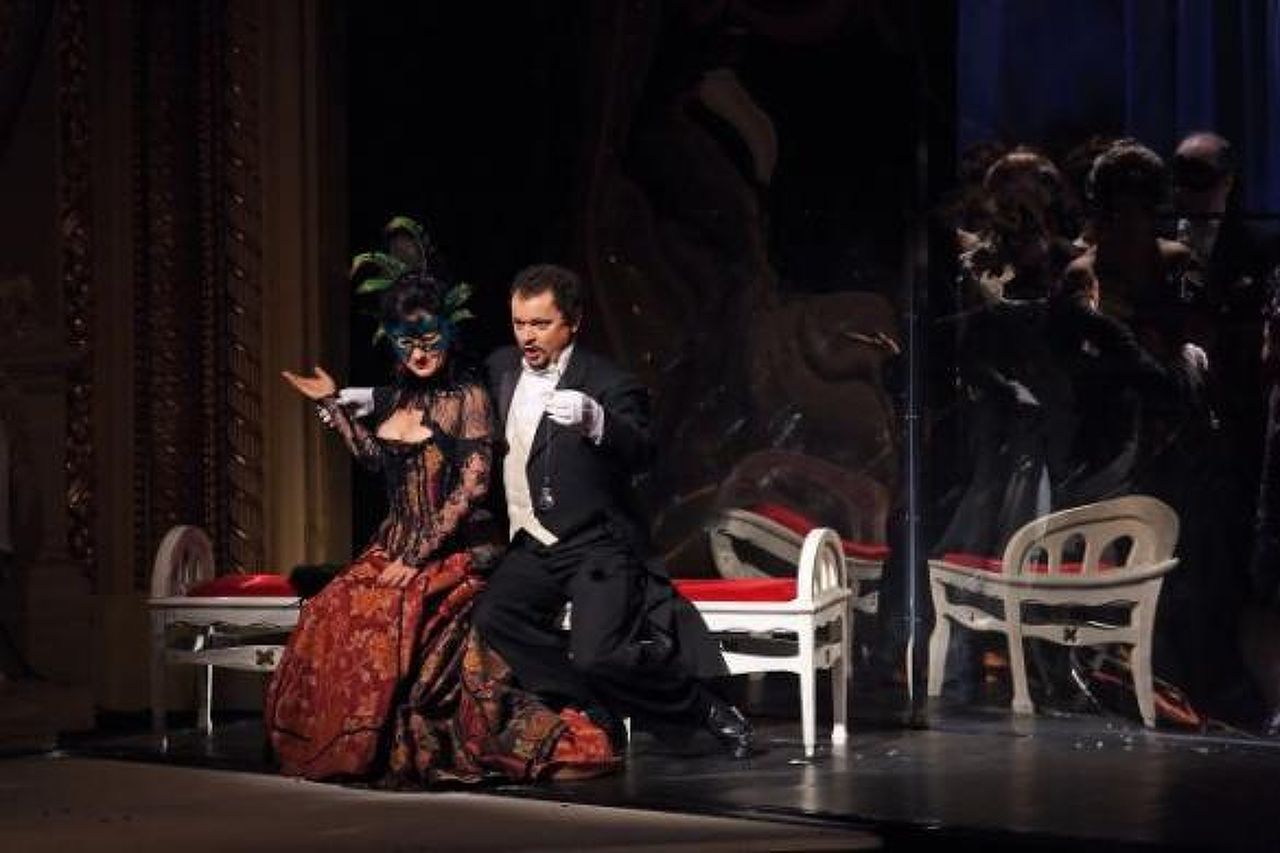 A witty operetta with an upper-crust intrigue-driven plot, set in a 19th c. resort by Vienna. Old Vienna is a true lead of this operetta, one of the best and most popular in the world. Composing the work took Johann Strauss, the famous "king of the waltz," a mere few weeks, and the world premiere turned out to be a huge success. A brilliant comedy of errors with an intriguing libretto in a perfect translation by Julian Tuwim continues to win admirers to this day.
The translation of "Die Fledermaus" by the poet Julian Tuwim inspired the show's director and choreographer, Janusz Józefowicz, to create a light-hearted, humorous yet spectacular performance. His rendition of the operetta is redolent with the atmosphere of the epoch: it is rich, meticulous and realistic. The costumes, made of silk, lace and velvet and decorated with ostrich plumes, take the audience a hundred years back. The orchestra plays lightly, in keeping with the atmosphere of the show. This Johann Strauss doesn't sound his age.
---
Performances
17.01.2020
time: 6:30 pm
scene: Main Stage
duration: 3 h
intervals: 2
18.01.2020
time: 6:30 pm
scene: Main Stage
duration: 3 h
intervals: 2
19.01.2020
time: 6:30 pm
scene: Main Stage
duration: 3 h
intervals: 2
21.02.2020
time: 6:30 pm
scene: Main Stage
duration: 3 h
intervals: 2
22.02.2020
time: 6:30 pm
scene: Main Stage
duration: 3 h
intervals: 2
23.02.2020
time: 6:30 pm
scene: Main Stage
duration: 3 h
intervals: 2