Krakow Christmas Market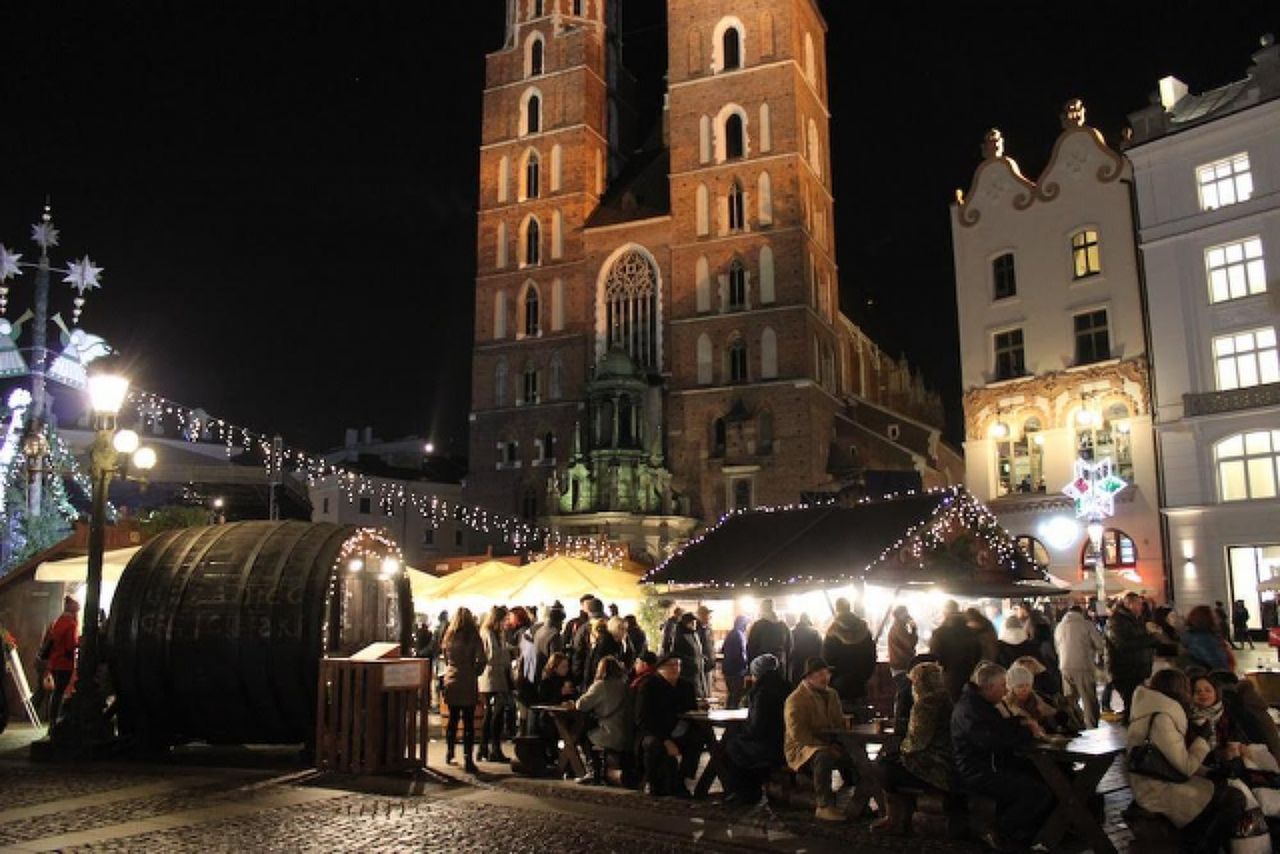 Impossible to miss, it's the famous annual Christmas Market. While it may be a strictly al fresco affair - rain, sun or snow, this veritable village of food and colour is an essential on every Cracovian Christmas list.
A myriad of traditional wooden stalls, enveloped in Christmas cheer offer up endless present options with locally produced jewellery, clothing trinkets, Christmas decorations and a dedicated array of fascinating local fare. When your tummy starts to rumble after satisfying all your last minute Christmas shopping needs in the maze of decorations and gifts, this is the place to be if you want to experience Christmas, Krakow style.
To wet your palate, why not begin at one of the little barbeques busy grilling oscypek (that's local mountain cheese) - a great appetizer when teamed with cranberries, bacon or prunes. Next, you can chow down on a plate of pierogi or nalesniki (lots of veggie options), or discover the delights of chleb z smalcem (bread with lard - tastier than it sounds).
If these options don't tickle your taste buds then why not head over to one of the larger grills which are billowing deliciously scented plumes of smoke across the square. You'll find them packed with ham hocks, pork neck, polish sausages, potatoes, wheels of bread the same size as those on your car and a whole lot more. For dessert, you might want to get messy with some hot waffles dripping in melted Belgian chocolate before you wash it all down with some mulled wine & beer, available in the giant cask-shaped huts.
Find it every day in the Main Square, from November 30th till December 26th - from whenever the stall owners crawl out of bed until they get too sleepy. Look out for all the concerts & performances!