XVII Podgórze Open Door Days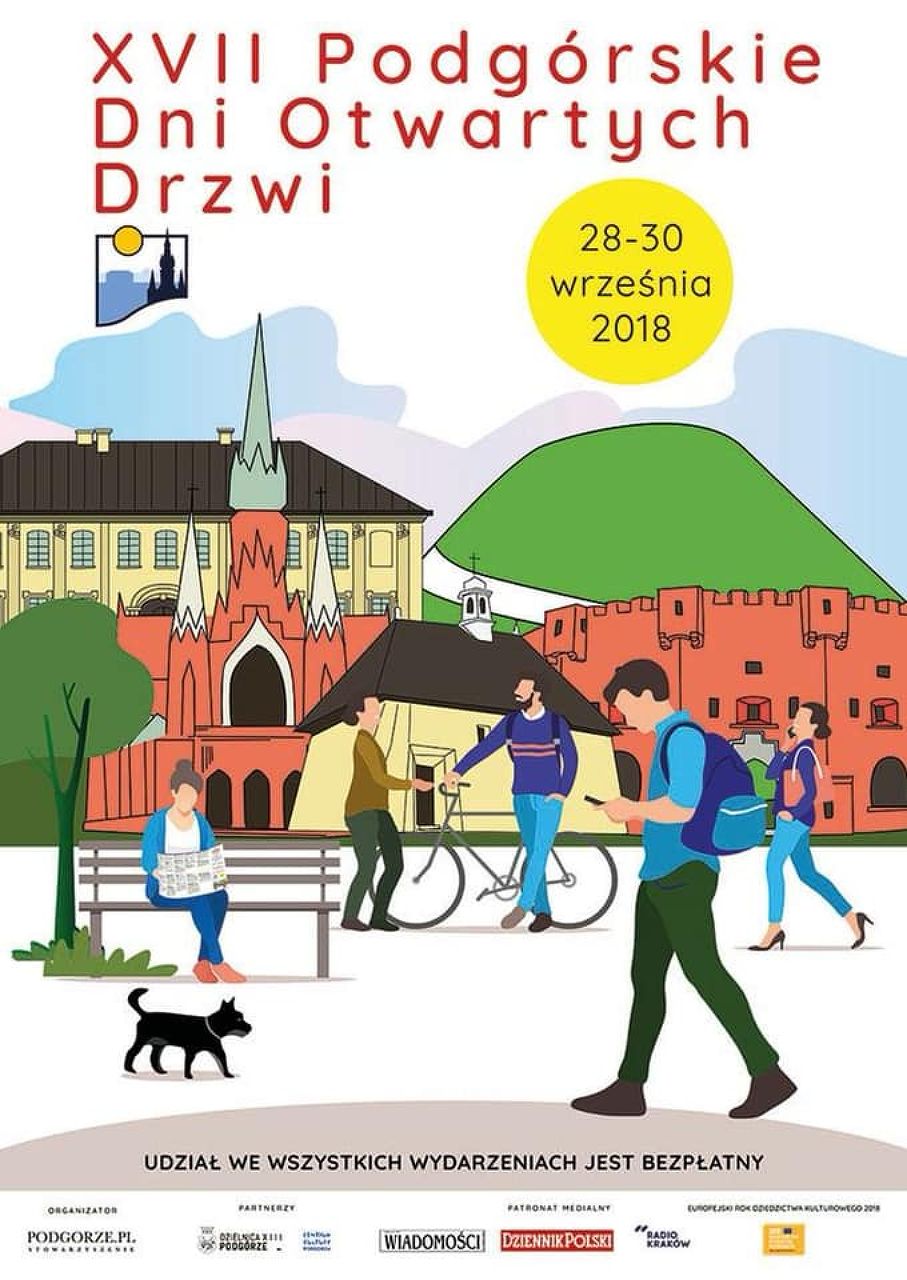 From September 28th to 30th, we invite you for the great tour of Podgorze- XVII Podgórze Open Door Days!
Krakow's fascinating Podgórze District takes it's name (literally meaning foothills) from the gorgeous limestone cliff and ancient mound laden hills which shelter it. Most of the buildings here were constructed by the Austro-Hungarian Empire with the idea to build a rival city for Krakow, which was at that time had been divided into another country, separated by the Wisla River.
LIST OF EVENTS: http://bit.ly/17PDOD
The PODGORZE.PL Association has prepared over twenty walks around Podgórze, including one in English and one by kayak! There will also be two city games.
Especially for our guests, 27 doors will open, including five new ones, guides and additional attractions will be waiting everywhere.
We start on Friday, September 28 at 17.30 at Niepodległości Square opening of the exhibition "Art of Independence", from where we will go to the Museum of Podgórze for the screening of the documentary "Antoni Stawarz" dir. R. Rachwał.
On Saturday we will visit places in Podgorze, and on Sunday we invite you for unique walks!
A program in the form of a brochure is available at the Podgórze Museum and at www.podgorze.pl Entry to several places where an earlier reservation is necessary can be picked up at the Mosty café in the Museum of Podgórze (Limanowskiego 51) until September 27 (from 10:00 to 17:00, except Mondays).