Teresica - Una Pasión // Opera Krakowska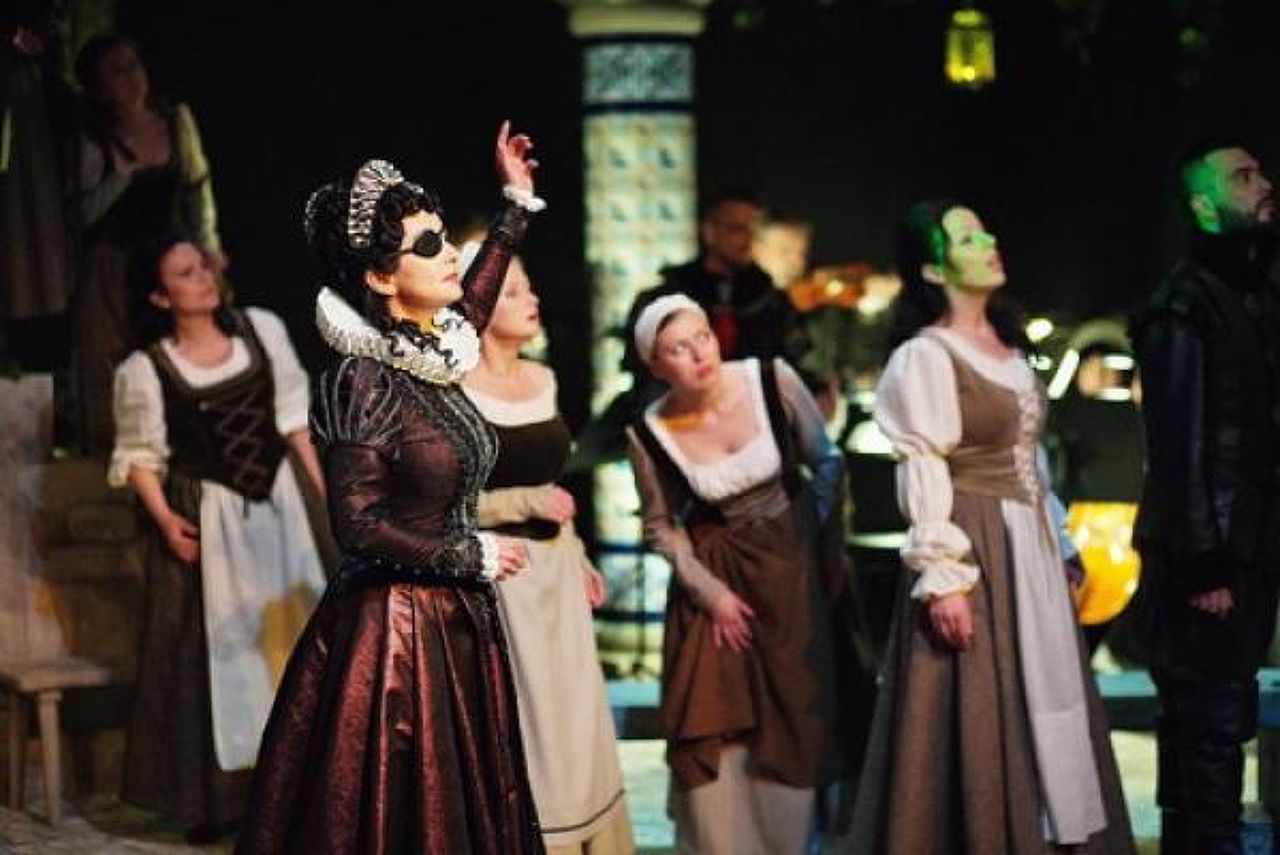 On the occasion of her birthday, Donna Anna coaxed her husband into letting her stage in the palace garden a theatre play titled "Teresica – The Compendium of Love". Sensing a disaster, the countess' husband unwillingly agrees to the undertaking. For a long time, Donna Anna's behaviour has been hiding a love secret. So has the history of Teresica - a country girl being the protagonist of the staged tale...
The performance is based on songs of Spanish Renaissance, which were presented in a theatre setting for the first time at Krakow Opera. The music makes a wonderful combination of Judeo-Christian and Moorish elements. Adaptation and arrangement of the songs were prepared by Mikołaj Blajda, a composer and instrumentalist. The production is held under the musical direction of Zygmunt Magiera who has incorporated in this project his former experience and knowledge of early music. The set and costume designs were prepared by Bożena Pędziwiatr. The entire production was invented and is directed by Fred Apke, a German director, playwright and actor who is active on Polish stages.
19.10.2019
time: 6:30 pm
scene: Opera Studio
duration: 2 h 30 min
intervals: 1
20.10.2019
time: 6:30 pm
scene: Opera Studio
duration: 2 h 30 min
intervals: 1