Kogel Mogel Vintage & Retro Fair
Sun 3rd
Mar
11:00 - 17:00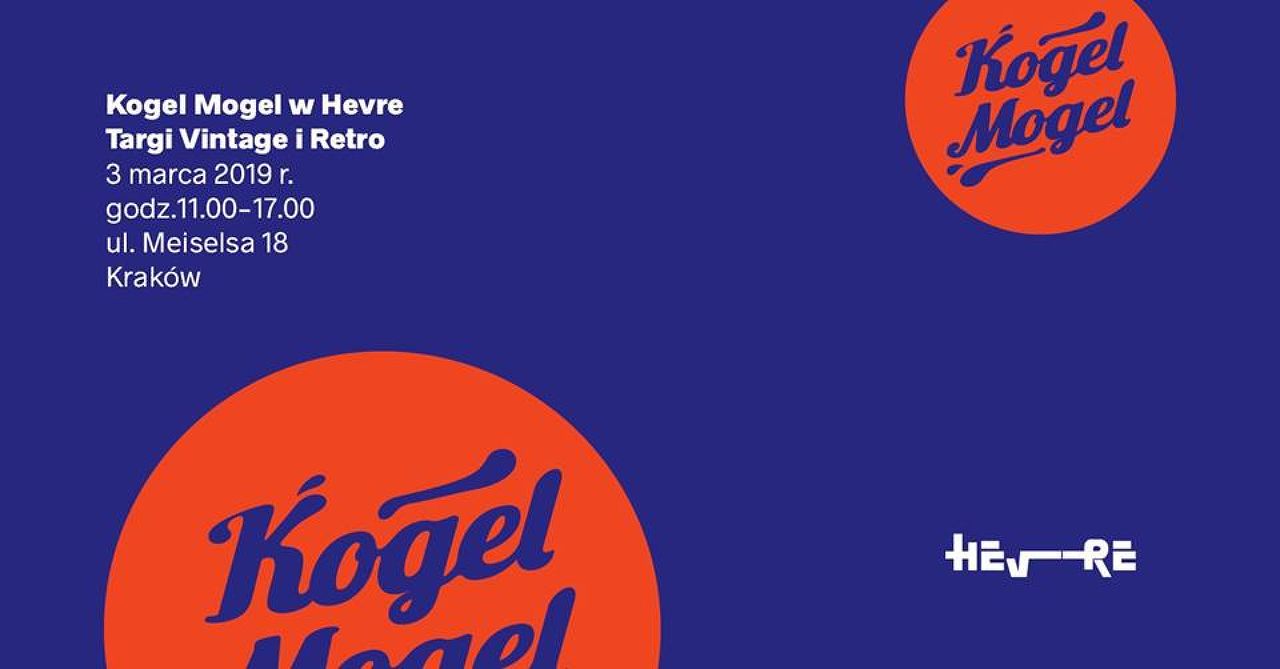 Everything was better in the past and that's a well-known fact. So, stop wasting your time with all the dumb new stuff and head over to Krakow's one and only, totally vibing, retrotacular vintage market
You'll find the coolest clothes, classic accessories, snazzy designs, retro decor to spice up your home, vinyl records, old-timey collectables, scrumptious food and... everything else vintage. All from local designers, collectors and purveyors of vintage goods!

Kogel Mogel is famous for it's retro and vintage treasures - unique, original... not from H&M! Wear true style and a story instead of a brand name. Embrace the power of retromaniac attractions such as workshops, lectures, DJs and many other surprises with the sound of old vinyl in the air.
This edition will be a celebration of not only men and women's day but also th first day of spring! Perfect timing to gt yourself some new threads.
Hevre is a gorgeous former synagogue with great food & drinks.
This event happens in HEVRE