Mark Alban Lotz / Mazur / Chołoniewski / Wiesnoswski
Tue 6th
Mar
20:00 - 23:00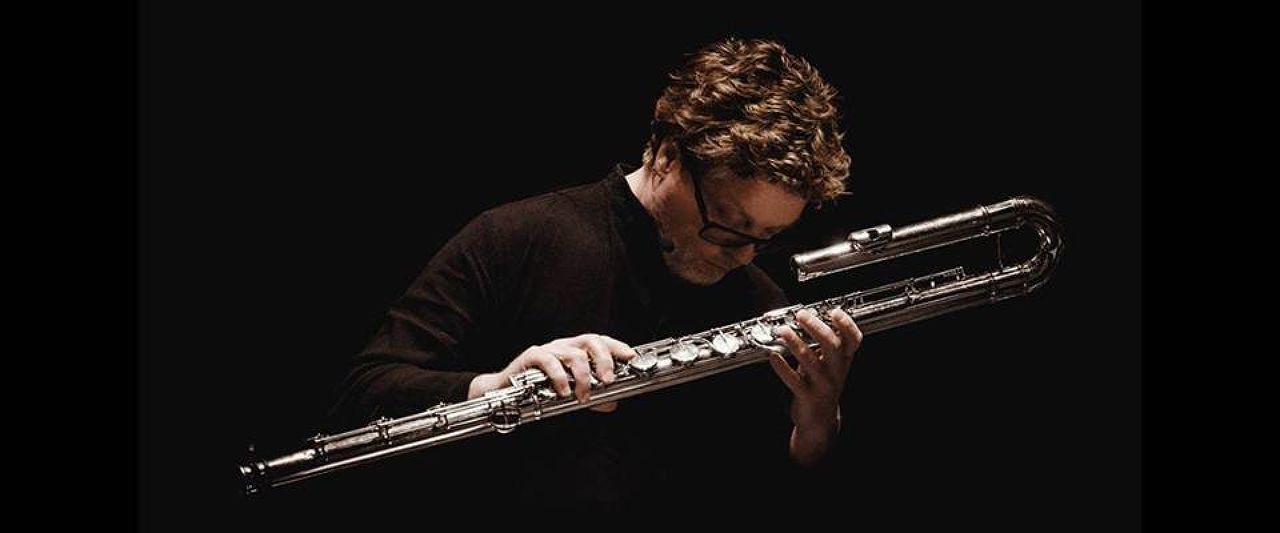 We are excited so to be hosting a meeting of these exceptional improvised musicians!
Multi flautist Mark Alban Lotz will perform one of his legendary solo recitals, and then he will play with already well-known Polish improvised musicians: Rafał Mazurek (bass), Marek Chołoniewski (electronics) and Leszek Wiesnoswski (fl, fx)
The fact that Mark is an anonymous figure in Poland is amazing. It is especially surprising when we realize the number, stylistic range and artistic quality of the music. As a son of Rainer E. Lotz's "jazz ethnographer", he has been absorbed in openness and exploration and has been using it for years in his work.
Educated both classically and jazz, he has at least one record recorded with artists from every continent, and among his collaborators, apart from significant European free/improv figures (such as Han Bennink or Johannes Bauer) one can discover musicians from Moldova (violinist Anatol Steffanet), Bulgaria (the local legend of the accordion Petar Rachlev) and Turkey (Kamil Erdem), as well as Senegal, Cuba, India and Tibet. The meeting of this fearless improviser and composer with these three Polish free spirits will create music at the highest level!
Everybody welcome!
Press:
"Genius and flute master." _ (WRUV, USA)
"Dutch flute master." _ (All About Jazz, USA)
"Pure Genius." _ (Flute Journal, UK)
"The word of the new worlds of sound" is usually picked up in the context of contemporary music is quite worn out, but with Lotz it is entitled. "(Neue Zeutschrift für Musik, Germany)