Solidarni i Serdeczni: Slava Lepsheev (Cxema/Kijów)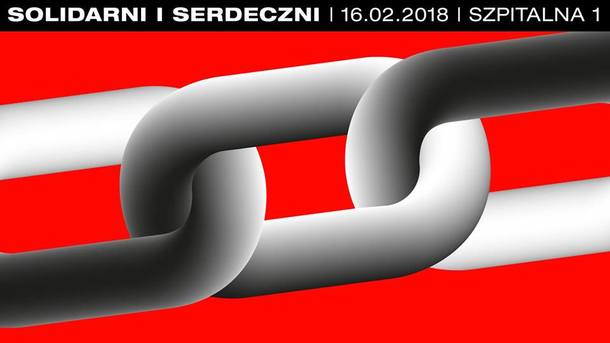 Founded by Chino, Kinzo and Eltron, the long-running Solidarni i Serdeczni night (this roughly translates as "[People of] Solidarity and Cordiality") is back and this time with a very special guest, who provides us with a beautiful example of how solidarity can work wonders in the music scene. An excellent DJ, with many years' experience and a great dedication to promoting Ukraine's burgeoning electronic music scene, as well as fostering broader cultural and social change in his country, Slava Lepsheev is the originator of Cxema – a series of Kyiv raves started in 2014 as a response to the political, economic and cultural crisis that struck Ukraine at the time. Four years later, Cxema remains a crucial and unique platform of interaction, cooperation and self-expression for Ukraine's creative and progressive youth – and one of the very few existing examples of a rave in the truest sense possible.
The night will also see Yamaha Freeride Team, Aheloy! and Chino team up as Miasto Masa Maszyna to give as a unique, fully improvised electronic live show voyaging anywhere between space-jazz, freakcore, techno and acid. The uncanny musical dreamer known as DiscoMule will take on the all-important warmup duties, while the infamous duo of Marco y Luca will be closing the night off in their unmistakable disko-tech style.

Line up:


Slava Lepsheev [Схема]
https://soundcloud.com/lepsheev
Chino + Yamaha F.T. + Aheloy! live
https://soundcloud.com/101chino
https://soundcloud.com/yamaha-aheloy
Marco y Luca [Eltron// Kinzo Chrome]
https://soundcloud.com/eltron-john
https://soundcloud.com/kinzo-chrome
DiscoMule
https://soundcloud.com/discomule