Scribbler Cage Battles
Thu 15th
Feb
21:00 - 02:00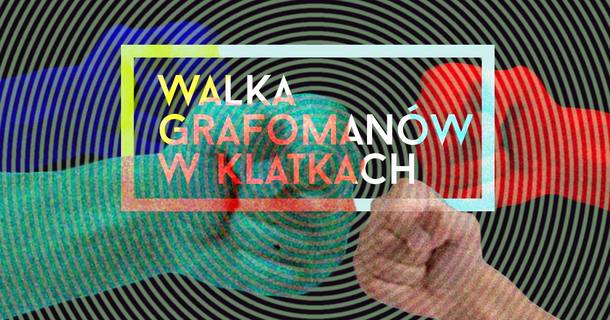 The organizers of the Literary Dipper are presenting an event that has never been seen before! A great tournament for (pseudo) literary exploits! Prepare your best lyrics and take part in the competition, which will emerge the real textbook szajbusów. We have prepared a lot of rewards and a great atmosphere for you. Come and meet other scribes. Defeat them and dance on their brains. Either have a drink with them and talk about literature. CHOICE IS YOUR, but condition one: You must fight! You do not have to, because you can just sit and listen, but you know ... THE CHOICE IS YOURS.
Regulations:
- The texts can be prepared in advance or written just before the performance.
- The fights are in cages.
- The competition is of a tournament nature.
- Voted on by the audience. In the event of controversy, the jury decides.
- You can read without shoes.
- The organizers reserve the right to change the rules of the competition.
- The factory accepts Kasia from the bar.
PREPARATION: @Chochla Literacka