CHICAGO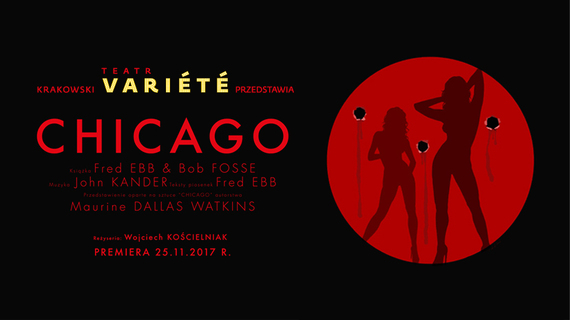 Chicago 1929. Housewife Roxie Hart believes that her life will change with the help of singing and dancing.
Her only desire is to follow in the footsteps of the cabaret star - Velma Kelly. When both of them land in prison accused of committing murders, Roxie receives a unique opportunity to fulfil her dreams...
Chicago is a dazzling and satirical look at fame, justice, and the media machine. Set in 1920s Chicago and based on real-life murders and trials, follows Roxie Hart, a wannabe vaudevillian star who murders her lover and is arrested, despite her attempts to convince her pushover husband, Amos, to lie for her. In the Cook County Jail, Roxie meets her hero, the famed double-murderess and nightclub performer Velma Kelly. When both acquire the same lawyer, the greedy and lustful superstar, Billy Flynn, tensions come to a head as they vie for the spotlight-- though instead of onstage, they're mugging for the flashbulb of the newspaper reporters.
BUY TICKET
80 - 120 PLN
In the role of Velma: Sabina Karwala.
In the role of Roxie: Alicja Ka
(Performed in the Polish language but still worth seeing for those who don't speak Polish - just for all the kitchy flair!)
Chicago rok 1929. Gospodyni domowa Roxie Hart wierzy, że jej życie odmieni się za pomocą śpiewu i tańca. Jej jedynym pragnieniem jest podążyć w ślady gwiazdy kabaretu - Velmy Kelly. Gdy obie lądują w więzieniu oskarżone o popełnienie morderstw, Roxie otrzymuje niepowtarzalną szansę, by spełnić swoje marzenia... W roli Velmy: Sabina Karwala. W roli Roxie: Alicja Kalinowska.