Community Breakfast
Tue 16th
Jan
8:00 - 11:00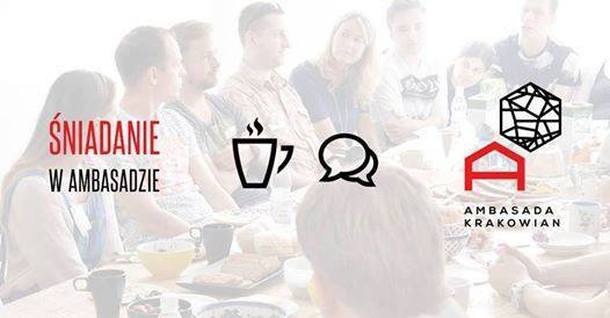 Join us for breakfast at Ambasada Krakowian: to meet, to cooperate and to experiment - establishing the social innovation lab at the very heart of Krakow.

We speak about positive changes, activism, NGO's, volunteering, community leaders, interesting projects, etc.. The main idea is to bring some ingredients for breakfast, prepare the meal together and share the food (and conversation) with others.

8.00-8.30 – Breakfast [We like to start with the break: you will be able to get acquainted with the place and people, have a coffee/tea/ water, prepare the meal, eat..]
8.30-8.35 – Intro [What we do? How does it work?]
8.35-9.00 – What's up in Krakow? [Time for you guys, if you want to share your ideas, plans, events, what you do, anything - you have 3 minutes]
9.00-9.30 – Tie-break [networking. speed-dating, small talks]
9.30-10.00 – Game Over [Officially, the event is over but we will never tell you 'get lost' as soon as possible ;)]ul.
Ambasada Krakowian: Stolarska 6/9