Lady with an Ermine - Leonardo Da Vinci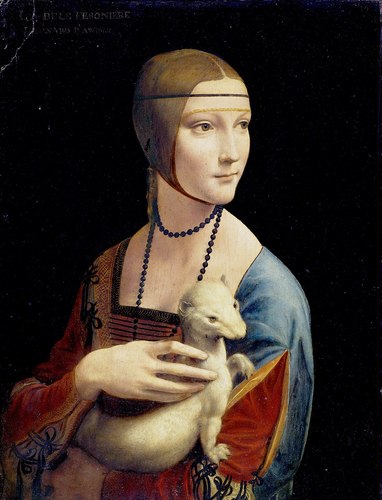 This is surely one of life's truly unique opportunities, to experience the unforgettable masterpiece of one of history's most pivotal artistic and scientific figures, Da Vinci. Purchased in Italy by the son of a Polish Princess, it has spent it's more recent years at Wawel Castle. The ethereal and emotive woman depicted in the painting is widely thought to be Cecilia Gallerani, mistress of the Duke of Milan. Whomever she may be, her iconic essence can be likened to that which all mysterious women possess.
A permanent display at MNK, 7 days a week.