A Woman's Perspective. On the Acting of Antonina Hoffmann.
Thu 29th
Jun
10:00 - 18:00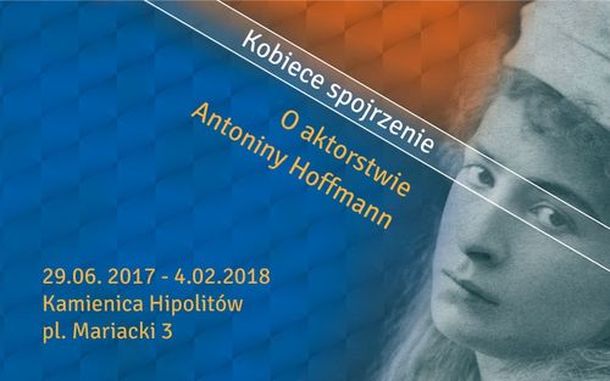 Exhibition about history The Cracovian Theater second half of 19th century shows in the lifgh of Antonina Hoffmann' s life, who initiated and consistently made a great breakthrough in the history of Polish acting.
The title character is the epitome of industriousness, commitment and the best traditions of the Krakow Theater. This beautilifull and independent women is now know as mother of modern polish acting. She debuting at just 17, she acted almost 400 roles and was patternd for younger collegues. Years of her career it one of the most interesting period of theater developement and the creating of Cracov school. Cracow owe her fame of the first-class thater center in the country. She started the new way of thinking about acting and put on stage the works of Juliusz Słowacki.
Although the exhibition is concentrate on Antonina's Hoffmann, it was create to say also about the theater, working conditions, acting workshop and artistic atmosphere of 19th century Krakow. Important peoples, with are showing next to the main character are Helena Modrzejewska - actress, friend in life and rival on scene, Stanisław Koźmian - theater director and in private, partner, and father of her sons and Charlotta Wolter - star of the Viennese scene.
In this year passes 120th anniversary of her death, what is graet opportunity to reminisce Antonina Hoffmann's profile, her biography and her vast array of stage performances. The exhibition reflects the feminine glimpse of 19th century theater and artistic Krakow.
The exhibition is open from 26th July 2017 up to 4th February 2018.