Quick Summer - Pontoons and Bikes vol. 3
Sat 5th
Aug
7:45 - 17:00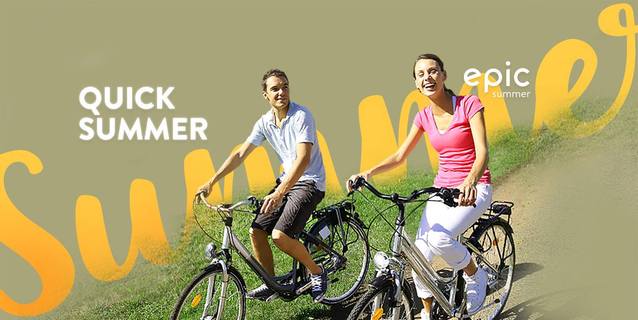 Bike-rafting trip vol. 3 in front of us!
Date: August 5, 2017
Place: Szczawnica (Poland)
Collection: 7:45, Krakow - Cracovia Stadium (Kałuży 1 Street) at the Air Tours Club office
Departure: 8:00
Rafting: 10: 30-13: 00 (Sromowce Niźne - Szczawnica)
Cycle route: 13: 30-16: 30 (Szczawnica - Niedzica)
Shared dinner: from 16:30 (Zadda Inn, 3 Maja Street 9, Niedzica)
Pick up at the coach: 17:00 (in the car park Zadyma Karczma)
Bus travel price: 39 PLN
Additional insurance: 5 PLN
Price of bicycle rental and rental: 90 PLN (collected in the coach, please deduct the amount for Coordinator's care)
The plan is as follows: - we leave the coach from Cracow to Sromowiec Niedzne (start of the raft: Pienińska 1) We will use Dunajec pontoon boats from Sromowieckie to Szczawnica (about 2 hours) -ze Szczawnicy move to Niedzica (substituted at the end of biking) The length of the cycle route is about 20 km of the Dunajec River Gorge. Bicycle ride on your own. The rainy time is about 2 hours. Defeating the rafting tour will take place under the supervision of coordinators. It is preferable to take things into disguise (they will be transported to the dressing room at the end of the raft).
On presentation of the epic sticker (received after the coordinator's departure) all participants are subject to a discount of -10% for lunch at the Zadyma Inn, located at the end of the route.