Hala Targowa Flea Market
Mon 12th
Feb
06:00 - 14:00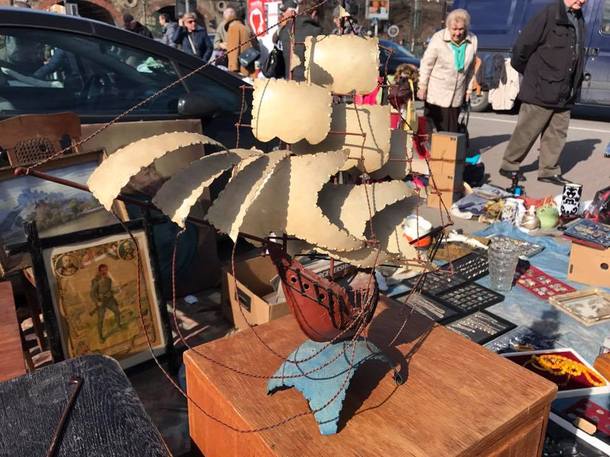 Hala Targowa means something different to everyone.
It could be where you find the freshest, crunchiest bread and the creamiest pastries or where you got to buy a new or used bicycle when the ice melts from the streets and spring thrives on the sidewalks.
It might be your destination after a few beers, when you want to chow down on the most famous kielbasa in town, or your favourite digs to discover art-deco puzzles from the 1950's, 700 year old coins, nazi pilots binoculars, ancient musical instruments or a renaissance lamp.
Boasting a ton of pint size bakeries, bits-and-bob-eries, butchers, tailors & haberdashers, it's also home to a permanent maze of open air stalls filled with anything from tools, socks, books, clothes, bags & tupperware to vintage army knives, herbs & spices, CD's & vinyls. However on Sundays, the back half of the market blossoms with fruit & vegetable stalls while the fleamarketers fill every free space of pavement they can fit a taxidermy lizard into as Hala Targowa overflows with the absolutely unexpected.
A bit of friendly advice: This place is really awesome and you will find amazing stuff, just come prepared to haggle as the well-oiled market dealers sure saw you coming (& heard you, if you're American). You can get some amazing deals but you gotta use your street smarts! For instance, a man with a raggedy falling apart suitcase might try to charge you twice as much as the nice lady a few metres down will charge you for her similar suitcase in a fantastic condition which comes with a free box of matches from the 60's. This can be super fun, just make sure you play the game and take a good look around at all your options before you make any deals with any old devils.