Powiśle 11 Summer Cinema under Wawel Castle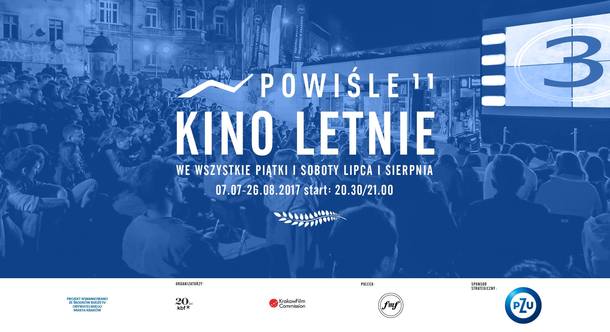 Summer Cinema in the heart of the city, at the foot of the Wawel Castle, beside the Vistula River. We invite you every Friday and every Saturday in July and August at dusk, 20:30 / 21:00 for unforgettable cinematic impressions.
Schedule of shows:
Polish comedy
07.07 Miś (Teddy Bear)
08.07 Rejs (Cruise)
In the fashion world
14.07 Devil Wears Prada
15.07 Coco Chanel
French evenings
21.07 In love with Paris
22.07 Thanksgiving
Polanski near Wawel
28.07 Carnage
29.07 Author of the Specter
Legendary series
04.08 Glass trap
05.08 Casino Royale
Evenings with Ridley Scott
11.08 Thelma & Louise
12.08 Good year
Weekend with Ben Stiller
18.08 Night at the museum
19.08 The Secret Life of Walter Mitty
Polish holiday ending
25.08 My bike
26.08 Wedding
Admission is free
Summer Cinema Powiśle 11 was created thanks to the initiative launched in the Civic Budget. The organizers of the event are: Krakow City, Krakow Film Commission and Cracow Festival Office. Strategic Sponsor: PZU.