Joanna Słowińska with the band - a concert in the gazebo in the Planty
Sun 6th
Aug
15:00 - 17:00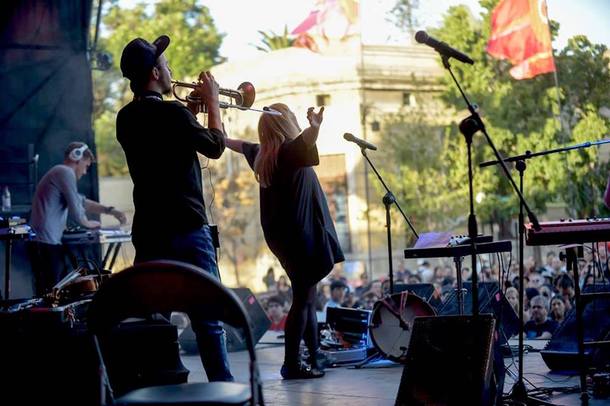 Travel in time and space: in the footsteps of country musicians, gypsy rolling stock and klezmer orchestra ...
A concert inspired by Polish traditional music, klezmer, roman and Podkarpacie music.
Joanna Słowińska: One of the most charismatic figures on the Polish stage, a singer with a great stage personality; Ethno and world music fans known for their repertoire inspired by Polish and Slavic traditional music, literary lovers - from the daring interpretations of composition by Zygmunt Konieczny.
With a band composed of Cracow instrumentalists, with the Stanisław Słowiński Quintet and a group of musicians, she has performed in most European countries (among others WOMAD UK, WOMAD Chile), USA (NY Broadway Symphony Space, Chicago Cultural Center) South (WOMAD Festival Chile), Asia (Georgia, South Korea). Her next solo albums, "Live in Alchemia" (2005) and "You Can Be" (2007), are among the top Polish Radio Folk Songs of the Year competition and the author's "You Can Be" album won this prestigious title. He is a laureate of many renowned festivals, among others. The Grand Prix and the Publicity Award of the Polish Radio Festival New Tradition (2004), the Review of the Song of the Actor in Wrocław, the TVP1 Superstar during the Polish Song Festival in Opole. In 2013, Gloria Artis Medal of Merit - awarded by the Minister of Culture and National Heritage.
Joanna Słowińska / The gazebo on Planty / free admission