Krakow Fashion Week!
Sat 18th
Mar
12:00 - 23:59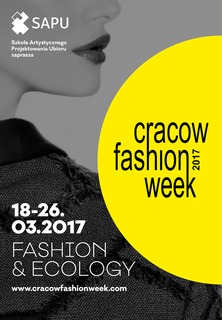 CRACOW FASHION WEEK 18-26.03.2017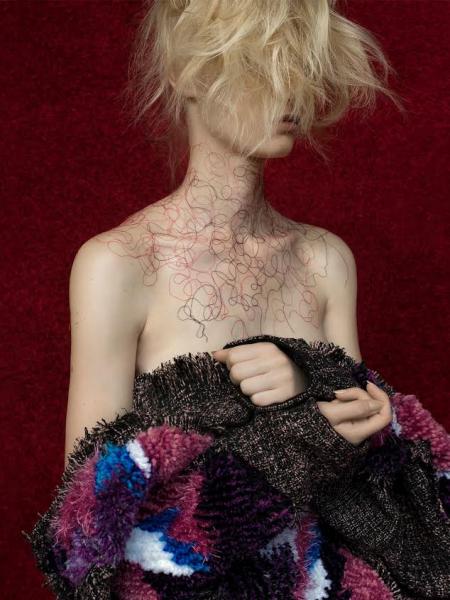 Responsible Fashion Week in
Cracow Fashion Week 2017 (18-26.03), organized by the school of art and fashion design in Krakow, will be held under the slogan ' fashion * ecology '. Partner events focused on CSR are international organizations fighting for responsible fashion - with animal protection foundation, PETA, Fashion Revolution and the Foundation Buy Responsibly coordinating with the Clean Clothes campaign in Poland.
Cracow Fashion Week will begin with the competition 'Cracow Fashion Awards', which includes the show of artistic fashion design school Diploma SAPU (March 18). During the Gala at the Congress Centre ICE Krakow the best collections SAPU will be awarded, see also international shows with Poland, Sweden, Spain and Ukraine. The jury will consist of Polish fashion personality, m.in. Duo MMC Ilona Majer and Stephen Michalak, Natasha Pavluchenko, Dorothy Clark, Anna Jatczak, Ola Bajer & Meg Sobiczewska. Pat Guzik, graduate and lecturer SAPU, will present his collection, which won the international competition 'EcoChic Hong Kong Design' for designers using the principles of sustainable fashion.
The ceremonial final of Cracow Fashion Week will show 'No Waste', which will be held on Saturday, March 25, in Studiu Zabłocie. Students will show recycled collections created unique SAPU recovered materials. Pat Guzik acting as curator.
Throuhgout the week, from 18 to 26 March, you will be able to take part in a number of accompanying events in Krakow. There will be workshops and lectures, many of which will revolve around corporate social responsibility and business. There will also be held a debate on corporate social responsibility in fashion, representatives of PETA, Fashion Revolution, the Foundation Buy Responsibly and young designers will be participating in this debate.
Kino Pod Baranami will be screening videos centred around the issue of ethics in fashion, and the avoidance of the use of animals in manufacturing processes. PETA will present their award-winning documentaries 'Inside Fur ' (Norway, 2014), a Fashion Revolution-' True Cost ' (USA, 2015), which focus on ethics in the fashion industry.
Foundation Buy Responsibly (FKO) is a nationwide organization of activities for sustainable development and protection of the environment, responsible consumption and production of and respect for human rights and the principles of the protection of the environment in business. Fashion Revolution is an organization founded in the United Kingdom, which organizes every year the Fashion Revolution Day, by asking all question ' who created our clothes '. PETA, which is counting on the world more than 5 million in support of people, an international foundation dedicated to fighting for animal rights, and objecting to their use.
More URinformacji:
www.cracowfashionweek.com
contact:
Rafał Stanowski
600 391 898
URrafal.stanowski
ksa.edu.pl
PROGRAM
— 18.03 CRACOW FASHION AWARDS PREMIERES (time: 12.00)—
Diploma show of the Cracow School of Art and Fashion Design
– competition for young Polish designers
Venue: ICE Kraków Congress Centre
—18.03 CRACOW FASHION AWARDS GALA (time: 19.00)—
The final of the young Polish designers competition and shows
of the invited collections from abroad
Venue: ICE Kraków Congress Centre
—19.03 NOVOTEL FASHION SHOW—
Show of the invited guests and winners of the Cracow Fashion Awards
Venue: Novotel Krakow Centrum
—24.03 NIEBIESKI FASHION SHOW—
Show of the invited collections
Venue: Niebieski Art Hotel & Spa
—25.03 NO WASTE SHOW—
Show of ecological fashion made of recyclable materials
— EXHIBITIONS —
WHAT'S UP
Exhibition of fashion photography of young Polish designers
MORE AND MORE
Exhibition of graphics of the graduates of the Cracow Schools of Art
Venue: Cracow Schools of Art
FOCUS ON FASHION
International exhibition of fashion photography