Crazy Dragon: Dtekk & Kinzo Chrome
Sat 25th
Feb
23:00 - 6:00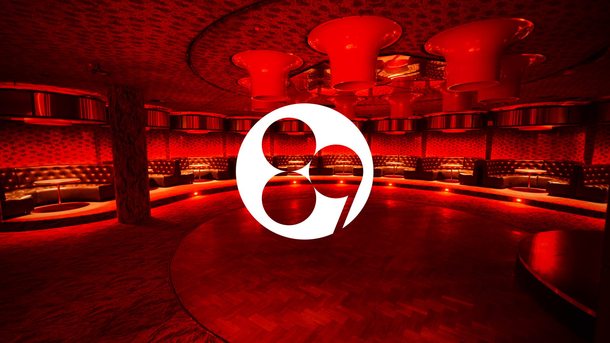 Crazy Dragon is a new series at 89.
Crazy Dragon was the original late 80's name of our venue 89, now reborn in a different form. In terms of vibe, think of a playful meeting point between iconic New York locations such as The Loft and Paradise Garage and the atmosphere of a euphoric late 80's Polish disco just as the country was emerging from communism. Then throw in a dash of Italian beach resort club for good measure. In other words, disco and deep house of all stripes, the occasional Polish hit, a mirror ball, bowls of fruit, plates of herring, pickles, vodka and a true spirit of inclusivity.
So combine this:
with this
and you're halfway there. This is a series you'll want to return to, again and again, and we will greet you with welcoming arms.
The Crazy Dragon series is programmed with colourful DJ and producer Eltron John, who will brainstorm with the 89 team over bountiful bowls of watermelon and mango to create a specific sound and reputation for this series unlike any other. Crazy Dragon will take place around two times a month, on irregular Friday and Saturday nights - so keep your eyes peeled for dates.
In terms of artists, the main focus will be on homegrown Polish talent. Eltron John himself and Australian-Polish sound guru that is NHJ will appear once again at Crazy Dragon in February, after their successful last month's inauguration!
The fourth Crazy Dragon will be Italo-themed, thanks to local connesoir Kinzo Chrome and - a surprise - Dtekk, who's known mostly to techno audiences, but is also genre's aficionado and an avid collector of Italian records.
First cab off the rank on the 13th January is a night that includes Eltron John himself and Australian-Polish sound guru that is NHJ.
In the spirit of inclusivity, the regular entry price for Crazy Dragon events is only 10 zloty. (Patrons who were eligible to enter the original crazy dragon in 89 - i.e. those over 18 at the time, or over 45 now - get in for free.)
Note: Though the music at Crazy Dragon is especially designed to make you dance all night, it's unlikely you'll hear top 40 hits from any era (apart from Depeche Mode perhaps). To quote Funkadelic, just free your mind and your ass will follow.
~~
Dtekk (PL)
Kinzo Chrome (PL)
0 PLN / dla osób powyżej 45 roku życia / for people over 45 years old
10 PLN / na bramce / at the door