Krakers: Krakow Gallery Weekend 2017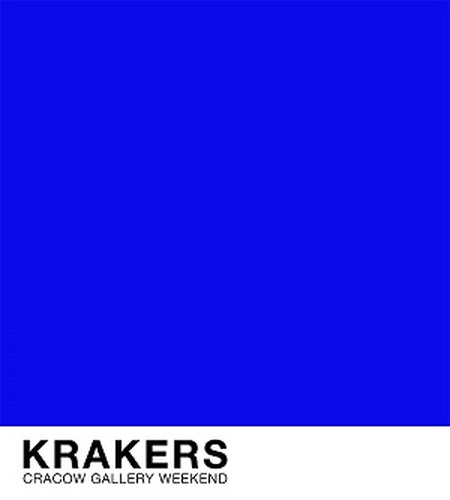 The 5th annual Krakow Gallery Weekend (KRAKERS) is a project promoting contemporary art in the space of the city of Krakow. Inspired by similar events around the world, the event has reached a new, absolutely individual level of quality, focused on discovering and facilitating the development of the contemporary art market. We cooperate with major galleries and independent centres of artistic activity in order to challenge the stereotype of Krakow being aesthetically conservative.
Cracow Gallery Weekend includes private galleries, public institutions, foundations, associations, project rooms, informal groups and initiatives. As a self-set task, KRAKERS is to draw attention to independent contemporary art that broadens the city's cultural offer and activates its citizens. The event promotes places devoted to culture, tries to consolidate Krakow's artistic community and creates a platform for cultural cooperation, while preserving the unique character of each and every place.
The program of the fifth edition of the Cracow Gallery Weekend KRAKERS includes 30 private galleries, and a number of public institutions - Museum of Contemporary Art in Krakow MOCAK, Galeria Bunkier Sztuki, Cricoteka - the Centre for the Documentation of the Art of Tadeusz Kantor, Museum of History in Photography in Krakow and National Museum in Krakow.
This years edition features also "Art + Book Weekend", which shows the literary dimension of art - from 22nd to 24th April selected bookstores in Krakow will offer special discounts on publications related to art.

Admission free

More information: http://www.cracowgalleryweekend.pl/