Museum of Municipal Engineering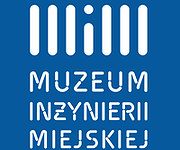 Phone

+48 12 421 12 42

Website

Address

ul. św. Wawrzyńca 15
Local Life Krakow is about to select candidates for Best Places awards, dedicated to rewarding and encouraging excellence in products, service and ideas. You are helping us to make the best choice.


Museum of Municipal Engineering has 0 votes. Click here to see the results.


You can vote once a day for your favourite place.
Editor's review
During a visit in Kazimierz do not miss the Museum of Municipal Engineering, a real treat for technology fans. The place assembles everything that concerns the history of Krakow city engineering, transport and technological progress in one place. And yes, this is the place to go to see the earliest trams, buses, motorcycles, radios, industrial machinery and much more. The museum is very popular among both children and adults, and not just history buffs, due to its interactive touches. Everyone who is genuinely interested in Krakow and its development will be impressed how the city was like before and how it has changed through the ages. The museum is located in the former tram depot, what makes it all the more authentic and attractive. Come and take a peek into the historical bowels of Krakow.
Editor
Editor & Krakow Local
Reviews
This museum is a little gem, and if you like your classic cars as I do, then you'll love this small collection of unusual vehicles. A visit is a must.
Reply