Razem Pamoja Foundation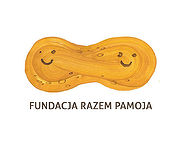 Phone

508 191 741

Website

Address

Józefińska 31/2
Local Life Krakow is about to select candidates for Best Places awards, dedicated to rewarding and encouraging excellence in products, service and ideas. You are helping us to make the best choice.


Razem Pamoja Foundation has 0 votes. Click here to see the results.


You can vote once a day for your favourite place.
Editor's review
We really encourage you to check out this gorgeous store/bookshop/art gallery/venue if only to bask in the glow of its gigantic heart. Designed by Matosek/Niezgoda, PamojaGoods sell beautifully crafted shoes, bags, rucksacks and more, produced at the tailors' Cooperative Spółdzielnia Ushirika by the women and men of Mathare Valley, a slum in Nairobi, in collaboration with Małgorzata Markiewicz, Joanna Rajkowska and Alicja Wysocka. established by the Razem Pamoja Foundation, a registered charity uniting globally aware artists, social activists, thinkers and educators, based in Poland, Kenya, and Indonesia.
Editor
Editor & Krakow Local
Reviews