Queer May Festival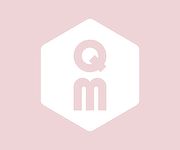 Local Life Krakow is about to select candidates for Best Places awards, dedicated to rewarding and encouraging excellence in products, service and ideas. You are helping us to make the best choice.


Queer May Festival has 0 votes. Click here to see the results.


You can vote once a day for your favourite place.
Editor's review
Founded in 2009, Queerowy Maj or Queer May is a festival designed to initiate and maintain discussions around issues relevant to LGBTQ people; - promoting attitudes open to diversity and diversity; - integrating and educating the LGBTQ community. Among the festival events there are, among others: debates, workshops, film screenings, artistic activities or events, including sporting events and the climax of the festival - the colourful Krakow Equality March.
Editor
Editor & Krakow Local
Reviews