History Land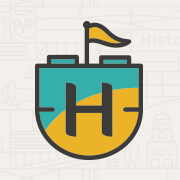 Phone

-

Website

-

Address

Jan Nowak-Jeziorański Square 3
Local Life Krakow is about to select candidates for Best Places awards, dedicated to rewarding and encouraging excellence in products, service and ideas. You are helping us to make the best choice.


History Land has 0 votes. Click here to see the results.


You can vote once a day for your favourite place.
Editor's review
While we are surprised that there was any room in Krakow for a new museum - we are so glad History Land snuggled in because this kingdom of knowledge is a rollicking adventure through time which took us completely by surprise! Totally original and unsparingly creative, this is not just any museum - it's a marvelleum..
Combining two of our favourite things - Lego & history - it's a home run for getting reluctant kids to learn something (without even knowing) but also a whole lot of fun for all the patiently waiting children who have been trapped for too long inside boring adult bodies.
With more than 1 million Lego bricks used across the exhibitions, a highly skilled team have painstakingly built a journey through the history of Poland, including architectural wonders, ancient civilizations & recreated scenes of some of this fascinating country's most pivotal battles and events.
An uncanny amount of time and love has clearly been put into designing & building each model, brick by brick. These detailed and sometimes enormous displays aren't just to look at, either. As each Lego carved legend comes with its own unique interactive lighting, visuals and activities, you will discover unexpected quests & capers around every corner.
See if you can rock out the famous "Hejnał Mariacki" tune, played hourly from St Mary's Basilica in Krakow's Main Square, on a trumpet version of guitar hero! Use your hands as searchlights from a watchtower overlooking the very 1st battle of WWII, or, become captain of your ship & raise the mainsail at the Battle of Oliwa, victorious against the Swedish fleet! How about enjoying a birdseye view of Jasna Gora as you glide peacefully above with the help of some virtual reality goggles?
Now, as thrilling as it is - it's time to stop reading our description & experience it for yourself! Old or young, go & have yourself some historical Lego fun!
(Accompanying touchscreen ebooks describing the story of each scene in detail are in English, Polish & Spanish - Tour guides are available - Birthday parties, school groups & events are welcome!)
Editor
Editor & Krakow Local
Reviews