Vegan On Tour!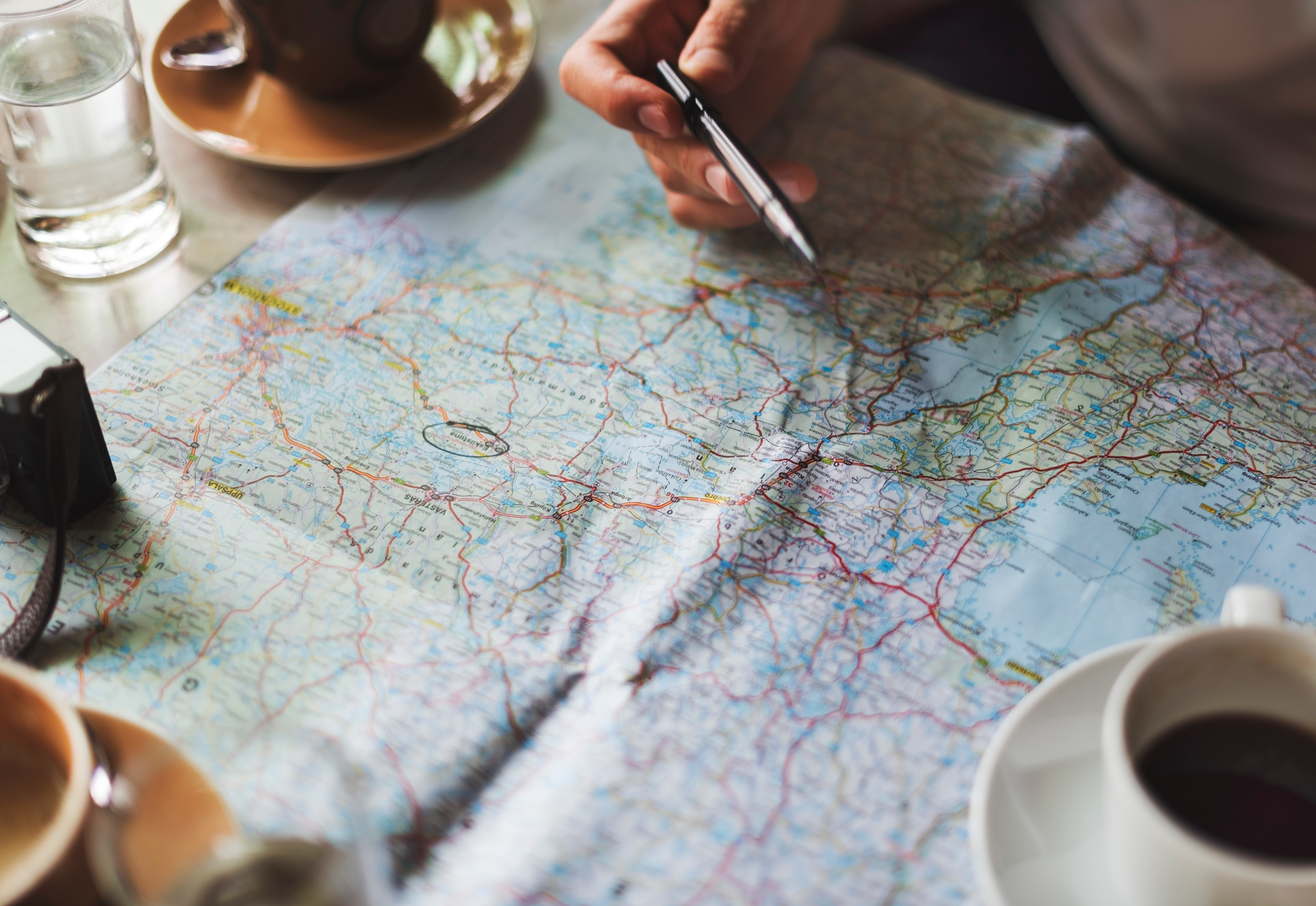 Drum roll, please.
We would like to introduce you to our new friend, the Vegan On Tour Guide. It is a lighthouse for all conscious travellers. A compassionate city map which, in the midst of a dark sea of touristy bullshi, shines a light on the places with heart. On the people with soul and the things that matter. The team who made it are honest, kind and wisened locals who want to help you to help the world as you travel through it.
This guide has been designed with earth-friendly, PEFC certified paper in partnership with animal advocates Otwarte Kładki, plant advocates Roślinniejemy and of course us: Local Life.
You can find our loved-up little white eco booklet all over town in shops, cafes, bars, restaurants & museums... but we're putting it online for you just because we can.
---
---

As the experience of raw adventure and true cultural connection strengthens and protects us - these rare places and people, these increasingly fragile traditions, forests and alternative dimensions need our protection too. It's all under threat from a money-minded & careless mass tourism industry; from the pollution and gentrification which wear upon the world and harden local hearts as they watch their identity become nothing more than a postcard.
We can help preserve these precious aspects by caring for all the places we visit as if they we our own house and all the people we meet as if they were our own family. Precious, irreplaceable. We protect through respect: through minimal impact - avoiding waste - recycling - buying & eating local, natural, organic - living vegan - hitchhiking - couchsurfing - avoiding big tour companies - supporting local music, charities & initiatives - listening and sharing.
Switch off to switch on and give your smartphone a holiday. This map has been created to assist you in travelling clean through Krakow, without the extensive help of search engines and GPS. By guiding you to ethical cafes, shops & events which share these values, we hope that we can make it a little easier for you to navigate our beautiful city with love, powered by a belly full of nutritious local produce.
We have even designed your Vegan On Tour Guide to use eco paper with PEFC certification (which means a new tree will be planted for every tree used) and with as much white space as possible in order to use less ink - conveniently leaving plenty of space for you to scribble notes, addresses, phone numbers, drawings, stickers & more - a map of your sustainable adventure memories.
Connect with Vegan On Tour: Facebook // Instagram

---
---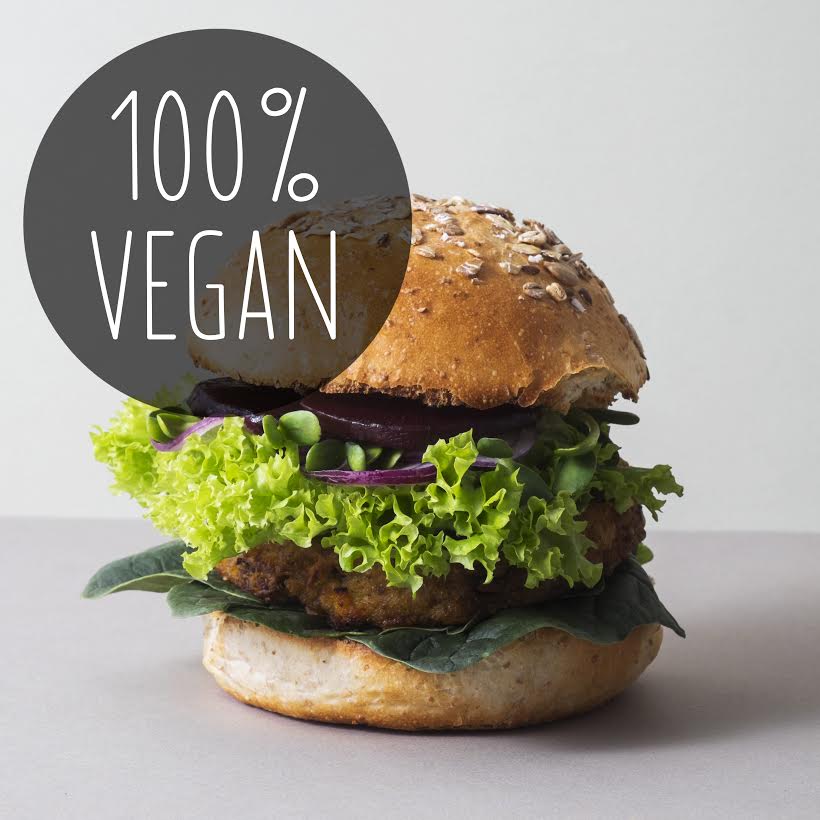 Krowarzywa
Old town champions of the vegan burger, Krowarzywa are boshing out some of the cleanest fast food you've ever eaten. It was created by two friends with actual morals who had the crazy idea to make their burgers from totally nutritious, fresh, wholesome and ethical plant-based ingredients. They reached for great flavours, long forgotten vegetables and traditional Polish spices. So, if you like burgers and want to have a quick, tasty meal then this is a great place to grab a bite.
ul. Slawkowska 8 // 531 777 136 // Website // Facebook // Instagram
---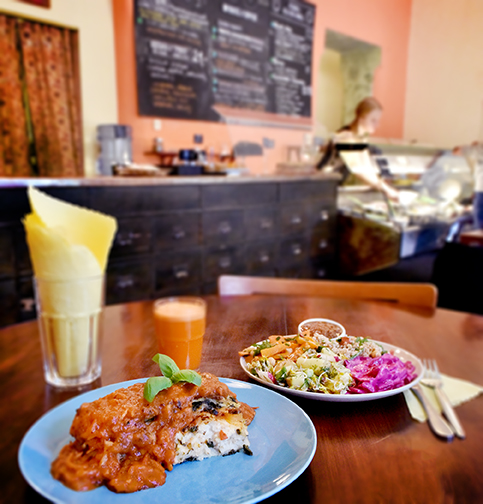 Momo Bar
Named after the steamy dumplings of the Karakoram Mountain ranges, It's no surprise that these delightful bundles are on the menu. Alongside a list of yummy Tibetan, Indian & Nepali & even African style bounty, it's sure to transport your heart and mouth back to that little tea room with the praying monk, surrounded by glaciers and stark peaks. Dosa, salad & loads more gluten-free, vegan dishes with very friendly prices in a super relaxed atmosphere. You can even mix and match with the dishes to create your own platter.
ul. Józefa Dietla 49 // 609 685 775 // Facebook // Instagram
---

Pod Norenami
Treat yourself to clean, invigorating and authentic-as-it-gets Asian cuisine. Beef, chicken, pork & seafood are back on the menu with some seriously tasty veganized versions of classic Chinese, Malaysian, Indonesian, Vietnamese & Japanese dishes. Their attention to detail in creating unique meat substitutes allows for so much variety in flavour and texture that you might find yourself questioning whether it's really meat-free (spoiler: it is)! The menu has so much choice and is so filled with alluring meals that it might be difficult to choose but you can't really go wrong.
Krupnicza 6 // 661 219 289 // Website // Facebook // Instagram
---
Vegano Cafe
As Jon Snow once quoth "Winter is coming, so it's time to boost your health level straight through the roof with Vegano's nutritious selection of fresh juices and fruit & vegetable based smoothies." Speciality coffee from true & trusted local Polish Roasters. Fresh, totally vegan ingredients are all they serve and their clever chefs know exactly what to do with them, making yummy sandwiches, salads, desserts and toasties with gluten-free options. Great place to share your lifestyle with non-vegan friends!
ul. Siemiradzkiego 25/1 // 730 574243 // Facebook // Instagram
---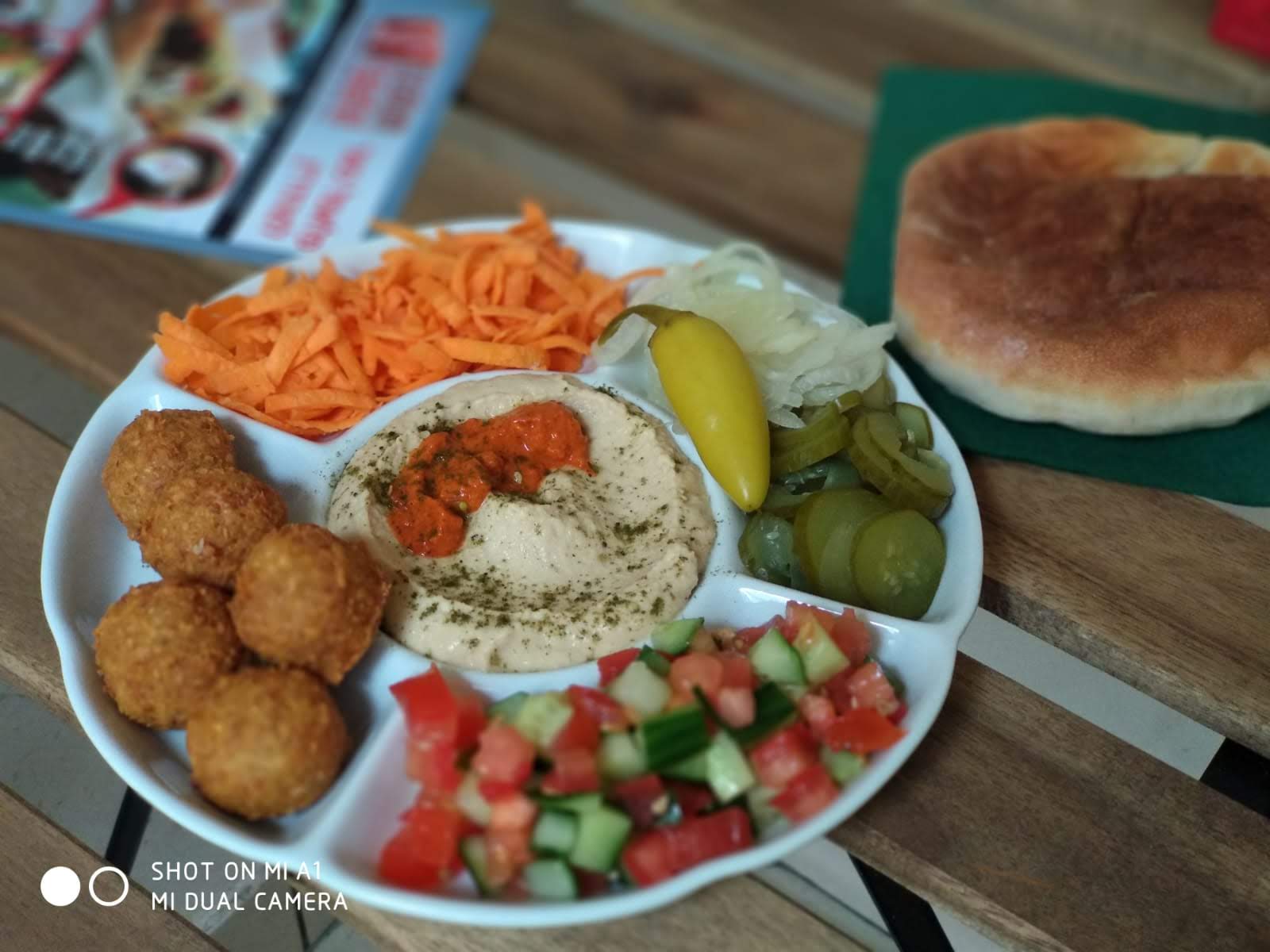 Szalom Falafel
This Israeli style joint is a unique & genuinely kosher vegetarian spot in the heart of Kazimierz – the Jewish District of Krakow. They serve food which, quite simply, is crazy delicious and mega healthy. Like all us locals already have, you will absolutely fall in love with their succulent falafel, creamy hummus, freshly served shakshuka, perfect sabich, french fries and crispy pizzas. You'll find them open every day except Saturdays (when they celebrate Shabbat) and other Jewish holidays.
ul. Jakuba 21 // 508 316 348 // Facebook // Instagram
---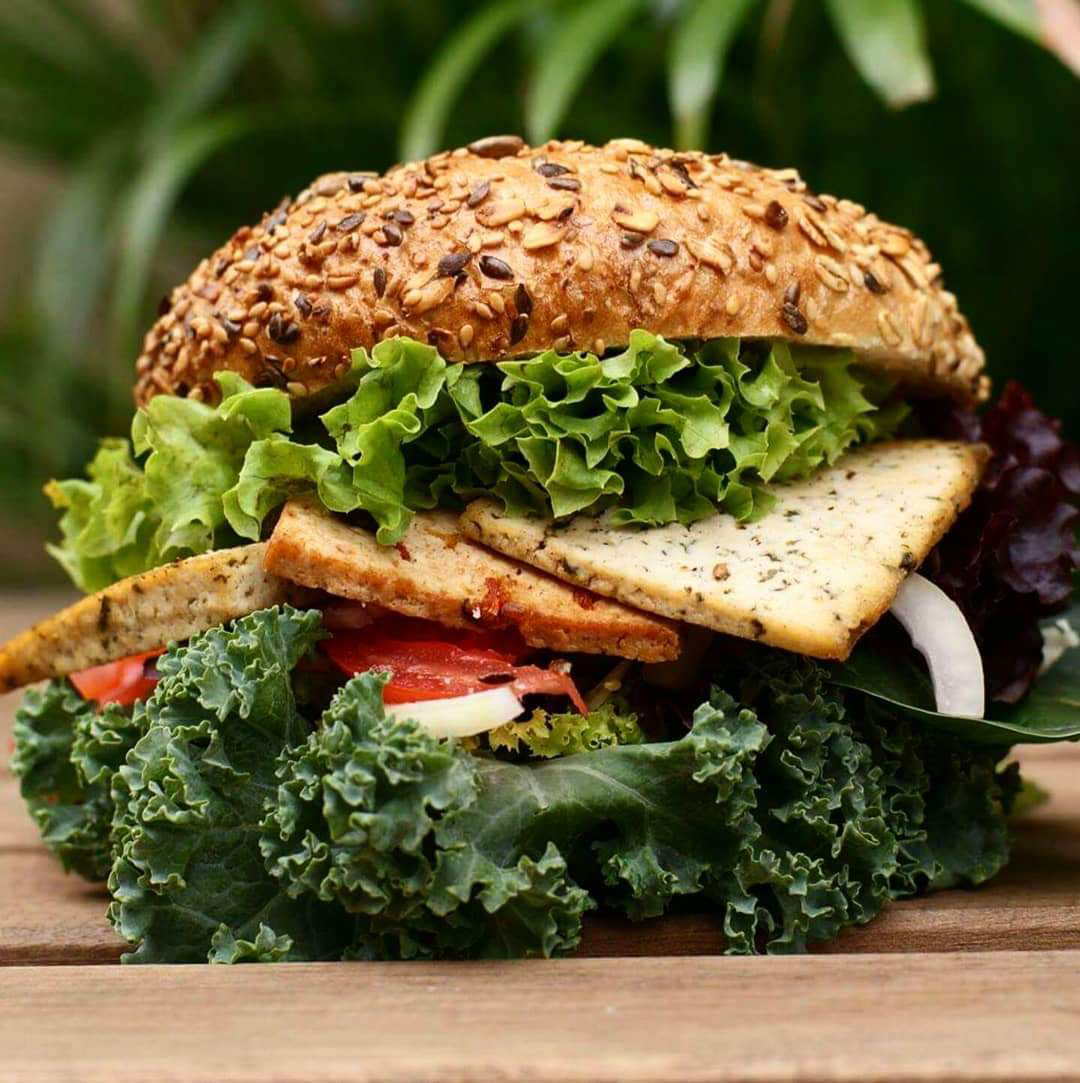 Farma Burgerownia Roślinna
Lucky for us, vegan fast food is all the rage these days and author to their own tasty & original recipes, Farma are creating flavours to satisfy carnivores, vegans and vegetarians alike. We recommend grazing on their vegan burgers, wraps, soy-dogs, gyros & the only vegan casserole in Krakow. Plus, it's all made up of fresh ingredients sourced from local suppliers. Never letting their burgers get stale, every three months you can try a special new vegan burger from a different part of the world.

ul. Wiślna 6 // 792 777 028 // Facebook // Instagram
---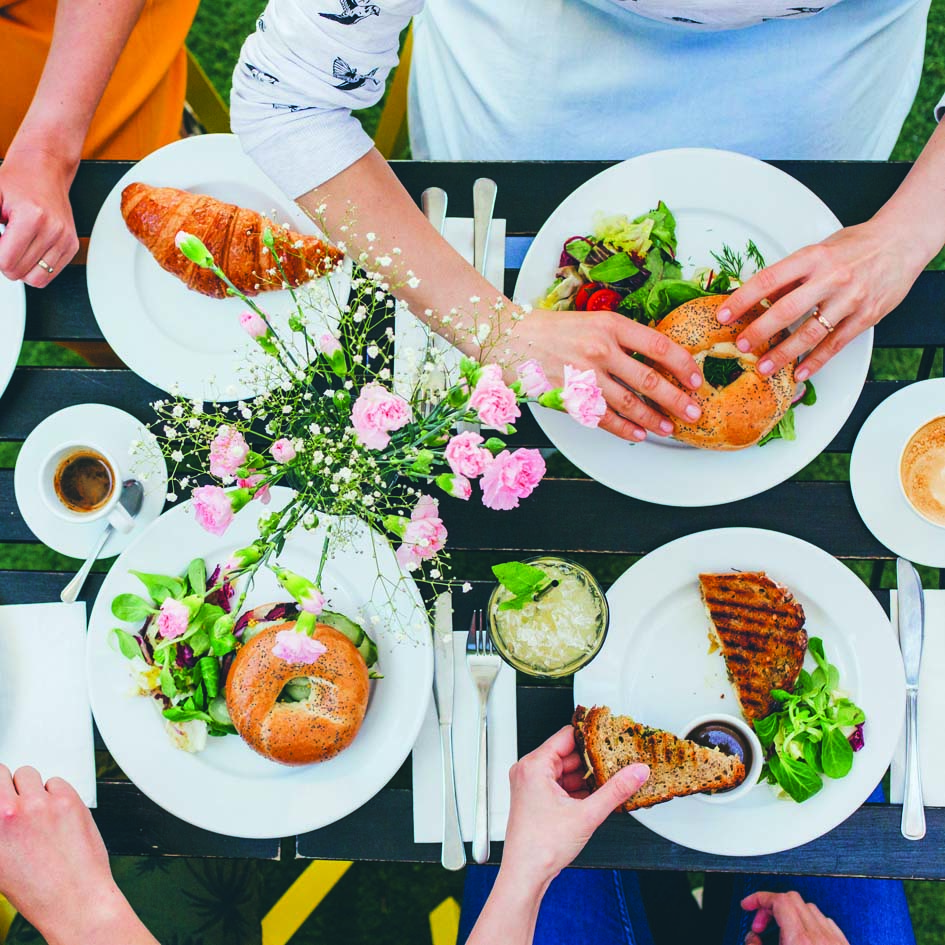 BAL
A fantastic choice for a big nutritious breakfast; this legendary local hang offer up a blissful brekkie till 11.30 (all day on weekends). Lunch is also on the menu with daily veg options, toasties, bagels & pastries baked on site. Speciality coffee, the fresh air of their sprawling outdoor space & a game of basketball are perfect to wake you up for a visit to neighbouring MOCAK or Schindler's Factory. BAL is tucked away in the trendy industrial district of Zabłocie – a real hidden gem of Krakow.
ul. Ślusarska 9 // 734 411 733 // Facebook // Instagram
---

Eataway
Enjoying a meal with locals is a great way to find out about a new place, and make new friends. Nothing brings people together more than shared food. This group of cooks have opened their homes to anyone who wants a delicious, fresh-cooked meal. Almost every day they have at least one meal available - and often more! From traditional Polish fare to more exotic meals cooked by foreigners who live in Krakow, there's something for everyone. Whether you're veg, vegan or otherwise – join the table!
+48 661 921 707 // Website // Facebook // Instagram
---

Chałka
All about their succulent namesake – Challah, a traditional Jewish bread, this Kazimierz cafe/bakery are kneading loads of tasty flavours into these braided loaves. Sweet, seasoned or dry natural breads & brioches (try it pudding style!), free from chemicals & improvers. Treat yourself to a hot sandwich on rye bread or a bowl of Zurek, their sourdough rye soup. Perfectly complemented by fresh, locally roasted drip coffee, Chałka is an excellent spot to experience local flavour for breakfast or lunch.
Ul. Beera Meiselsa 8 // 517 214 438 // Facebook // Instagram
---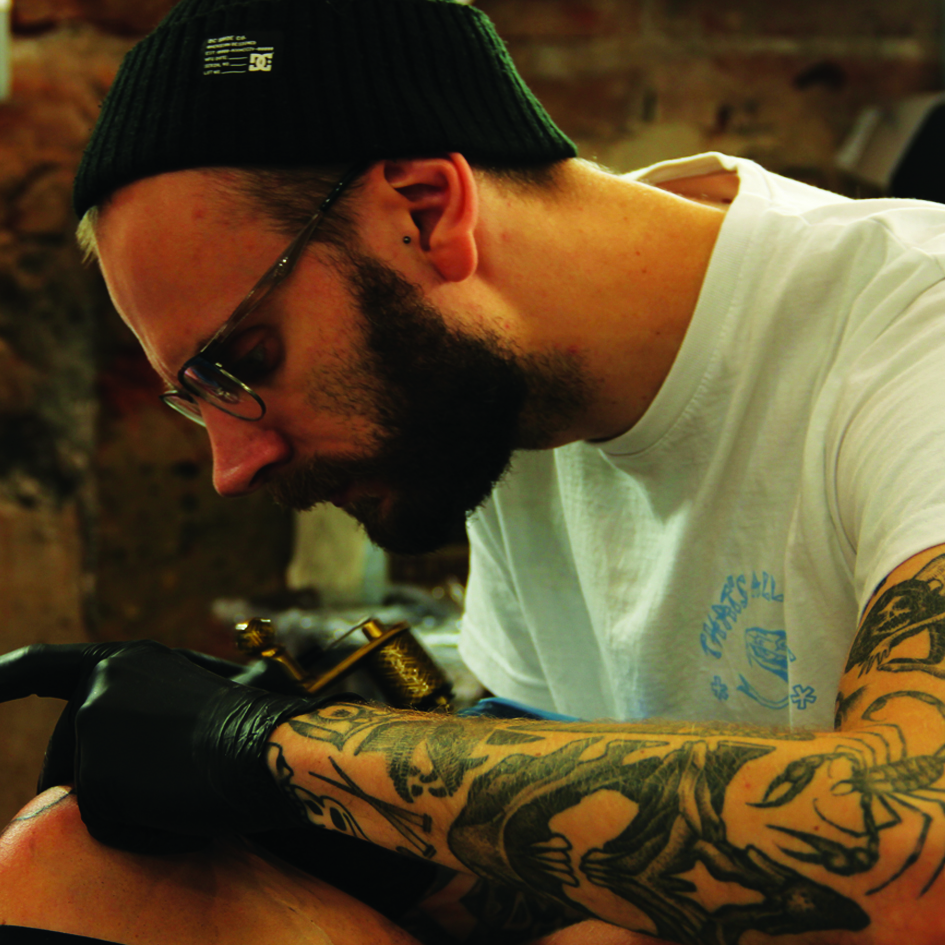 Czarny Szlak Eleganckie Tatuaże
Bright & airy, with white all around & an original cosy brick wall; this art studded interior has the right kind of relaxing atmosphere to get you in the mood for the sometimes less relaxing activity of getting tattooed. These talented, professional and friendly artists will put you right at ease. Catalystic, abstract, remembrance, a bit of cheeky fun; minimalistic, detailed, black & white, colour – whatever your motivation & vision, the Czarny Szlak team put care & respect into every design.
Ul. Szlak 11 // 518 325 776 // Facebook // Instagram
---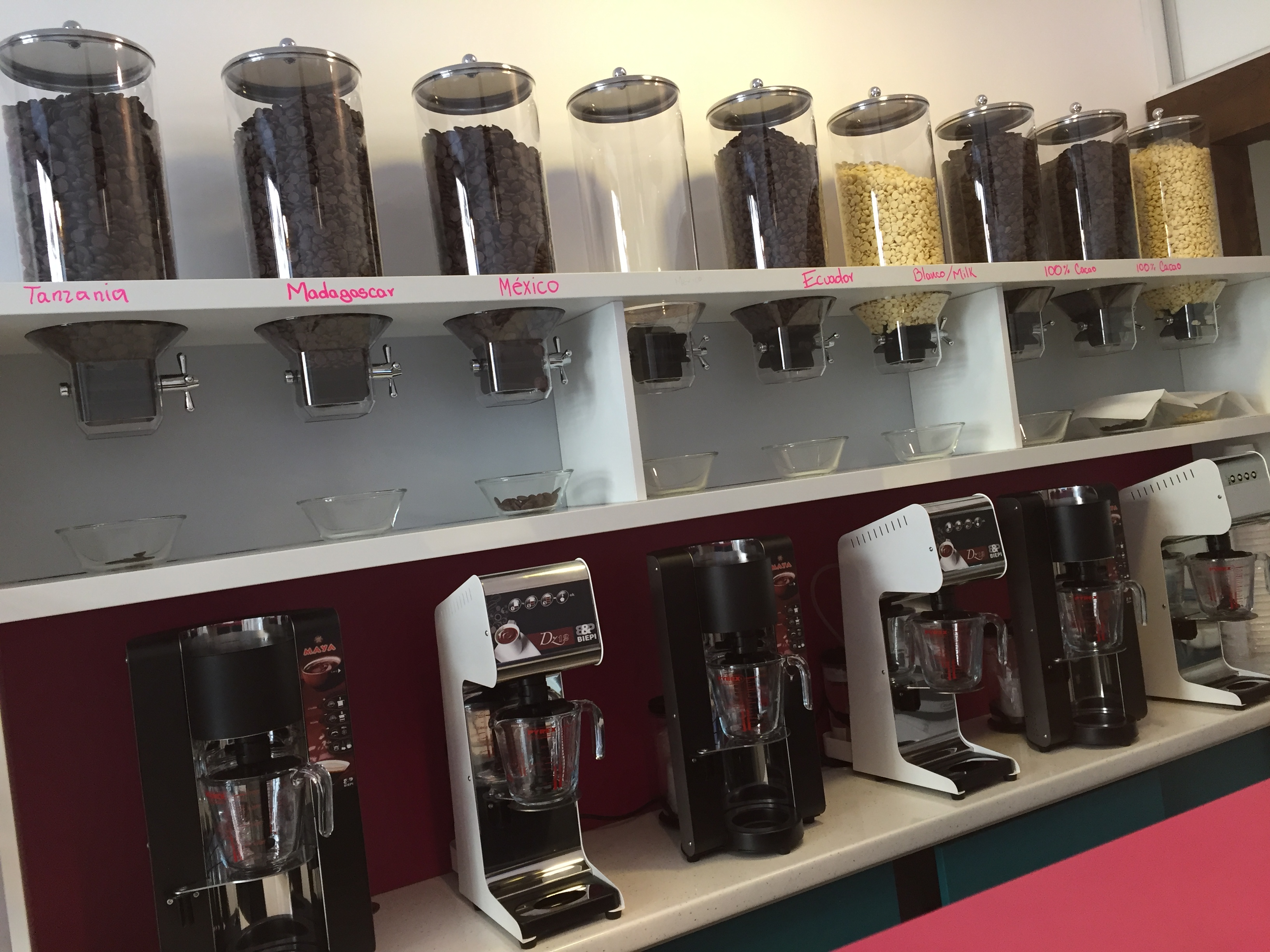 Chocolateria
Kazimierz has a secret sweet spot – it's a magical place which combines our two favourite things: travel & chocolate! To-die-for chocolate drinks such as the vegan rice-milkshake are made from original Swiss & Belgian pastilles (no additives/caking agents), melted down & mixed with your desires. They've got cocoa beans & chocolate chips (milk, dark, caramel or white) made all around the world, choose your cocoa %, type of milk, toppings etc. But can it be totally vegan? Ya ya ya cocoa jumbo!
ul. Bocheńska 5 // 668 398 024 // Facebook // Instagram
---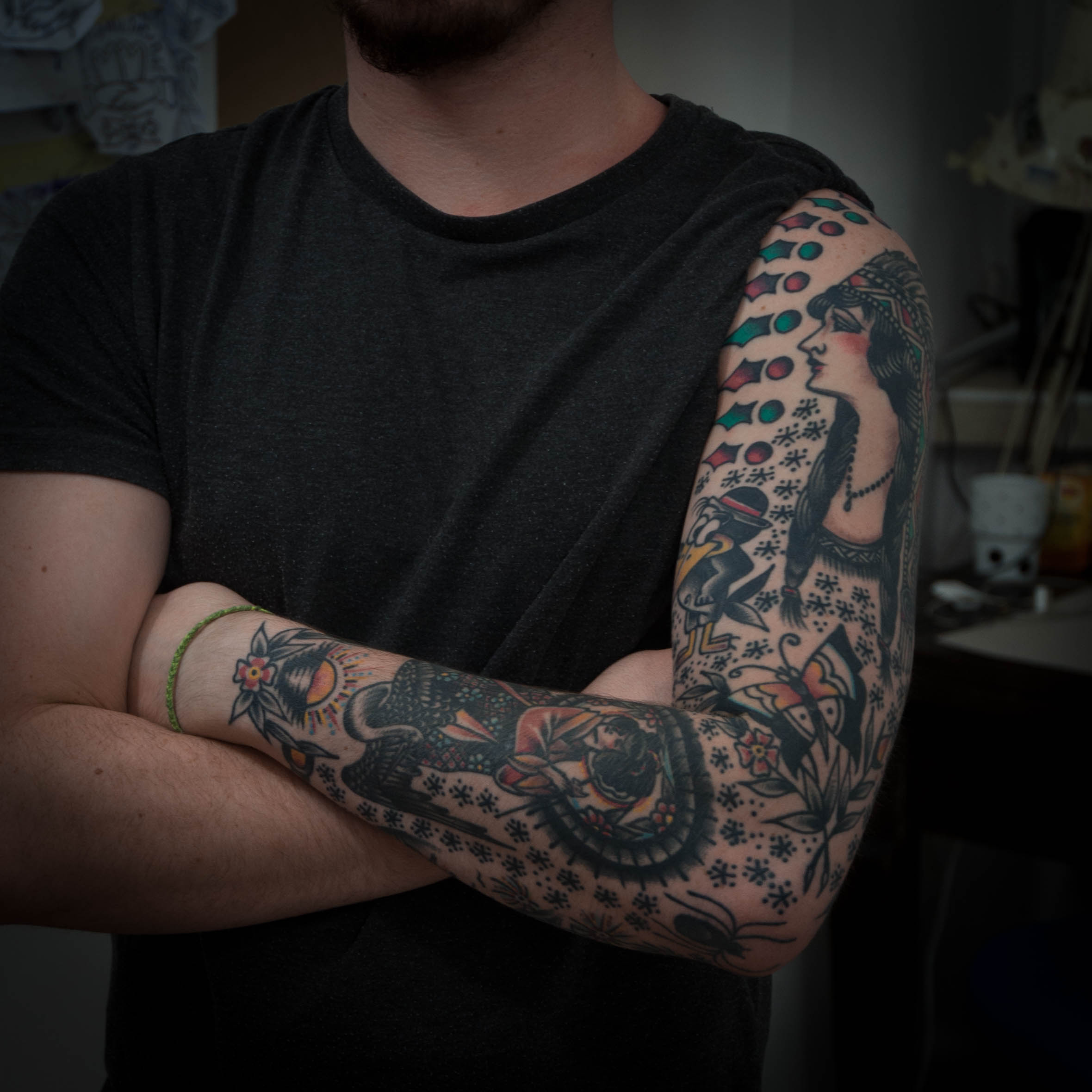 That's All Folks
If you really have to get that tattoo of your grandma (who probably hated tattoos) on your bicep to show the ladies how deeply caring you are, then you might as well get it done by someone who won't make your grandma look like Bob Dylan. The folks at That's All Folks are professional, experienced, fearlessly creative & are capable of turning your boring skin into a truly magnificent and meaningful piece of living art with their vegan ink. Check their FB for concerts, walk-in days & more cool events.

Ul. Berka-Joselewicza 14 // 519 635 510 // Facebook // Instagram
---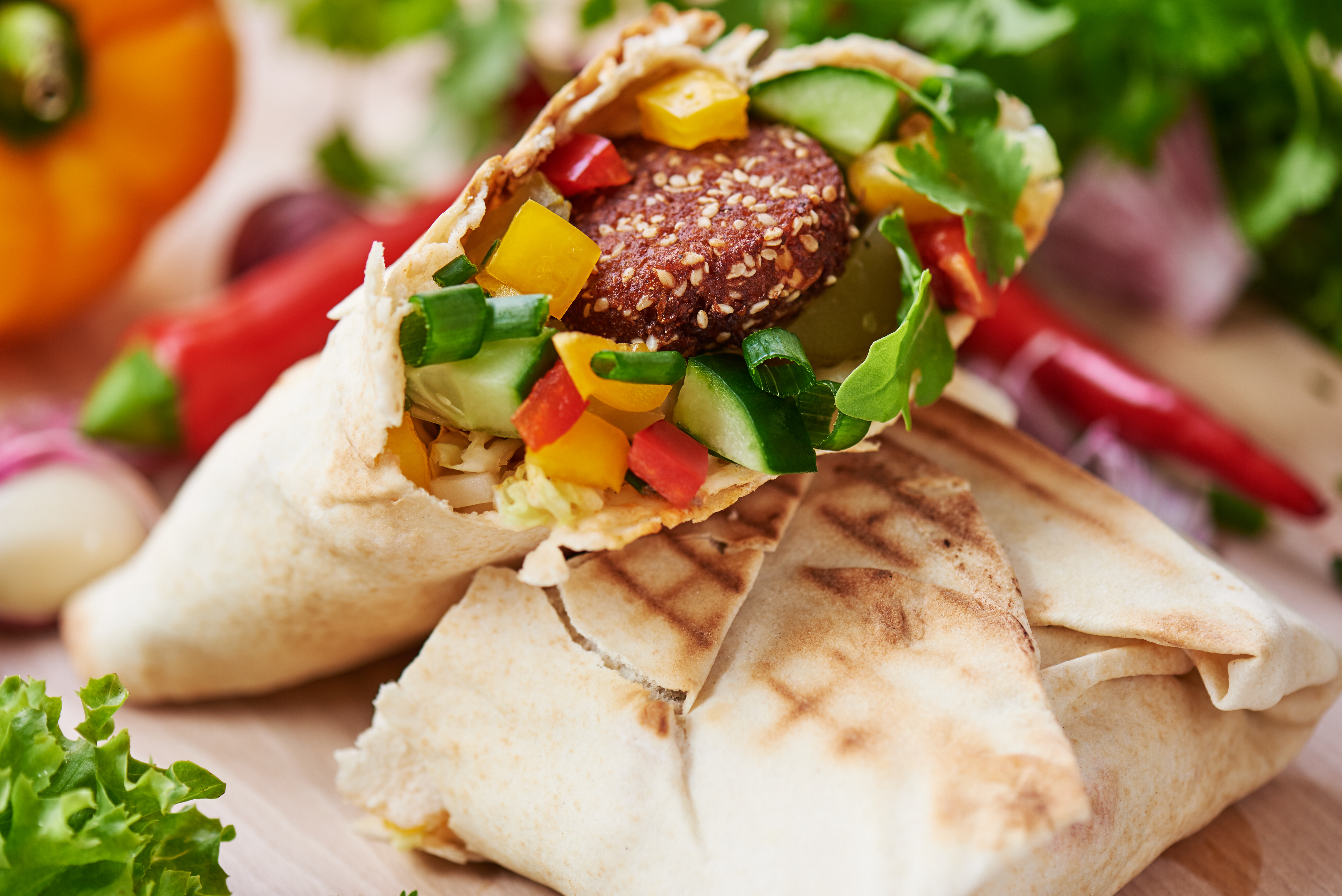 Vege To Tu
A popular & well-loved spot on the green map of Krakow, most local veggies know Vege To Tu's menu inside & out. What keeps us coming back for more? It's rare these days to find such affordable prices attached to such well-designed meals, made from such fresh & high-quality ingredients - they are even converting carnivores. This is veggie street food done right & served up by genuinely friendly people. Succulent & crispy falafel, tasty wrap, hummus, curry, soup, green smoothies, GF desserts & more
Zwierzyniecka 8 // 511 010 122 // Facebook // Instagram
---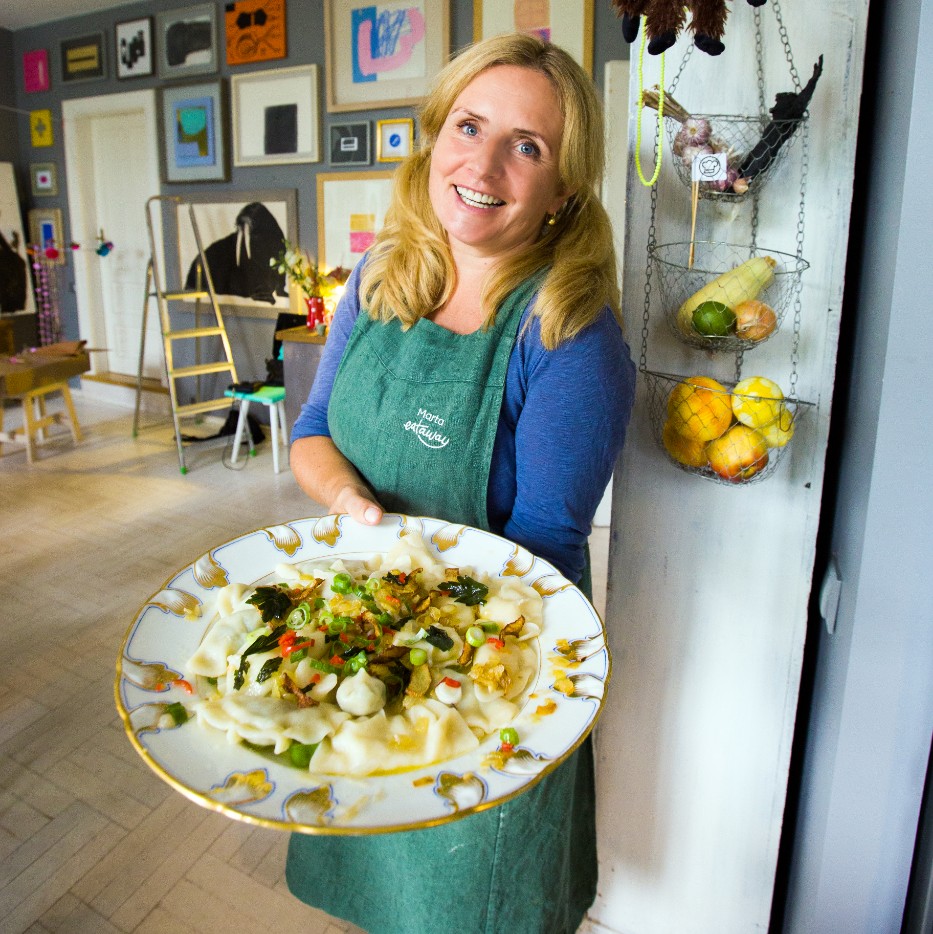 Pierogi Power Classes
It is time for a delicious Polish PIEROGI classes! This culinary meeting takes place in Salwator, one of Krakow's most beautiful areas, not far from the Old Town (about 15 min by tram,10 by taxi). Together with your colourful host, Marta, you will prepare these famous fresh dumplings with a selection of different fillings. For dessert, enjoy Marta's to-die-for cheesecake with chocolate sauce or salty caramel. These super fun cooking classes take place every Wednesday from 10:30 to 1:30 PM.
For reservation/inquiries: +48 661 921 707 // Book Online // Website // Facebook // Instagram
---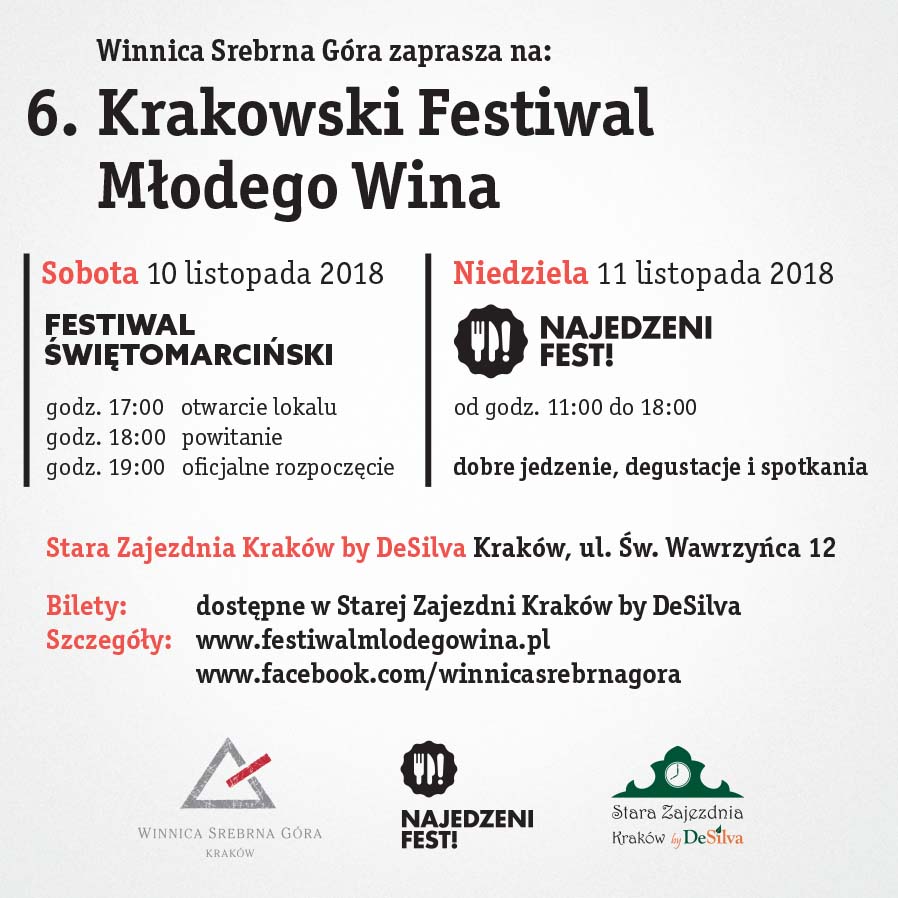 Najedzeni Fest // 6th Krakow Festival of Young Wine
With the sprawling, historical setting of Stara Zajezdnia as the backdrop for this feast, the famous Old Tram Depot turned restaurant, bar & brewery will be transformed into the most diverse gourmet locale in Krakow. Featuring pop-ups from the best and most cutting-edge bars, restaurants, small producers, good food stores, bakeries & culinary initiatives of Krakow and united with Winnica Srebrna Gora, a gorgeous local vineyard and wine producer. With so many mouth-watering worldly delights for you to sample and shop, plus special meetings, tastings, pairings & more, join us for the ultimate gourmet picnic.
Ul. Św. Wawrzyńca 12 // 664-323-988 // Website // Facebook // Instagram
---
Urban Coffee
In search of a professional selection of coffee & the perfect instagrammable table spread? Alongside their superior coffee beans, homemade teas and cheeky wine for later in the evening, Urban has a truly photogenic menu. From a pretty in pink beetroot latte to jealousy-inducing pancakes – whether you indulge in an all-day breakfast, vegan/vegetarian lunch bowl or a yummy sandwich – you'll be eating with your eyes. This is a hot spot for hot coffee and it tastes every bit as good as it looks.
ul. Św. Wawrzyńca 3 // 731 444 563 // Facebook // Instagram
---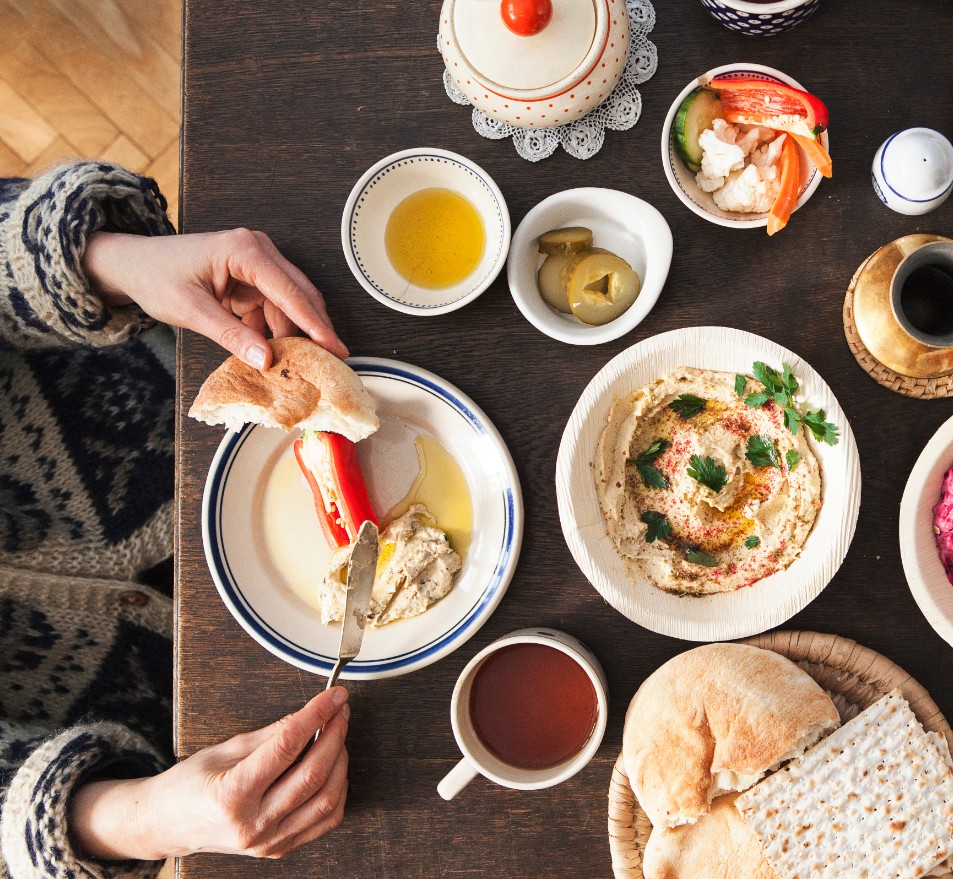 Hummus Amamamusi
Hummus is what dreams are made of and this place is mashing out 25 different flavours of dream. The friendliest of takeaway kitchens and dining rooms all in one; try the vegan soup, new pita bread menu, the famous 'Las Vegans' kimchi, drink some coffee, have a chat, eat all the hummus you can and just feel happy. Simple, delicious & cures all problems. What more do you need?
Ul. Meiselsa 4 // 533 306 288 // Facebook // Instagram
---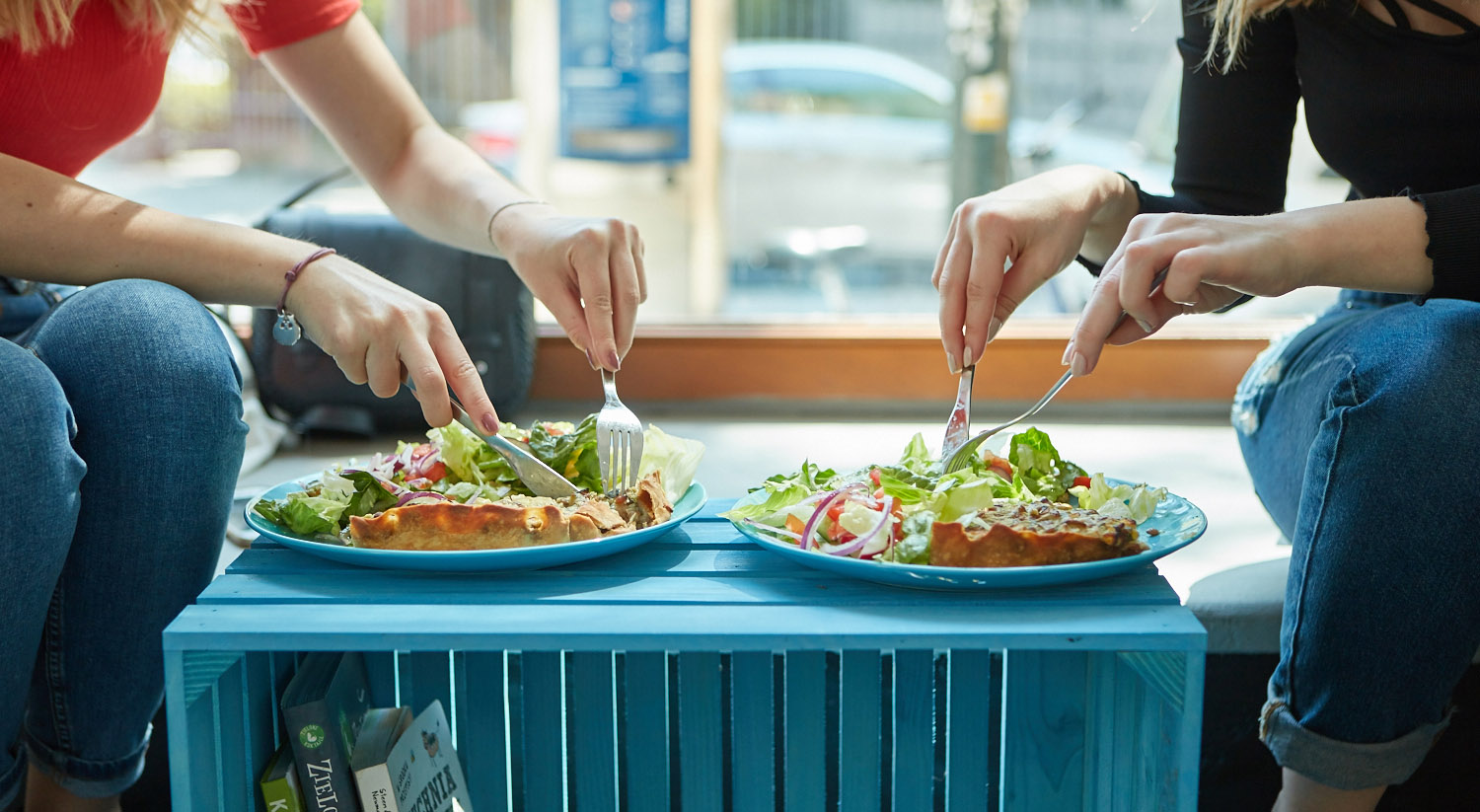 Smaki Roślinne
A real staple on the vegan map of Krakow – this popular bistro is always bustling with hungry locals. Friendly prices and fabulous food have gained them the respect and patronage of their many returning customers. On the daily changing menu you'll find a cosy soup and a choice of two mains such as savoury pancakes or curry & tasty cakes. Of course, they do their best to find top quality produce and source local, plus it's always gonna be 100% vegan. Open 12 - 16, Mon - Fri, closed on weekends.
Ul. Smoleńsk 27 // 535 810 406 // Facebook // Instagram
---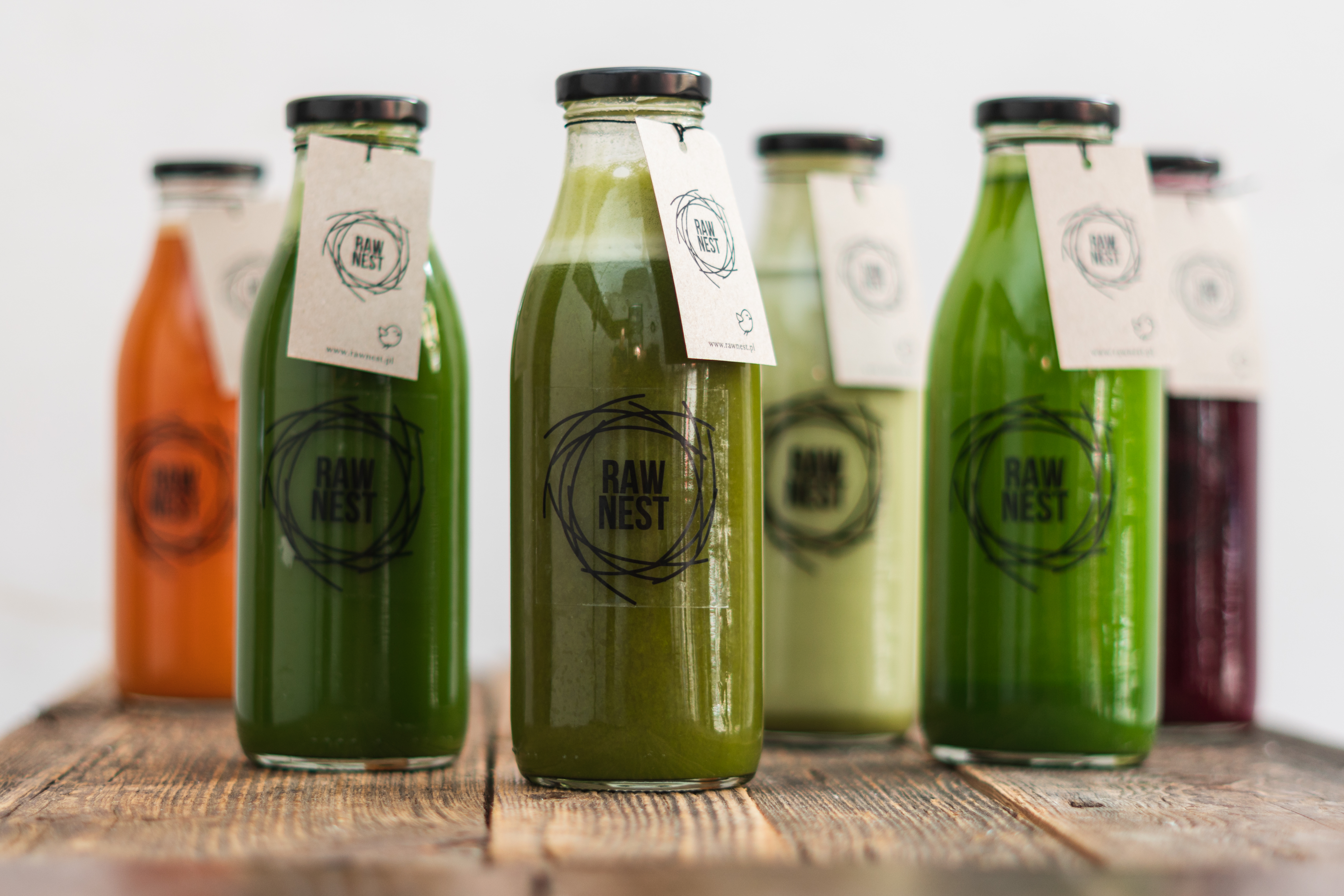 Raw Nest
A clean green detox machine, Raw Nest deal exclusively in fancy, fancy juices. Taking all the health, liquefying it and pouring it into one powerful jar, these vitamin and antioxidant bombs are a great way to boost your immune system and to medicate all kinds of body crises. It's easier than ever to fuel up on fruit and veg as Raw Nest have just opened a new location in Zablocie on ul. Slusarska. Na zdrowie for real.
---
Vegab
Who doesn't love to chow down a good old-fashioned kebab after a hard day's graft or a hard night's drinking? Greenies delight in this contemporary array of succulent meat free wraps. Indulge in a Greek, Hawaiian or even Beirut style vegab. They also serve up vegan french hot dogs as well as a delicious coconut 'bounty' cake. Did we mention that they are ranked on TripAdvisor as the 'Best vegetarian/vegan restaurant' in Kraków according to the locals' demanding palates?
Starowiślna 6 // Plac Nowy 5/8 // 889 113 373 // Facebook // Instagram
---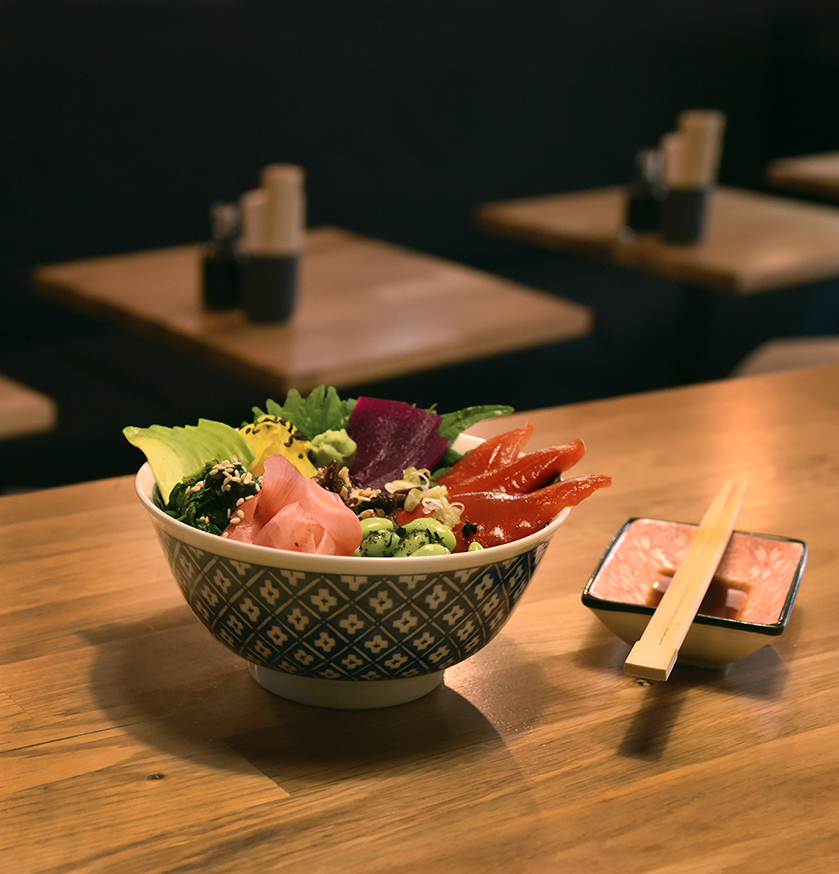 Youmiko Sushi
Being vegan can be tricky sometimes and the biggest challenge for us has to be missing out on sushi. Thank the green gods Youmiko are keeping the vegans and vegetarians of Krakow stocked with earth-friendly rice rolls. These maestros have hardcore creativity on their side as they daily bosh out new unique and delicious sushi combinations. Delights in the rice have included marrow squash, mammoth beans and leek tempura, oyster mushroom, marinated zucchini and the list goes temptingly on…
ul. Jozefa 2 // 666 471 176 //Facebook // Instagram
---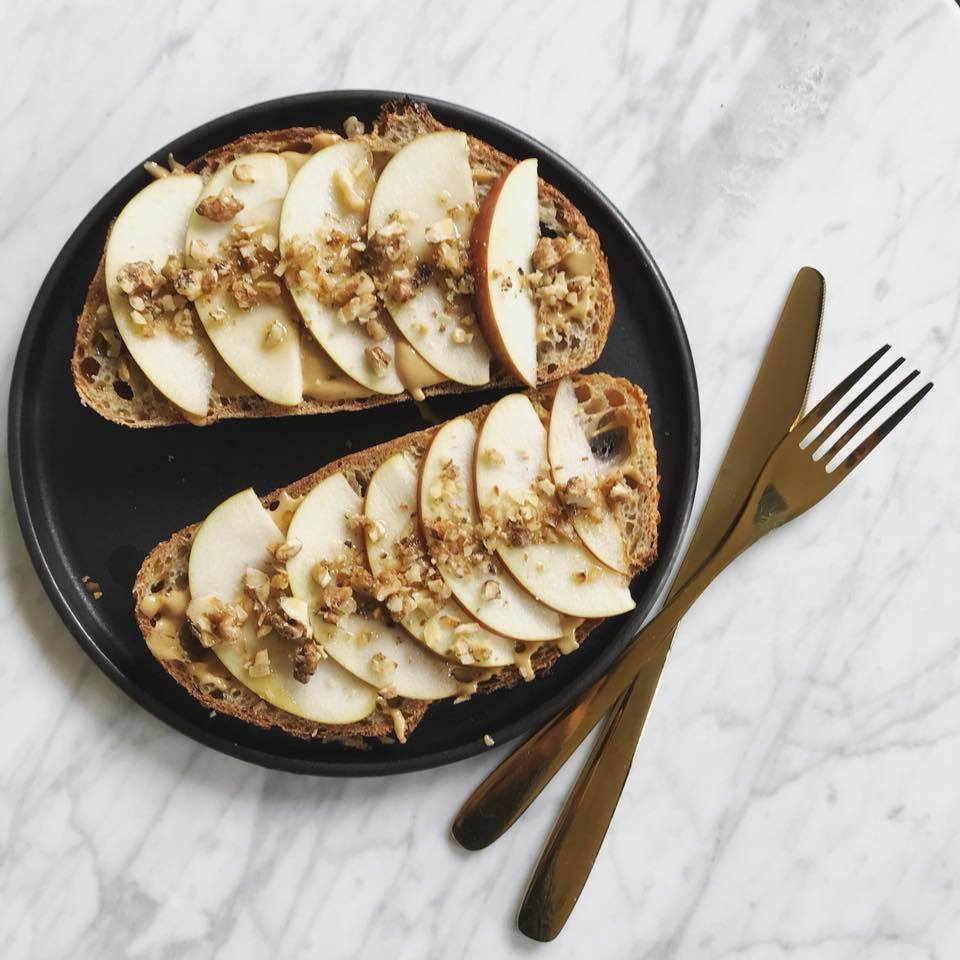 Zaczyn
Wandering around the down-to-earth Debniki area on one of these gorgeous autumn mornings, you will certainly find yourself drawn to the unassuming exterior of our fave Krakow bakery by the hypnotic scent of their freshly baked artisanal sourdough loaves as it wafts through
the bay window. Quality over quantity – Zaczyn support indie grain growers, milling the flour in-house & experimenting with the variety it brings. Fall in love with their surreal Vegan Bánh mì on crispy, succulent ciabatta. Yum!
ul. Barska 4 // 537488532 // Facebook // Instagram
---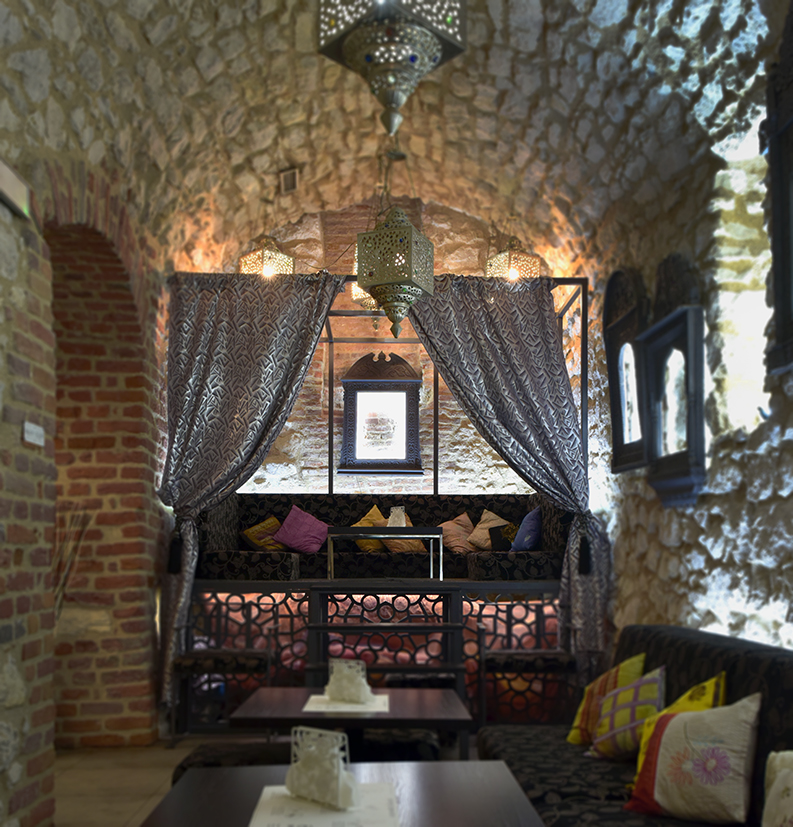 Ganesh
Both the Polish and the Indians believe love works "through the stomach, to the heart" and as passionate lovers of both pakoras and pierogi, we have to agree. As 42 percent of the Indian population are veg, their stomachs are definitely well practised in love. Ganesh has brought that spicy magic with them to Poland and are using copious amounts of it in their spectacular Indian cuisine. Enjoy daal, curry, rice, naan, pakora & more in the ancient atmosphere of this underground curry cavern.
ul. Św. Tomasza 18 // 12 432 50 86 // Website // Facebook // Instagram
---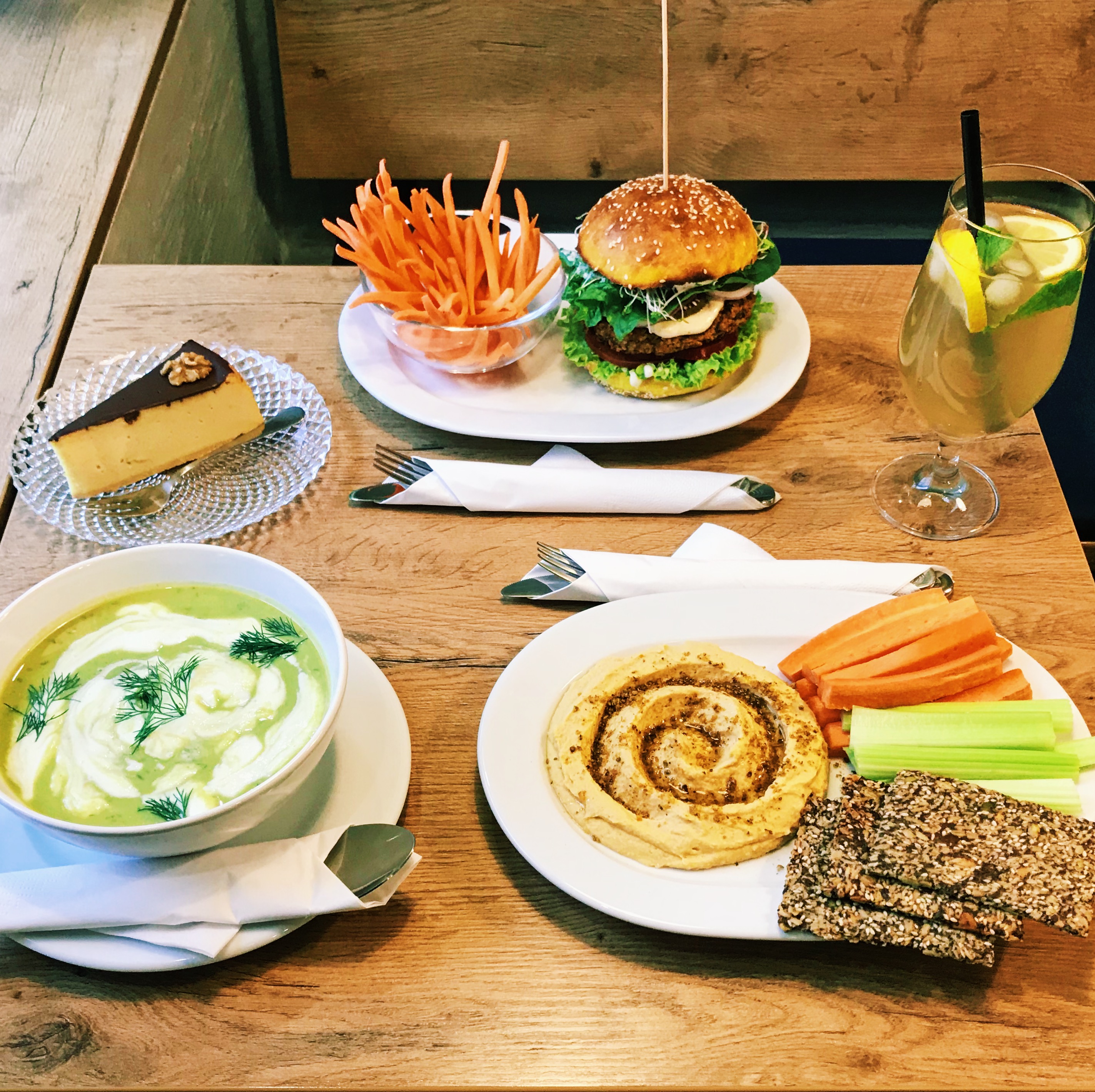 Mihiderka
Mihiderka's kitchen cooks with 100% plant-based cuisine. Come and try their juicy burgers served in homemade buns, filling soups, hummus with their signature pickles and crackers, or one of many more natural & nurturing dishes. They also have sweets such as tofu cheesecake in a choice of flavours, plus fresh juices and smoothies. We recommend visiting Mihiderka when you feel like you need to recharge your batteries!
ul. Józefa 22 // 577 755 635 // Website // Facebook // Instagram
---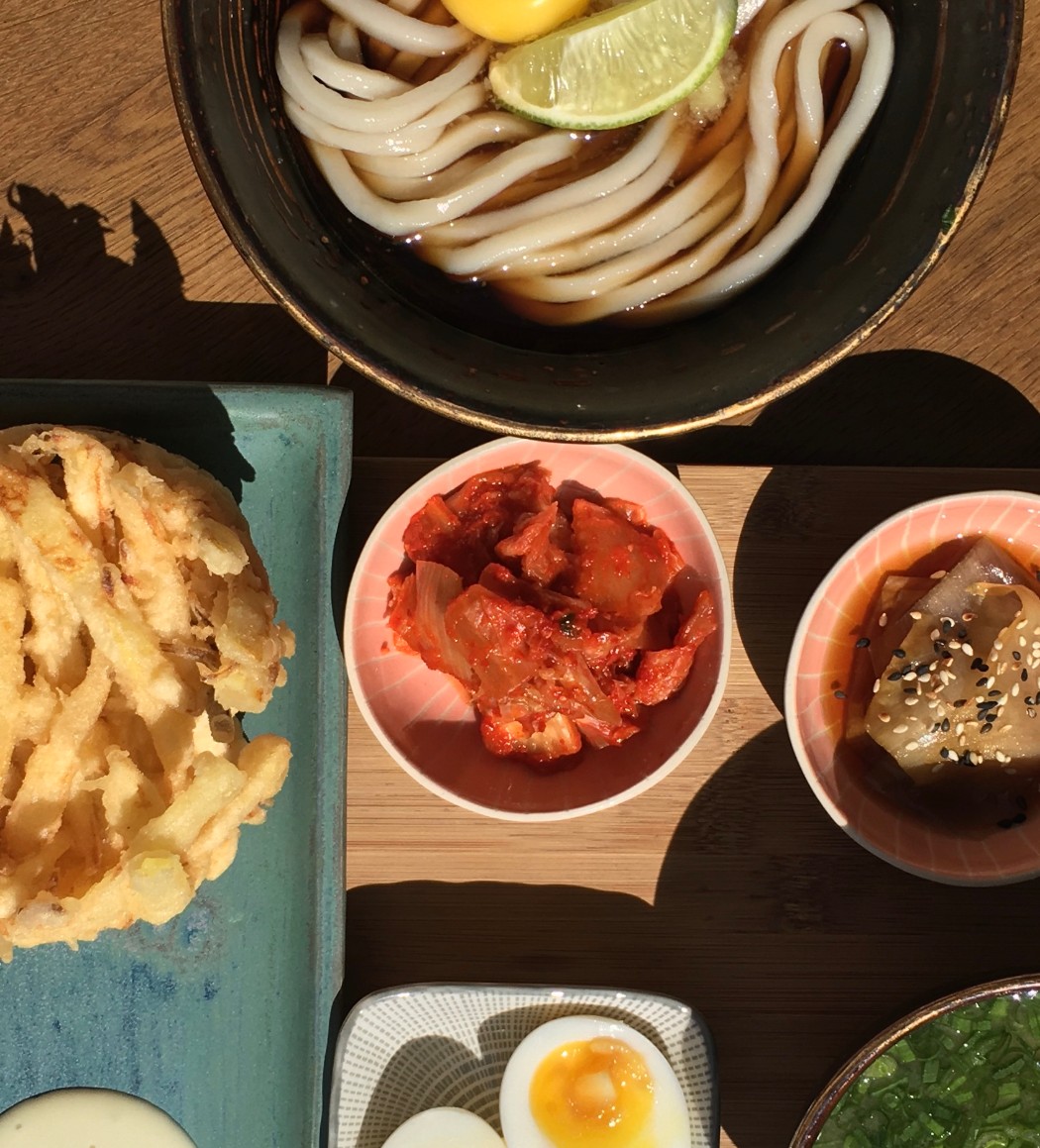 Ka Udon Bar
Just like in Karate kid - Ka Udon has literally imported an Udon Sensei from Japan to intensively train their own Udon Masters to fight evil (and make amazing udon). The steaming broth creates a smokescreen while crisp veg tempura ninja stars slice through the air, cutting the neck of enemies and landing neatly atop the noodles in your bowl. Just an average meal at Ka Udon Bar. If you love the smell of udon in the morning, come taste the best brekkie in town: miso, kimchi, tempura & unlimited coffee.
Rakowicka 14A // 790 237 779 // Facebook // Instagram
---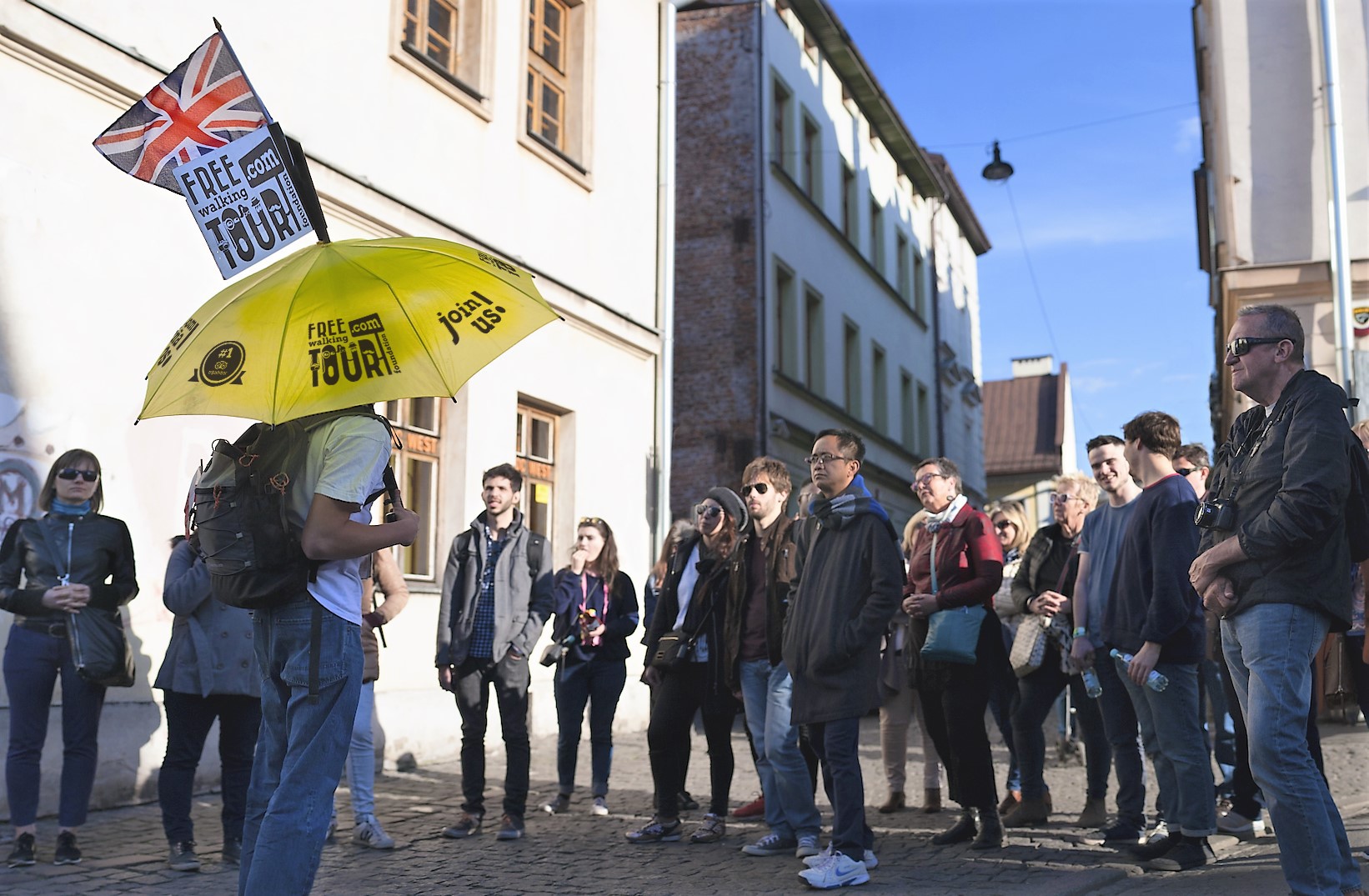 FREE walking TOUR Foundation
Providing top-quality tours since 2007, visitors have appreciated us so much that they made us number one on TripAdvisor. Our guides are local professionals passionate about Poland and its history. We want to show you the best Kraków has to offer every single day, rain or shine, weekday or holiday – and only for donations! Look for our guides between St Florian's gate and Barbican for the Old Town tour (10 AM, 2 PM, 4 PM) and in front of Old Synagogue for the Jewish Kraków tour (10:30 AM, 1:30 PM, 4:30 PM). You will recognize them easily by the yellow umbrella with our logo.
513 875 814 // Website // Facebook
---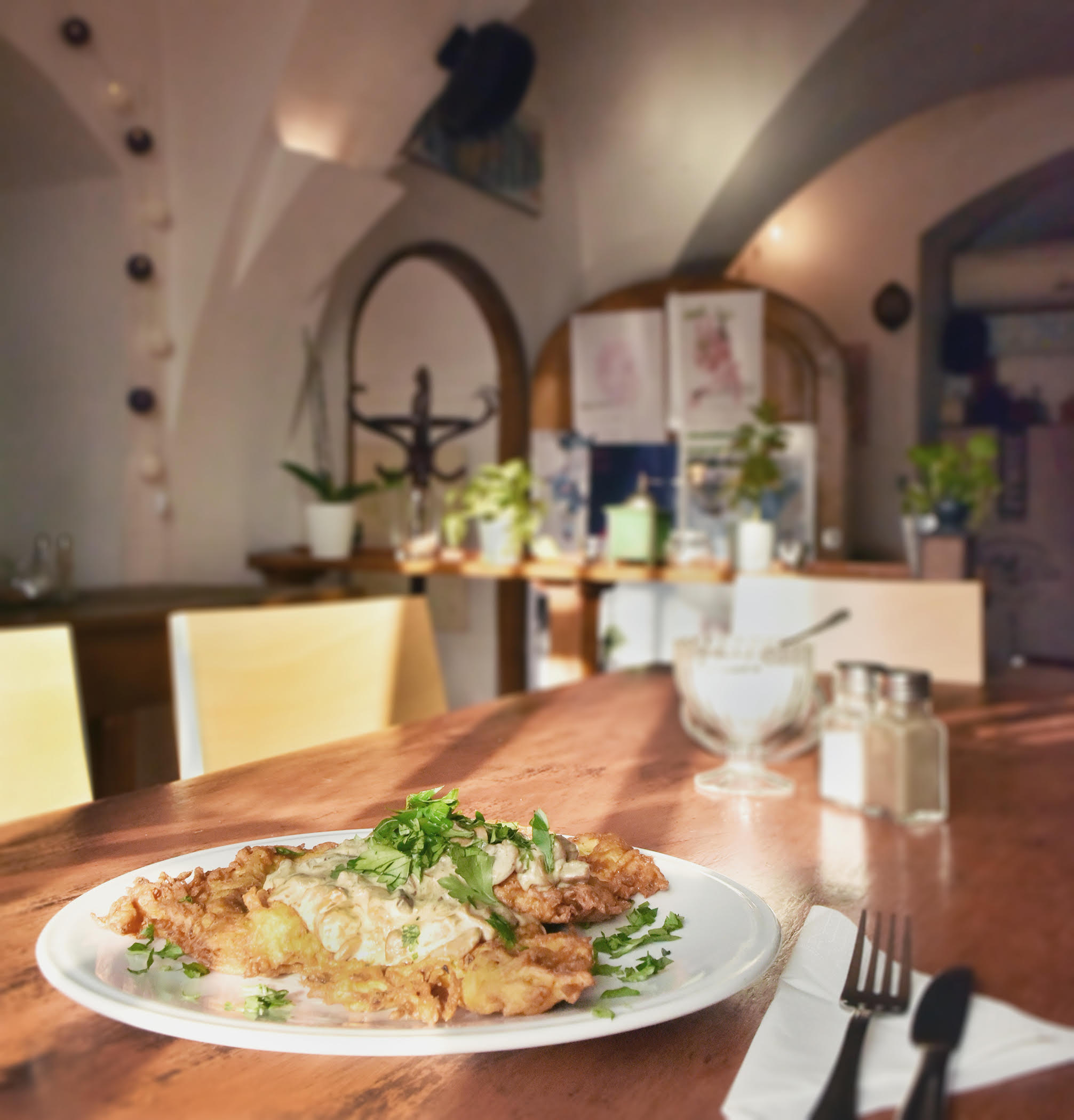 Cafe Młynek
With that classic Kazimierz ambience in spades, sinking into one of their couches with a warm cup of coffee on a rainy Sunday morning is a particularly romantic experience. The menu is totally vegetarian with loads of vegan options mixed in and we highly recommend their breakfasts. Their vegan tofu version of scrambled eggs is amazing and the corn pancakes are extremely moreish. Our favourite thing about Cafe Mlynek, however, is that it feels like you're in a majestic wooden ship.

Plac Wolnica 7 // 12 430 62 02 // Facebook // Instagram
---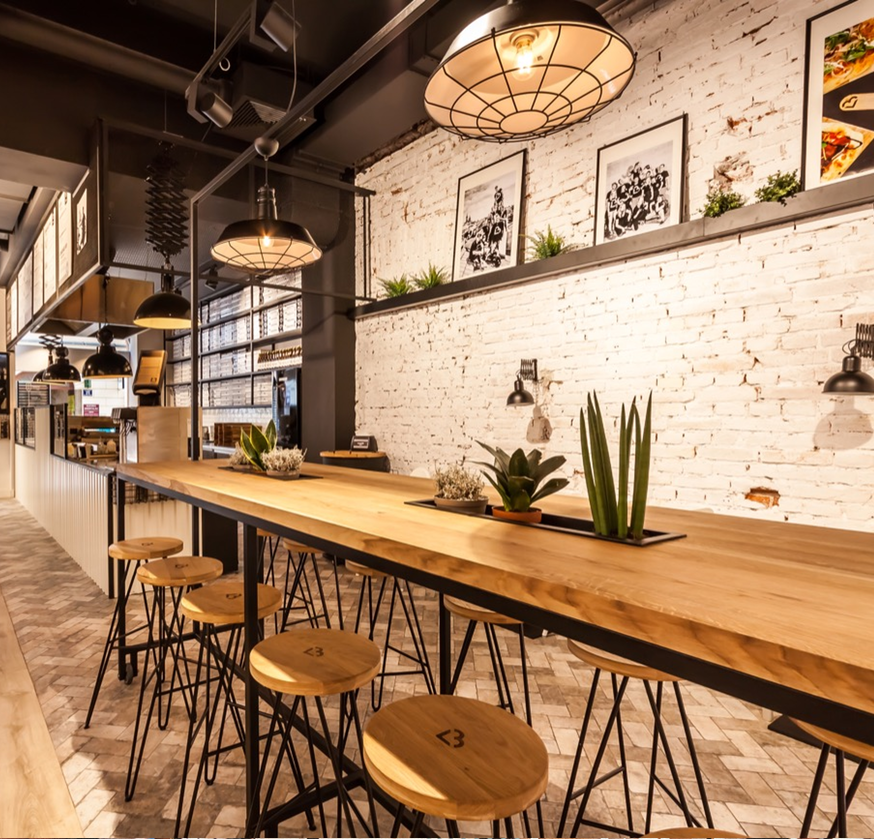 Pizzatopia
A new way to satisfy your craving for crust, Pizzatopia offer the ultimate personalised pizza experience. Friendly staff help you to design your own dream pizza, composed of your favourite ingredients (inc. vegan mozzarella & loads of green toppings) and enjoy that freshly baked flavour in less than 3 minutes. Soak up the relaxed atmosphere of their modern interior as you sample the selection of craft beer from local breweries or
a natural soda. Located just a few steps from the Market Square.

ul. Szewska 22 // 570 065 195 // Facebook // Instagram
---

Cakester
Eating nutritious does not mean that you have to say goodbye to delicious! This healthy lifestyle cafe is the perfect breakfast spot, serving up a menu of sweet and savoury dishes. There's something for every unique body with yummy vegan cakes & breakfasts plus homemade gluten-free & sugar-free cakes to choose from. To complement the fabulous food, you can also enjoy a selection of fabulous drinks: tasty coffee, tea from PUKKA, fresh smoothies and juices!
ul. Tomasza 25 // 12 307 05 03 // Facebook // Instagram
---
Naturalny Sklepik
With 16 years on Krupnicza already under their belt, the family at Naturalny Sklepik know exactly what you need. Fresh interior design perfectly reflects the ideology behind the large selection of food produce lining the shelves. Organic fruit and veg, juices, antipasti, VEGAN LUNCHES wines and ciders etc.. You can take a break from your shopping to sip some coffee as they even boast their very own kitchen; boshing out yummy vegan meals: soups and mains, salads, samosas, cakes, hummus and more.
ul. Krupnicza 9 // 422 96 83 // Facebook // Instagram
---
---
Our Partners: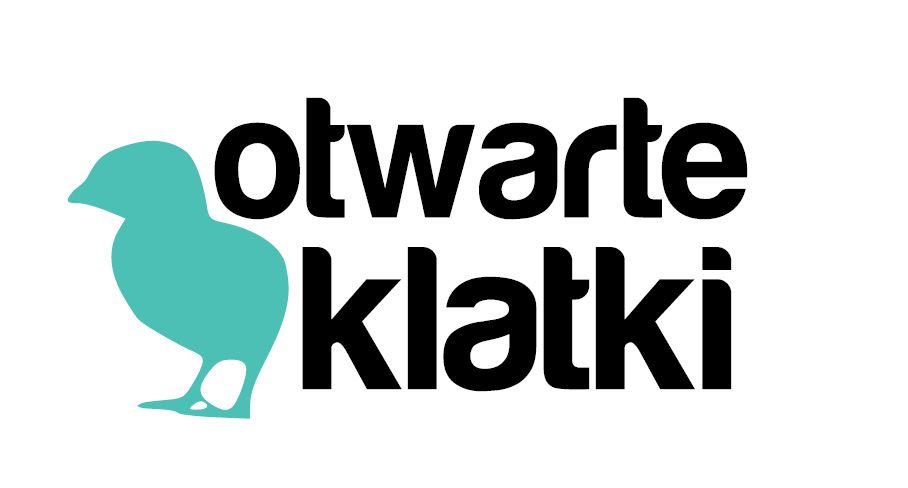 ---
---
Comments