Top 15 Places Where Dogs are Allowed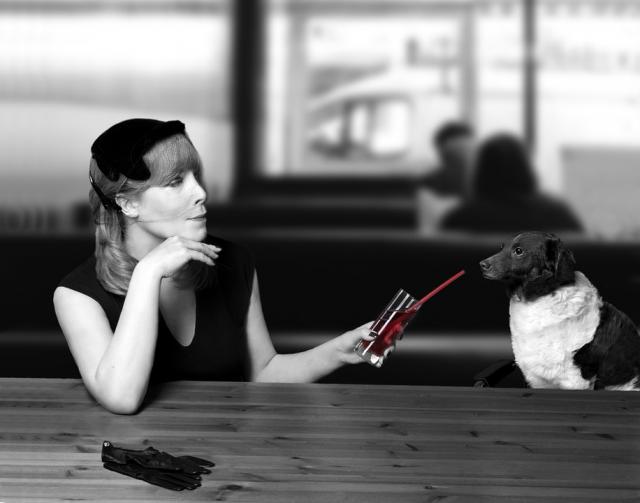 Whether you are coming back from a walk or just feeling lonely, these 15 places are great for you and your best fluffy friend to sit back and relax.
For Breakfast:
What better way to start the day with croissants and jam? Your dog will be satisfied too, the employees highly enjoy it when paws enter the cafe with a wagging tail.
Plac Szczepański 2
Monday-Thursday: 7:00-24:00
Friday: 7:00-1:00
Saturday: 9:00-1:00
Sunday: 9:00-1:00
2. Wesoła Cafe
Join the coffee lovers club at this cafe who follow the motto: "Better to drink coffee than not". With wonderful interior and baristas who enjoy the talk of coffee, you and your canine pal will begin your day with a great cup of coffee.
ul. Rakowicka 17
Monday-Friday: 7:00-21:00
Saturday-Sunday: 9:00-19:00
3. Żarówka Cafe
Another pup loving cafe only with delicious tarts, cakes, drinks and more. The cafe also offers a filling and tasty breakfast. On chosen days, there is a "garage sale" with new or used clothes where everyone is welcome to come by and leave a worn shirt for sale or buy a new one.
Florianska 20
Sunday-Thursday: 10:00-22:00
Friday-Saturday: 10:00-23:00
4. Metaforma
The moment your dog will enter this cafe, it will never want to leave. Metaforma is absolutely dog certified with water bowls, mats, pillows, treats and dog menus.
ul. Powiśle 11
Monday-Sunday: 9:00-20:00
For Lunch:
The Alchemy from the kitchen is sure going to put you and your dog into a trance. Everyday they prepare a new lunch of the day and enjoy bringing in new dishes onto your table. While you become friends with the chef, your pooch will almost always find a friend there too.
ul. Estery 5
Sunday-Thursday: 8:00-23:00
Friday-Saturday: 8:00-24:00
With a new lunch menu everyday and quick service, this restaurant will soon be one of your favorites. Relax with your pet while you roam one of their bookshelves for a quick read.
ul. Retoryka 19
Monday-Friday: 7:00-19:00
Saturday: 10:00-18:00
Sunday: 12:00-18:00
7. Bezogródek
You and Fido will make plenty of friends at the food truck park. Feel free to roam on the grass and amongst the food trucks. With more than 10 trucks at the park, lose yourself into the wonderful atmosphere and eat as much as you want. Same goes for your pup.
ul. Piastowska 20
Monday-Friday: 10:00-21:00
Saturday: 10:00-22:00
For Dinner:
8. Hamsa Hummus
The Hummus and Happiness Israeli Restobar is the perfect place to step into a new world and feel positive energy all around you. Visit with your dog to get a taste of the delicious modern Israeli cuisine.
ul. Szeroka 2
Monday-Sunday: 10:00-24:00
9. Big Mango
This place may be the key to your dog's first Thai delicacy. Not only does the restaurant love the fruit mango, but also dogs, which they will welcome in with arms wide open.
ul. Bronowicka 23
Monday: closed
Tuesday-Thursday: 12:30-20:00
Friday-Saturday: 12:30-22:00
Sunday: 12:30-20:00
10. Nine Kitchen
Although sushi may not be your dog's favorite dish, the employees will love your dog. They welcome every dog of any breed and size and Fido will receive a fresh bowl of water.
ul. Miodowa 9
Sunday-Wednesday: 12:30-22:00
Thursday-Saturday: 12:30-23:00
To go Shopping:
Shopping with dogs? Is that even a thing? In this shopping mall it is, however, your dog must be on a leash and have a muzzle on. As his owner, you must take care of his "stuff" too, so make sure you have extra poop bags and napkins.
ul. Kamieńskiego 11
Monday-Sunday: 10:00-21:00
12. Lokator
If you are a fan of books, then so will be your pup. This dog friendly bookstore allows you to explore their bookshelves with a cup of coffee while Fido sniffs and discovers the wonderful smell of books.
ul. Mostowa 1
Monday-Sunday: 10:00-20:00
For Entertainment:
Feeling lonely? You don't have to. Bring Fido to the movie theater and enjoy yourselves as you dig into a bucket of popcorn but make sure that you stay silent!
Rynek Główny 27
Bring your canine pal to this museum to discover the Jewish history in the culture of Polish Galicia from a new perspective. Travel among the exhibitions with your dog by your side.
ul. Dajwór 18
Monday-Sunday: 10:00-18:00
15. Polish Aviation Museum
This is the place where you can get up close to planes of all shapes and sizes and find out their history, who flew them and how they work. Your dog must be on a leash in order to enter and if it tends to be aggressive at times, bring a muzzle with you just in case.
al. Jana Pawła II 39
Monday: closed
Tuesday-Sunday: 9:00-17:00
Comments