Summer Organ Concerts Festival
Cultural Centre Dworek Bialopradnicki invites you to experience classical music in a whole new way this summer. Instead of seeing an orchestra in the Krakow Philharmonic (which we recommend as well), why not catch an organ concert in one of Krakow's beautiful churches? The concerts will take place from the end of June through August, and you can see a full schedule below.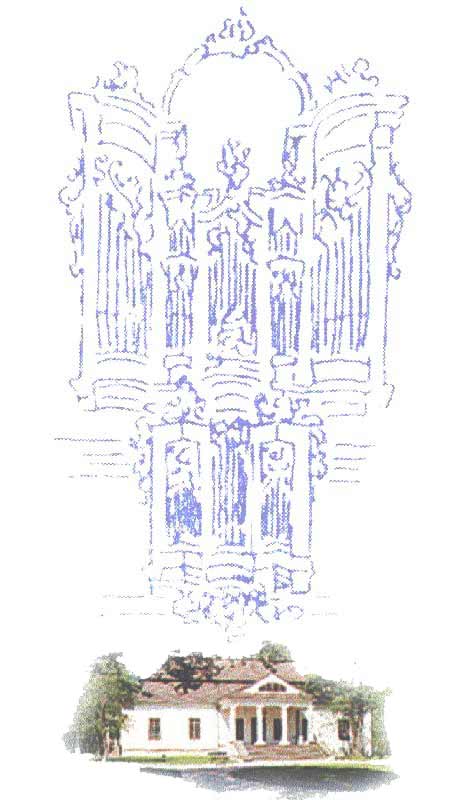 Festival Schedule:
Ulrike Northoff (Germany)
28th June, 7:30 p.m. at St. Mary's Basilica
Programme:
Dietrich Buxtehude: Prludium und Fuge in G minor
Johann Sebastian Bach: Toccata, Adagio und Fuge C Major
Robert Schumann: Sechs Fugen ber B A C H opus 60: Fuge I Langsam, Fuge II Lebhaft
Max Reger: Christus, der ist mein Leben, Op. 79b,9, Sollt ich meinen Gott nicht loben, Op. 67,38
Felix Mendelssohn Bartholdy: Sonate B-Dur op.65, Allegro con brio, Andante religioso, Allegretto, Allegro maestoso e vivace
Ulrike Northoff is a concert organizt from Southern Germany. She studied Protestant theology and German literature in Tuebingen and Berlin, while also devoting her time to mastering her instrument, later completing advanced studies in organ performance at the Church Music University in Heidelberg. Since 2001 she has been the artistic director of the internationally respected concert series, "Musik im Schloss" (Castle Concerts) in Bad Homburg. She is a master of organ compositions of various eras, from pre-Bach masters to Bach's organ works, to Romantic era pieces by German and French composers.
Arkadiusz Bialic (Poland)
5th July, 8:00 p.m. at Basilica Na Piasku, ul. Karmelicka 19
Programme:
A. Vivaldi - J.S. Bach: Concerto in A minor
J.S. Bach: Allein Gott in der Hh' sei Ehr'
D. Buxtehude: Magnificat Primi Toni
C. Franck: Choral in A Minor nr 3
C. Saint-Sans: Scherzo extrait des Six Duos op. 8 pour harmonium et piano
M. Durufle: Meditation, Toccata (Suite op. 5)
Arkadiusz Bialic (born in 1976) studied at the Academy of Music in Krakow and at the Hochschule fr Musik in Freiburg, Germany, completing his graduate studies in solo playing at Hochschule fr Musik und Dartellende Kunst in Frankfurt. He has won many international organ concerts held in Poland and abroad, including second place at one of the most prestigious organ concerts in Chartres, France. Old German music, symphonic, French organ music from 19th and 20th century and contemporary Polish music are greatly favoured in his repertoire.
Zygmunt Kokoszka (Poland)
12th July, 7:30 p.m. at St. Florian's Basilica, ul. Warszawska 1B
Programme:
Girolamo Frescobaldi: Quinta Toccata sopra i pedali per l'organo, e senza
Jan Pieterszoon Sweelinck: Echo Fantasia in A
Heinrich Scheidemann: "Lobet den Herren, denn er ist sehr freundlich"
Dietrich Buxtehude: Toccata in D, Passacaglia in D
Nicolaus Bruhns: Praeludium in E
Georg Bhm: "Freu dich sehr, o meine Seele"
Johann Sebastian Bach: Passacaglia in C Minor
Zygmund Kokoszka was born in 1977 in Krakow to a family with a long musical tradition. He graduated the Frederic Chopin State Music School with honours in 1996, and studied the organ at the Acadamy of Music in Krakow. He's taken part and won awards at numerous competitions in Poland and abroad. He is the organist of St. Jan Kanty church in Bronowice Nowe, Krakow.
Johan Hermans (Belgium)
19th July, 8:00 p.m. at Basilica Na Piasku, ul. Karmelicka 19
Programme:
Alexandre Guilmant: Grand Chour a la Haendel
J.S. Bach: Choral "Liebster Jesu wir sind hier", Prelude and triple fugue in E-Flat Major
A. Kerckhoven: Fantasia primi toni
D. Buxtehude: Magnificat primi toni
Nicolaus Bruhns: Praeludium in E
Philip Glass: Mad Rush
Flor Peeters: Symphonic Phantasy, opus 13
Johan Hermans has toured extensively, playing many recitals in cathedrals, abbeys and concert halls in most countries of Europe, Brazil, the British Islands, USA, Uruguay, Russia and Japan. In addition to playing concerts, he teaches Organ Performance, Chamber Music and Keyboard Harmony at the Music Conservatory of Hasselt, Belgium. He received a Master's degree in organ and Doctor of Musical Arts in Organ Performance.
Marek Wolak (Poland)
26th July, 8:00 p.m. at Na Skalce Church, ul. Skaleczna 15
Programme:
A. Gabrieli: Ricercare del VIIeVIII tono
J.J. Froberger: Fantasia VI
D. Buxtehude: Magnificat
N. Bruhns: Preludium in G Minor
J.S. Bach: Als Jesus Christus in der Nacht, Fugue in C Minor, Sinfonia z kantaty, "Ich steh mit einem Fuss im Grabe", "Aus tiefer Not, schrei ich zu dir"
Marek Wolak was born in 1964 in Zagan, and graduated with honours from the Academy of Music in Krakow in 1988. He has given concerts in Poland, the USA, Germany, Slovakia and Romania. He is an assistant professor at the Institute of Church Music and in the Organ Department at the Academy of Music in Krakow, as well as teaching at the Pontifical Academy of Theology and Archdiocesan School of Organ in Krakow.
Josef Miltschitzky and Sussane Miltschitzky (Germany)
2nd August, 8:00 p.m. at Basilica Na Piasku, ul. Karmelicka 19
Programme:
Johann Gottfried Walther: Concerto del Sigr. Tomaso Albinioni appropriato all' organo
J.S. Bach: "Bist du bei mir"
Johann Ludwig Krebs: "Herzlich lieb hab ich dich, o Herr"
Heinrich Schtz: "Bringt her dem Herren"
Georg Bhm: Aria: "Jesu, du bist allzu schne"
Martin Vogt: "O salutaris hostia"
Moritz Brosig: Praeludium und Fuge in G Minor, Vorspiel zu "O Haupt voll Blut und Wunden"
Joseph Gabriel Rheinberger: "Ave Maria" op. 171
Adolph Friedrich Hesse: Trio op. 36 Nr. 3, Andantino op. 33, 2, Fantasie fr die Orgel zu 4 Hnden op. 35
Max Drischner: "Lobe den Herren", Sonnenhymnus, Passacaglia in E-flat
Josef Miltschitzky will play organ and Sussane Jutz-Miltschitzky will sing soprano. Josef Miltschitzky has studied musicology, history of art and German literature at the Ludwig-Maximilians-Universitt in Munich. He has participated and organized several organ festivals in Germany. Susanna Jutz-Miltschitzky won many prizes in piano competitions in Germany and studied at the Music Academy of Munich. Concert voyages have taken her to Italy, Luxemburg and France and to many other countries. As a soloist she gave recitals in the cathedrals of Malaga, Brussels, Hasselt, Poitiers, Olsztyn and many other notable churches. Her other activities include working for radio and CD recordings as well as on music scores.
Marco D'Avola (Italy)
9th August, 7:00 p.m. at Church of the Holy Cross, ul. Sw. Krzyza 23
Programme:
Bernardo Storace: Ballo della Battaglia
Girolamo Frescobaldi: Toccata per la Levatione
Wolfgang Amadeus Mozart: Andante in F Minor
Johann Pachelbel: Canon in D
Domenico Zipoli: Elevazione
Marco d'Avola: Adagio in Do min.
Vincenzo Bellini: "Casta Diva", Sonata per organo
Marco d'Avola is a Sicilian composer, organist and pianist and graduate of the "V. Bellini" Music Conservatory in Palermo. He has given organ recitals in Europe, Russia and United States, including at St. Patrick's Cathedral in New York City and Westminster Abbey in London. His compositions have been recorded and published by several international labels, and broadcast by Italian, German, French, Spanish, Polish and Rumanian television networks.
Tickets for all performances are 25 PLN (15 PLN reduced), and can be obtained at the Cultural Centre Dworek Bialopradnicki, ul. Papiernicza 2, at Bileteria Krakow, ul. Krasinskiego 6/2, and at the City Information Centre at Jana 2. For more information visit the organizer's official website.
Comments
Krakow is home to many different and unique street festivals, parties and parades. Most famous are its Nativity Cribs Festival held every December, the Jewish Culture Festival held at the end of June, International Jazz Festival held in April, Lajkonik Parade during the spring, and a number of indoor festivals held throughout the year.
Reply