The Słupy // Poland's Iconic Street Pillars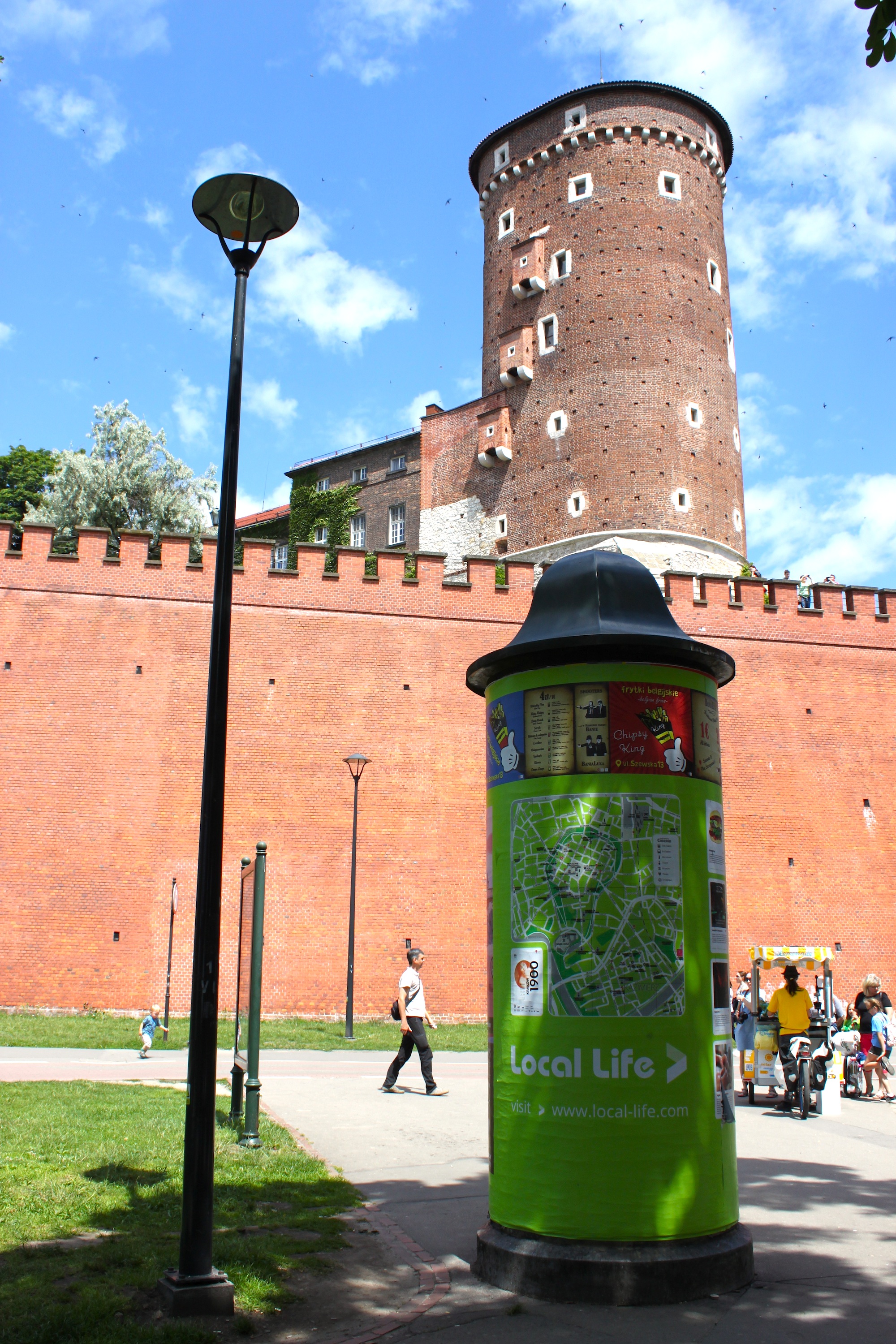 When you have something to announce to the people; concert, festival, exhibition, theatre performance, travel guide, or, back in the day, propaganda - there's no better place than the iconic Polish słupy. The word 'słupy' roughly translates to 'pillars' (singular: 'słup'), although as you will learn, these green roofed locals are not just any old concrete blocks!
They aren't there to support any buildings, nor are they in a temple, engraved with ancient symbols - they are strictly a street crew; town criers, notice boards and when we here at Local-life get a hold of them - useful maps/city guides.
These charmingly phallic poster poles can be found dotted all over the city of Krakow, from the very centre of the Old Town to the outskirts & beyond. Krakow's not the only place to have erected them, either - many other villages, towns and cities across Poland and Europe proudly paste their posters about local goings-on onto their very own, often uniquely designed, rough and tumble gang of street słupys.
It's almost impossible to find any information about the history of the słupy and how it came to dominate local advertising in such an old-school, relatable way but we put on our sharpest Sherlock Holmes hats and followed the trail of breadcrumbs in order to lift the lid on these mysterious metal monoliths for all you curious słupy fans, desperate for understanding.
Although the origins probably date back to the first time someone stuck a paper to a tree, apparently the modern form was first invented by a German printer named Ernst Litfaß in 1854. They were named Litfaßsäule, after their inventor and as today, they were meant for sticking informative posters about local events and places on. Legend has it that the inventor modelled them after his very own manhood and the first ever posters to grace them were put up by Ernst Litfaß himself - in search of a wife.
As you can imagine, during wartime, communism and general days of hardship, the unfortunate Słupy became less and less used to display fun and fanciful posters and more to display government distributed we're-watching-you, work-harder, don't-question-us, people-who-think-are-bad, join-the-army, here's-a-list-of-soldiers-that-are-now-dead kind of posters.
As peace returned to Poland and the rest of Europe, the słupy were set free from their unwelcome task of brainwashing and so returned to the totally legitimate, honest world of advertising and never looked back.
The słupys may be senior citizens but they are by no means retired in Krakow. They are respected for their good manners, their endurance, their neighbourly ways, their enthusiasm, their wisdom and their strength. Over the years, we here at Local-Life have continued to provide the słupy with regular employment, lest they reminisce too much on their lives and become depressed, or slip into senility due to lack of activity and engagement.
Here you can see our słupy family out and about in the city, telling passers-by about cool new places on the food scene and where to get a nice cold beer, discussing the latest art exhibitions and festivals, helping them to navigate the streets. Don't they look happy?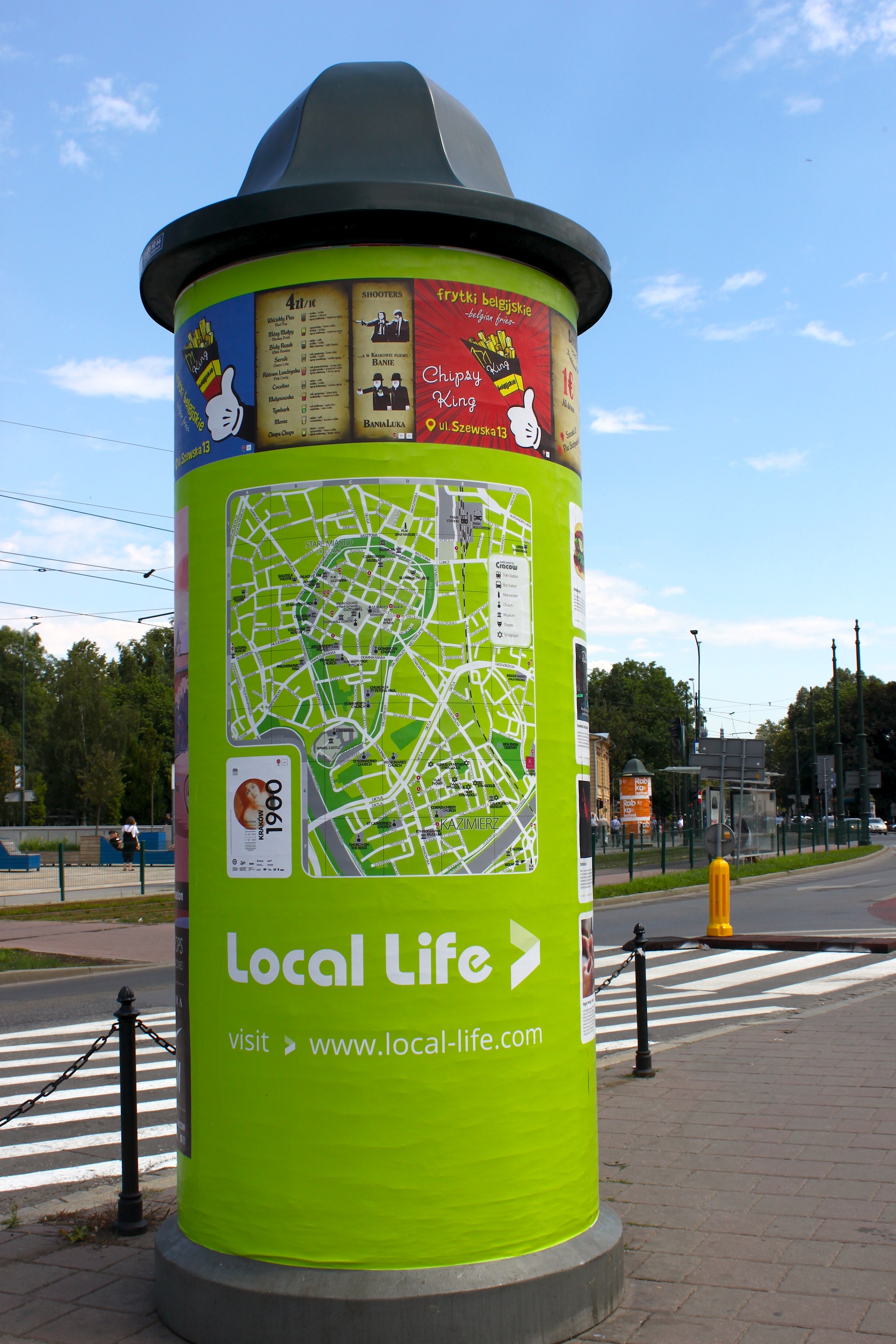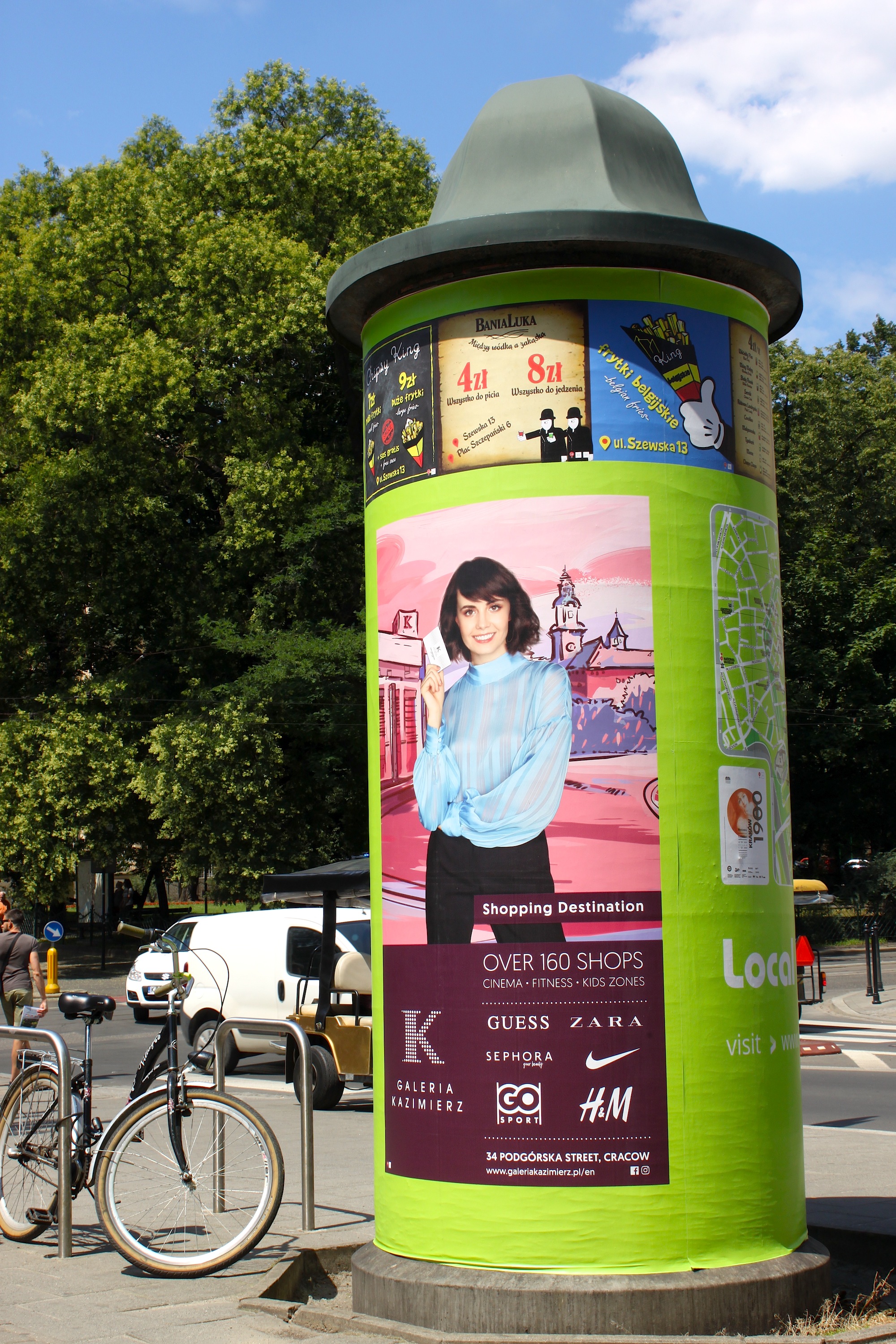 Here's Natalia on the left, chatting away about all the cats she's seen and pointing them out on the map (she says that she has a psychic connection with them), and Ania going on about shopping (as per usual - new day, new green hat).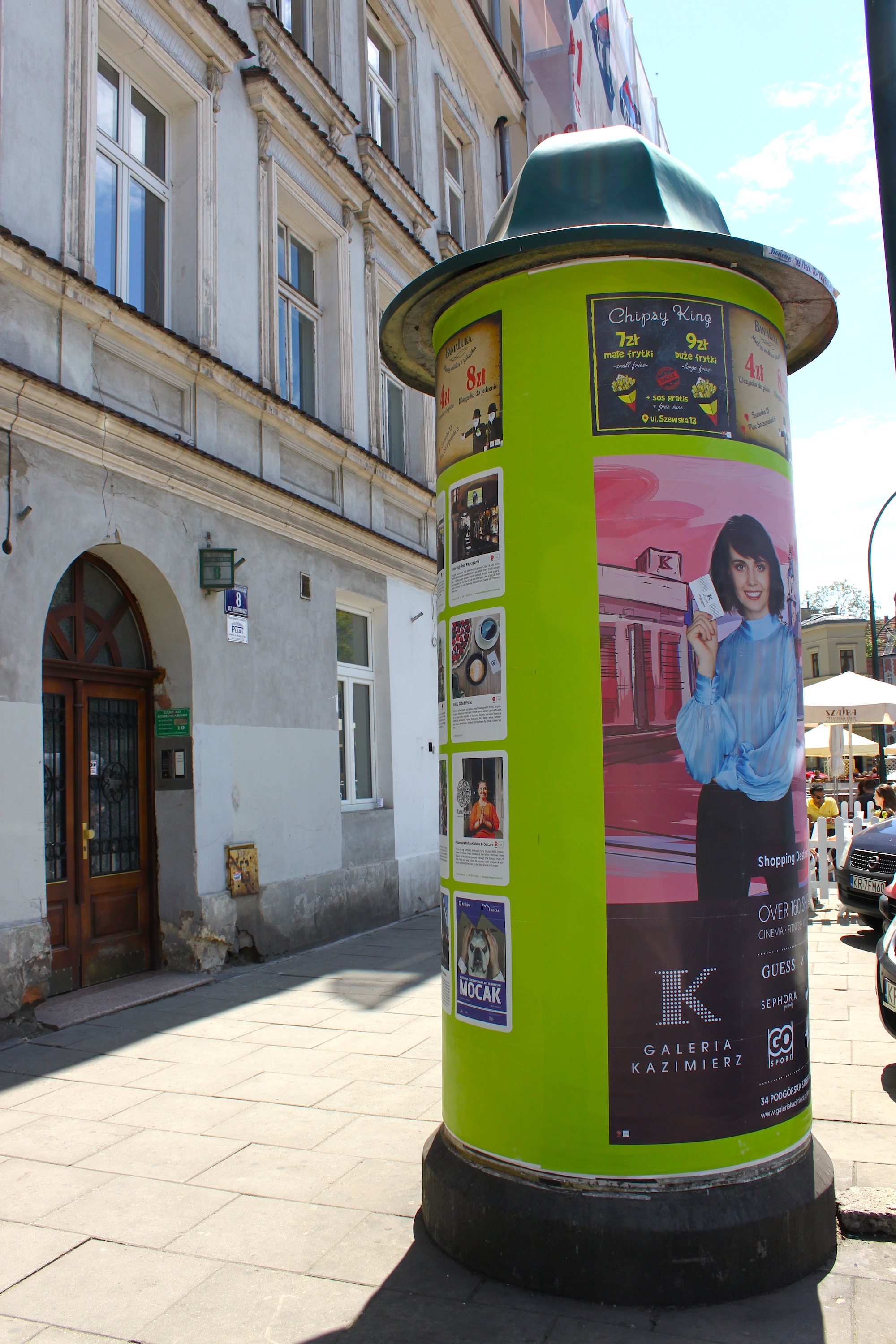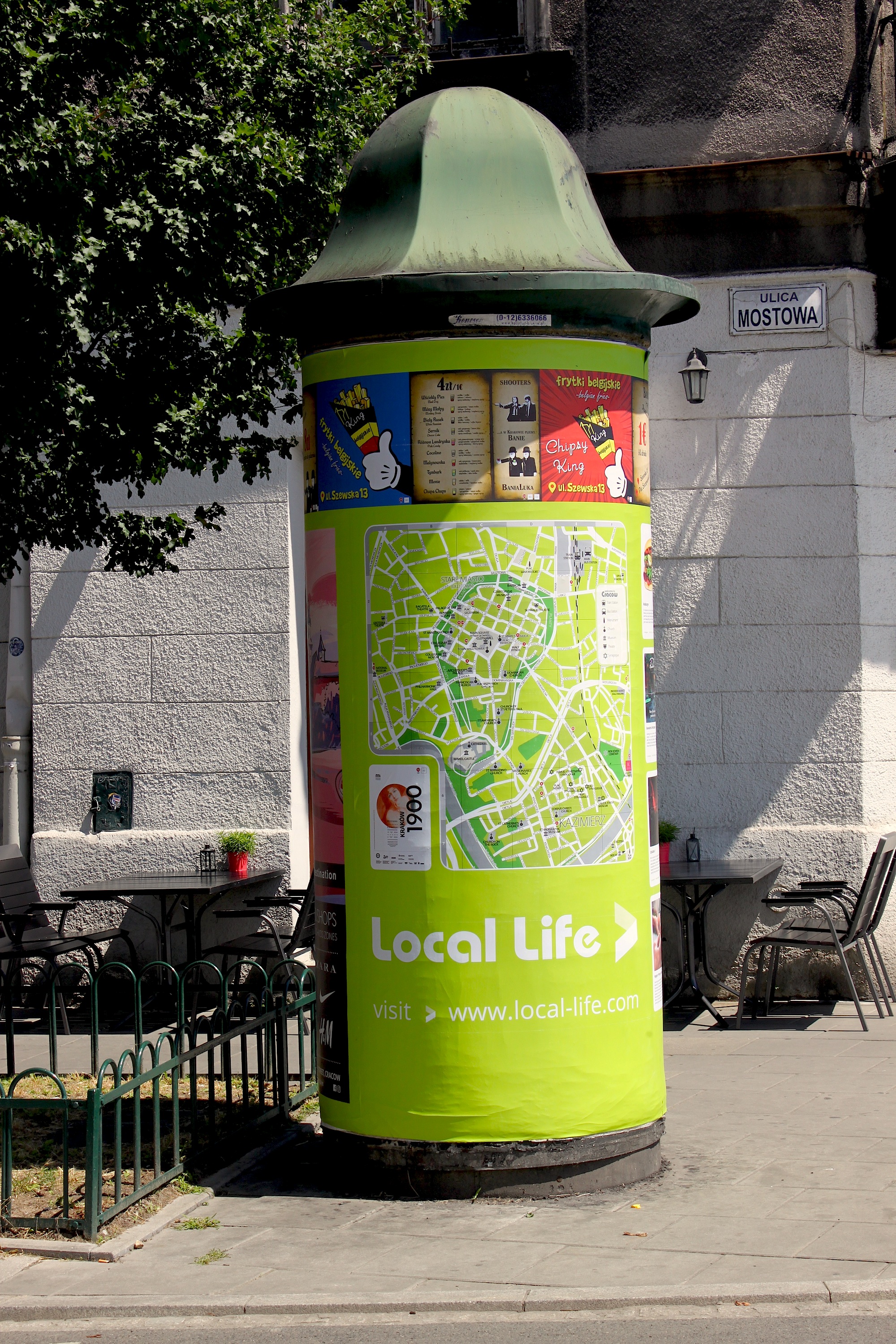 On the left is Jeramiasz having a nap in Plac Wolnica (not our best team member but he's a sweetheart when he's awake) and Kasia on the right sunbathing by the river on Ul. Mostowa (we told her to wear sunscreen but she doesn't listen).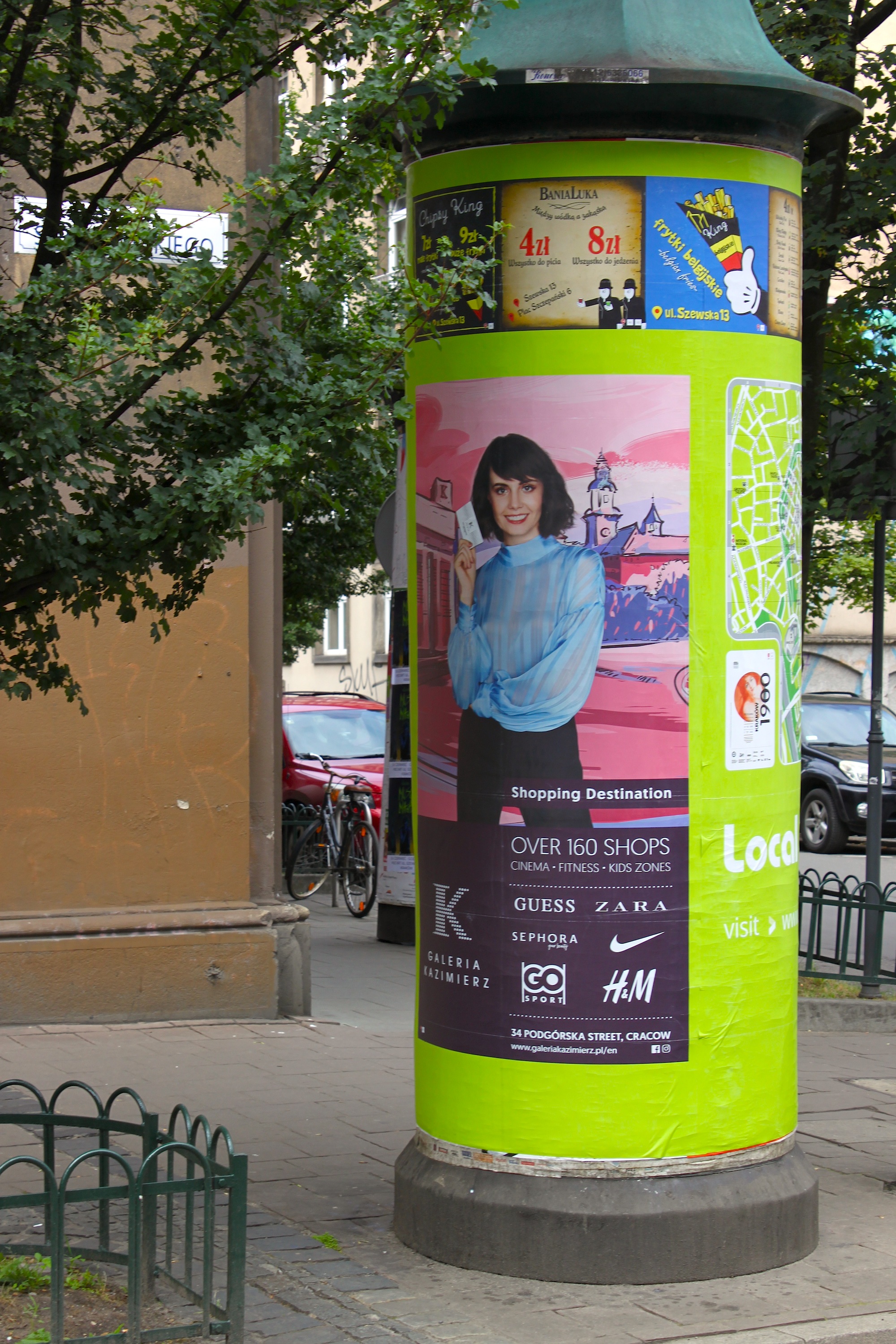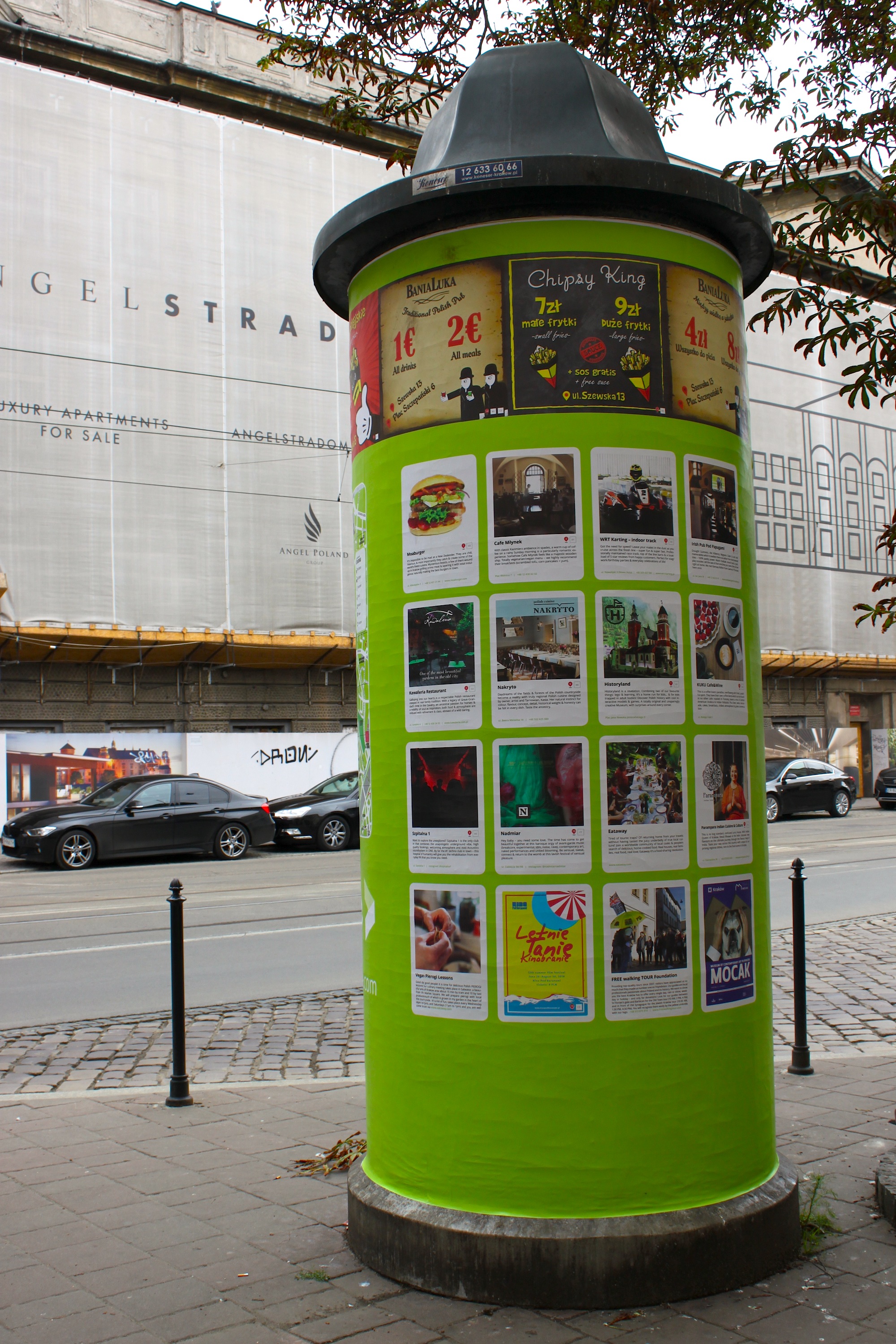 Left - Michał is a bit of a hippie, he likes to hug trees and gives really great advice on where to eat when you have the munchies. Right - Bogusław hangs out on Ul. Stradom and although he can be grumpy sometimes, (he lost his wife to roadworks recently), he is great with children and absolutely loves dogs (even when they wee on him).
---
Would you like to advertise your cafe, restaurant, festival, exhibition etc. with our Local-Life Save-The-Słupy campaign?
Why not spread the word about your place or event in the same way that local Cracovians have been doing for hundreds of years. Let these experienced poster pillars do the talking as they inform thousands of passers-by about your amazing business, every single day.

Contact us: kasia.zawada@local-life.com
Comments