Rozstaje Festival of Traditional Music
The Rozstaje ("Crossroads") Festival has been filling Cracovian ears with traditional music since 1999. While in the first years of the festival the main focus was music, particularly ethno-folk music from the Malopolska region, today the festival has expanded to include film screenings, workshops, as well as a variety of concerts by local and international acts taking place over three days.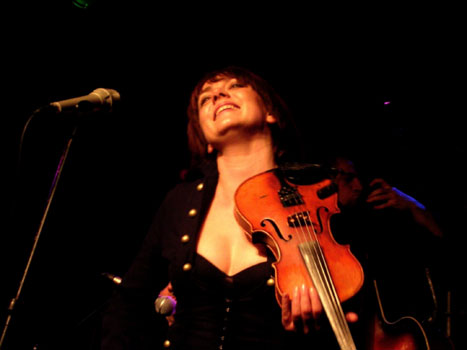 The main focus of the festival remains the culture of the Carpathian and sub-Carpathian peoples who, though living only a few hundred kilometres away, have often been separated by almost impassable barriers, and who have developed their own various cultures represented by numerous ethnic groups from the area, such as Poles, Moravians, Hungarians, Ukranians, Romanians, Jews, and Romanies. The most characteristic aspect of the Rozstaje Festival is the mix of the traditional with the modern, avant-garde approach. Though rooted in tradition, the performances are often very experimental, mixing in elements of jazz, classical, and even rock music with traditional folk styles.
Comments
Dear sir/madam, I am from Nepal i am very much interested in your festival so that i want to participate with our folk musical group in your next festival please kindly accept my request and give best opportunity thank you. I am waiting for your kind and positive response soon possible. Best Regards, Ashmita Neupane Nepal
Reply