Where To Go For a Picnic In Krakow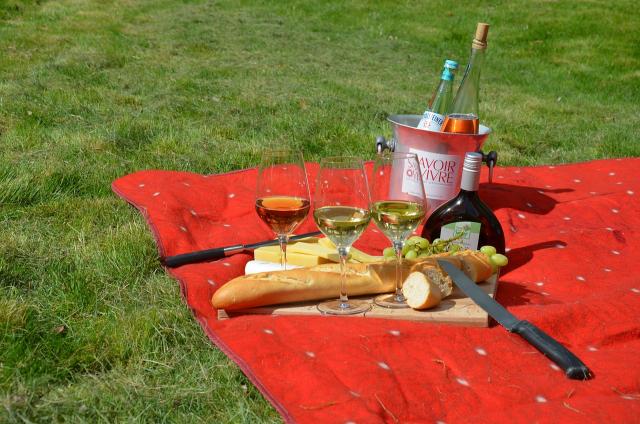 Where in Krakow can you go to enjoy your weekend, to relax and walk to clear your head of your work or studies? In fact, there are plenty of places to visit. Of course, there are a few classic sites such as Zakrzówek quarry and Wisla boulevards. But if you don't feel like pressing through the crowds, but still would like to enjoy peace and greenery, we recommend a few other places.
First of them is Nad Białuchą, a beautiful park in Prądnik Biały. You can get there by car or by bus, but also by bike, starting from Plac Matejki, through Nowy Kleparz and ul. Prądnicka. This is a splendid place for families with children. By the river Białucha, you can catch lots of sunlight, or relax in the park, full of majestic linden trees. There is also the Dworek Białoprądnicki, a historic manor and an important place on the cultural map of Krakow.
The oldest and most well-known park in Krakow is Park Jordana, a vast recreation area located near to the Błonia. Even though the park is located close to the street, the noise of cars won't affect you. The park provides toilets and a café, as well as basketball, volleyball and football pitches and playgrounds. There is even a pond, where you can boat in the summer. From April to October, the park is open from 6 am till 10 pm. In the season, Park Jordana attracts many visitors, and this may be considered as a drawback.
The closest Krakow has to offer in terms of a city woods is Las Wolski. There, you can walk wrapped in a refreshing scent of the trees, or visit the zoo, or the Benedictine monastery. In the woods intersect different pathways, leading e.g. to the Kościuszko and Piłudski mounds. If you are looking for an active, all-day leisure destination, Las Wolski definitely is the go-to place.
If you want to spend your vacation in the centre of Krakow, and still in the green, we recommend the Błonia. Located near al. Mickiewicza, this huge triangular meadow offers a place to relax, picnic and sunbathe. It is wrapped in a very long, paved bike lane, also perfect for rollerblades. One disadvantage are the occasional dog droppings, so be careful where you put your blanket.
This is but a short list of what Krakow has to offer in terms of urban recreation. Go ahead and explore some more, and let us know if you find a nice spot. After all, it's springtime!
Comments
Tyniec area is a perfect place for picnic. You can leave your car by the Tyniec monastery and just wander around or go to Piekary - opposite site and leave your car and go to a picnic with a view to Tyniec monastery. Dwor Tomaszowice is also open for visitors, you can dine there, but if you want to organise your own picnic, you should find a place nearby. It's close to Jura Krakowsko - Czestochowska. Go to Pieskowa Skala - the castle is finally open after renovation and you can leave your car or bike close to the castle and just go for a picnic under the castle. There are so many places in Krakow to go for a picnic! :)
Reply