A Place to Skate
Krakow is certainly not lacking entertainment options in the city centre, but while those who like to go to the cinema or theatre, or watch a football match can find plenty of places to go without leaving the Old Town, those with a more active hobby such as skating will find themselves left behind.
At the moment, there are two proper skateparks in Krakow, both out in the suburbs at the edge of the city. The first one, in the Widok neightbourhood, is located at the park on ul. Zarzecze, and features a half-pipe. The second, larger skatepark is located on ul. Wyslouchow in the Kurdwanow neighbourhood, and has several large ramps and pipes.
However, what's really missing is a proper park in the centre of the city, perhaps in one of Krakow's numerous central parks, or even at the Blonia Commons. An indoor park would be ideal for the long Polish winters as well. If you agree, please feel free to leave a comment below, and hopefully with enough support we could get Krakow a proper skatepark!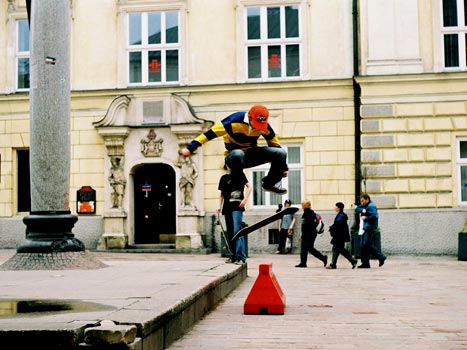 Above: If Krakow had a proper skatepark, perhaps St. Mary Magdalene Square would be more open for tourists.
Comments