The Mighty Philharmonic Hall
Cracow has had a proud history of classical music, with a symphonic orchestra playing concerts in the city from as early as 1909 until the outbreak of World War II. During the war, the General Government Philharmonic was composed of Polish musicians and conducted by Germans, and the orchestra even became known as one of the best in Europe, as well as being a haven for musicians who could otherwise have faced concentration camps and death. After the war, the Cracow Philharmonic was established in February 1945 as the first one in Poland, and used their current building, a former Catholic House built in 1931 at ul. Zwierzyniecka 1, as the philharmonic hall from that time. It received its patronship in 1962, changing its formal name to the Karol Szymanowski Philharmonic.

Today, the philharmonic's season lasts from mid-September until mid-June, with concerts being performed several times a month. In addition, the hall itself hosts frequent performances by visiting orchestras and music groups, as well as a load of special events throughout the year. Be sure to frequently check out events calendar for the latest concert listings.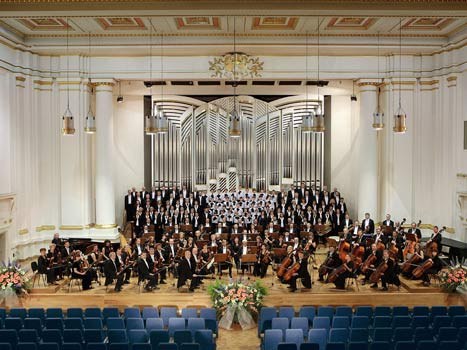 Comments