Krakow's 10 Best New Year's Eve Parties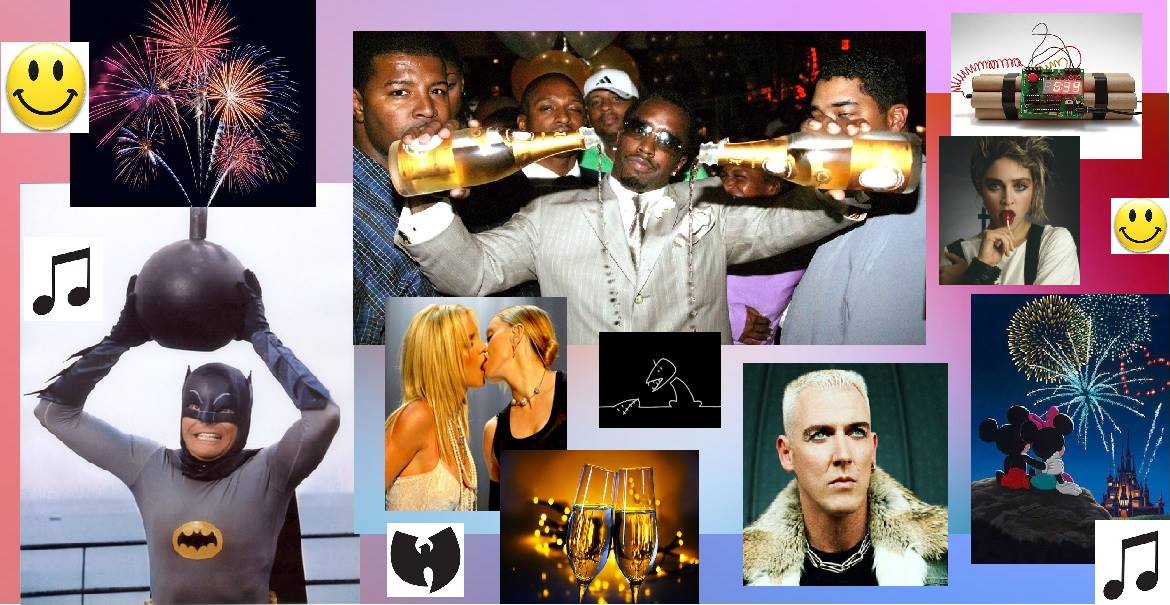 New Years Eve (Or 'Sylwester' in Polish) can be a night of laughs, tears, living in the moment, reminiscences, dreams of the future, taking stock and planning… but most importantly of all it can night of debaucherous fun. However, with the fear of missing out dictating our indecision, inflating our anxieties and clouding our judgement; where do we go to make those advertised sensational memories instead of sitting in the corner alone and feeling sorry for ourselves? Well, there's obviously a lot of psychological points to address here, but instead of counselling you on self-worth we are just going to tell you where the party's at.
Krakow is one of the hottest celebration stations in Europe and with elaborate parties going off in every pub, club and restaurant in town, and some needing to be prebooked, it is gonna be crazy and difficult for you to navigate it without some help from some sexy and cool geniuses (that's us). That's why we're listing our favourite picks for making the most of midnight and dancing your way into next year with a KRKNYE
Read on as we relieve those who grieve for New Year's Eve by weaving a reprieve of well-conceived parties that you'll never want to leave!
---

Main Square
We've gotta start with the giant party everyone's invited to - the official City of Krakow celebrations. A huge plus for those with little 'uns is the family-friendly atmosphere - there will be people of all ages in attendance and the bouncers surrounding the area will be checking to make sure there's no alcohol finding it's way inside.
Each year, the spectacular backdrop of Europe's largest medieval market square plays host to some of the biggest names on the Polish music scene (Line up: Quebonafide, Otsochodzi, Bokka, Kamp! & Flirtini), a spectacular fireworks display, wooden huts full of warm traditional food, mulled wine/beer.. and a veritable ocean of joyful humans, gathered together to welcome the New Year in grand style. Join the excitement among thousands of new friends as one of the biggest parties of the year takes over Rynek Główny.
Ticket Info: FREE


---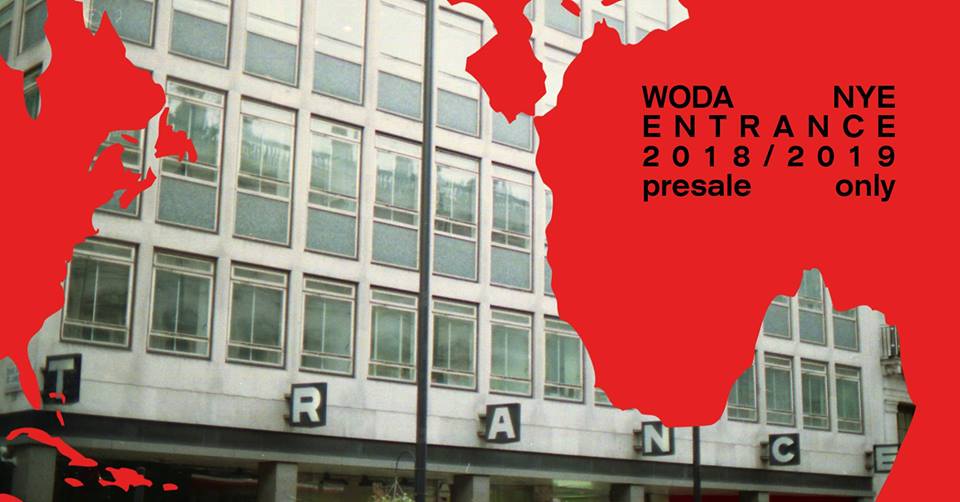 Much like the combination of Danny Devito & Arnold Schwarzenegger in 'Twins' – it may be small but it sure packs a punch. Down a sneaky alleyway and a rambling staircase on Florianska, you will be welcomed as an immediate family into this tiny club full of big love. The atmosphere is friendly, fun, full of energy and the mezzanine above the dancefloor is the perfect place to curl up at 4 am and swim through the ocean of beats while the dancers & the bass send vibrations through your treehouse like one of those coin-operated motel beds in 80's American films.
Swieta Krowa has dedicated this special evening to a 'family friendly style euphoric trance acid house rave' (no, we will not elaborate) in collaboration with WODA, so, if that sounds like your bag then get on it. On the decks are Shatterkunst aka Massive Mike, Kuba Château, DJ SZy, plus our favourite - Dj Zerowaste & DJ Pieścidełko (of Nadmiar fame).
Ticket info: TBA
Facebook Event: https://www.facebook.com/events/551632155307837/


---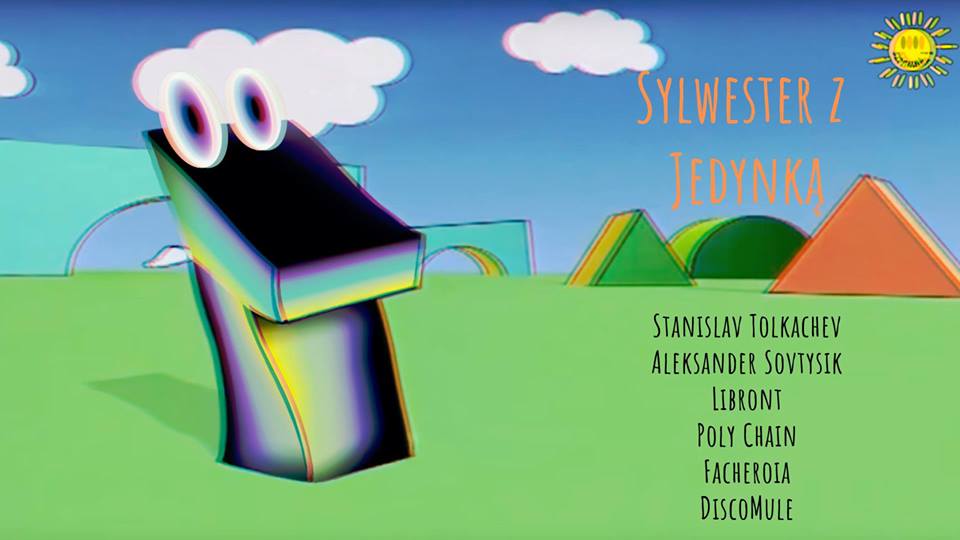 One of the best places in Krakow to have a dance, conclusively respected, Szpitalna attracts fabulous local & international DJ's on a daily basis. We have high hopes for a phenomenal New Years throw down set in this iconic grotto.
If you wanna dance your way into 2019 with a bunch of people who truly care about the music then this is the NYE party for you. Underground tunes, chips & snacks and a 90's climate across 2 unique scenes: the big room hosts the techno family with Stanislav Tolkachev, Alexander Sovtysik & Libront on the decks; the small room will be home to light dance music with Poly Chain, Facheroia & DiscoMule.

Ticket Info:
1st pool 50 zł limited amount, sales open till 19.12, 2nd pool 80 zł limited amount, sales open till 30.12, 3rd pool and on the day of the event at the door 100 zł
Ticket includes: A glass of sparkling wine, snacks inspired by the 90s
Reservations: 1) Going App:https://bit.ly/2QEBF53 2) Every day at the club from 4 pm 3) at the day of the event on the door
Facebook Event: https://www.facebook.com/events/1972604689500884/


---

If all this partying sounds great for someone exactly NOT like you then perhaps we fine purveyors of NYE nights can offer you a warm & cosy evening of film in an old palace instead? Good ol' Kino Pod Baranami have got your back from 9 pm onwards with screenings of 3 fabulous new films (pre-premiere!), quizzes and prizes, cold and warm snacks and even a glass of sparkling to toast at midnight.
Film Program: Green Book, dir. Peter Farrelly, USA 2018, 133' (in English with Polish subtitles). Beautiful Boy
dir. Felix van Groeningen, USA 2018, 121' (in English with Polish subtitles) and Córka Trenera (A Coach's Daughter)
dir. Łukasz Grzegorzek, Polska 2018, 93' (in Polish with English subtitles)

Ticket Info: presale, till Dec 26: 99zl, after Dec 27: 119zl. Tickets available at Cinema's cash desk and online: http://bit.ly/2rFVVoV
Facebook Event: https://www.facebook.com/events/346975072549401/


---

Yet another legendary Krakow club, Piekny Pies is surprisingly one of the few popular places who are keeping it bezpłatne - that means FREE for NYE. There's absolutely no entry fee but you can still reserve a table.
Piekny Pies has a long history of badass concerts and late night party time, so we know they will for sure put on a bangin' New Years Eve. Their resident DJ, DJ Superman will be on the decks to take you up, up and away. Hit up the dancefloor or cosy up in a comfy booth, there will be a fantastic vibe which you definitely won't regret soaking your first few hours of 2019 in.
Ticket Info: FREE ENTRY
Reservations: https://www.facebook.com/events/463757867483275/


---

Podgorze's hidden brick fortress has been home to so many off the wall parties and "Dubwester 2k18" is gonna have those walls pure vibrating! This independent, for-the-people community action centre/mosh & rave cave is highly respected among in-the-know locals as a real beating heart for family activism, underground art & music movements and a whole lotta late night fun.
For the dive into 2019 they have planned an explosion of well known & well loved Roots/Dub/Steppa music with a plus "low-frequency massage" from Dubtwice Hi-Fi. In terms of food & refreshments, you can look forward to home bottled yerba mate from 'Teski & Ada' plus vegan and vegetarian food and desserts.
Ticket Info: Only 30zl Entry!
Facebook Event: https://www.facebook.com/events/351248068996012/
---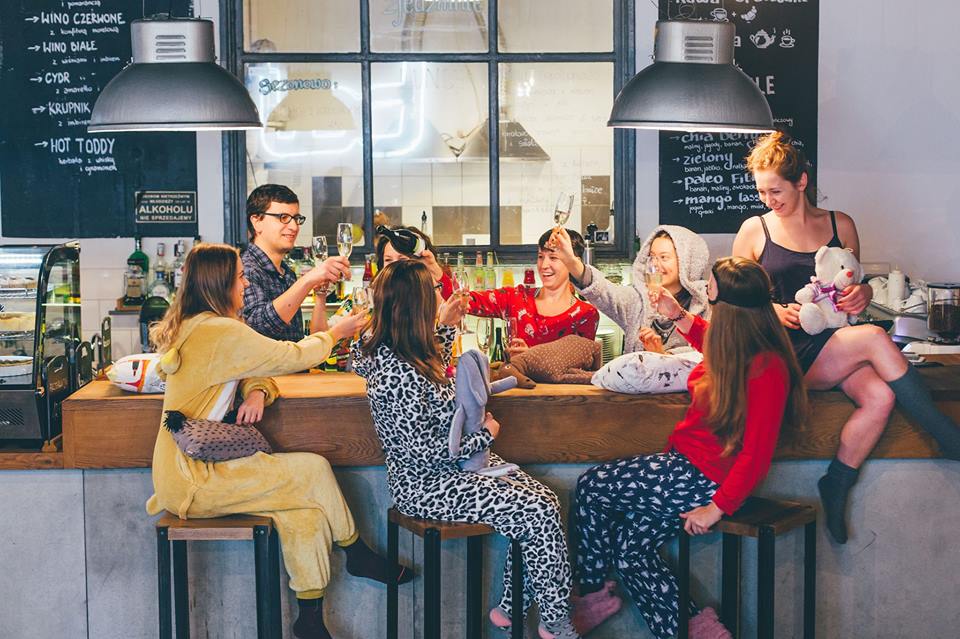 A true Zabłocie institution - to the party people of Podgorze, BAL and Warsztat are the only NYE destinations that matter. The best part about BAL's celebratory plans is that they want you to be comfy as a hibernating bear when midight rolls around and if that's not true love, I don't know what is. Forget sky-high heels on the icy cobbled streets, no need for bowties or stiff collars - BAL's NYE theme is pyjama party and they're gonna spend the evening snuggled up in slippers, nightcaps, bathrobes, dressing gowns, sweatshirts and whatever else is cosy.

Ticket Info: 120zł per person we guarantee:
* all-night buffet with cold appetizers (tartes, herrings, canapes and more...), three warm courses and our absolutely delicious sweets!
* two drinks to start and a nice glass of bubbly at midnight!
* music and dancing til dawn!
Reservations: balnazablociu@gmail.com, or tel. 794 909 336 or via facebook.
Facebook Event: https://www.facebook.com/events/2241013482781152/


---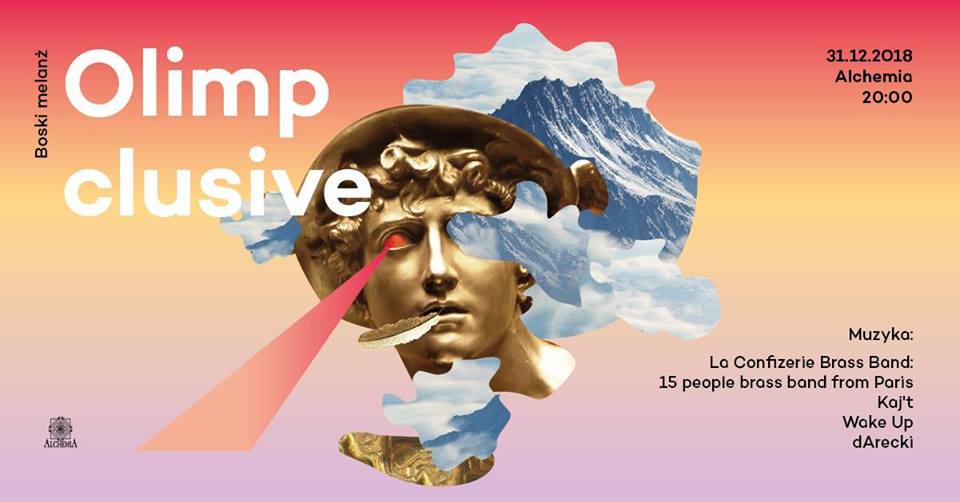 We're just going to quote Alchemia's own description of their evening because it's already perfect:
"Oh great goddess, sing thee of a glorious feast
That brought toghether
Gods of Revelries
Demons of Love

Drunk with ambrosia and wine, among the singing nymphs and fluttering birds, they came down to the depths of Hades
And there, washed by the waters of the river Styx, they fell into oblivion and their souls became entwined in dance and extasy

And the music was like song of every nation, the sound of every trumpet and the calling of every creature
Combined in one harmounious melody
That speaks of great beauty, of the desires of all human hearts, of the celebration of passing time

The 14 trumpets: La Confizerie Brass Band from Paris, Harps, lutes and drums: DJ Kaj't, DJ Wake Up, DJ d'Arecki, High Priests: Alchemia Crew"

Ticket Info: available in-house at Alchemia and online: www.alchemia.com.pl
1st batch: 60 PLN, 2nd: 80 PLN, 3rd: 100 PLN
Facebook Event: https://www.facebook.com/events/1814345928692337/
---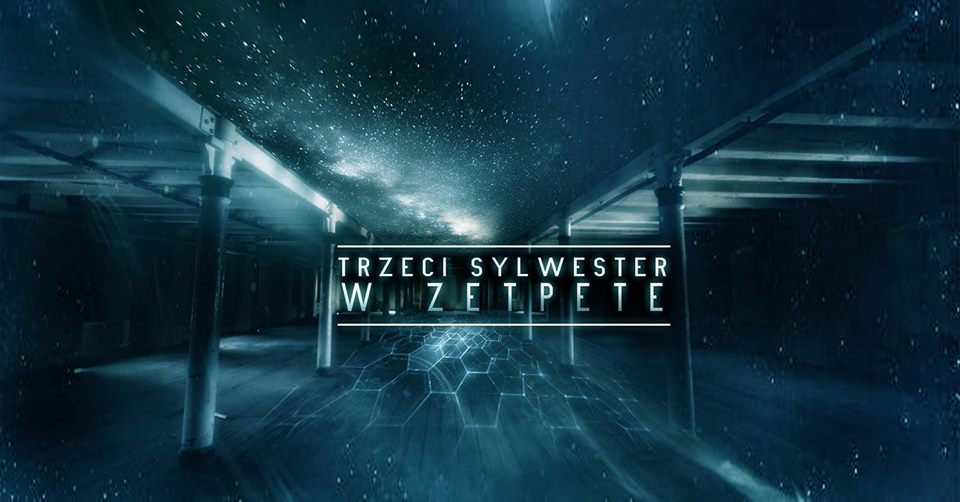 The grounds of Krakow's now extinct tobacco factory have been renovated into an eclectic mecca of food, art & culture named Tytano. Hidden away in one of the old brick storehouses is Zet Pe Te, an eerie chamber of dub, psychedelia, stoner rock, jungle, techno, hardcore & everything else. It's garnered itself an excellent reputation with local danceficianados and if they were here, they would tell you that Zet Pe Te is a pretty safe bet for a solid groove sesh.
Keep an eye on the facebook even for an update with more info about their plans.
Ticket Info:
https://ekobilet.pl/zetpete // 1st Pool: 50zl
Facebook Event: https://www.facebook.com/events/197436321166935/


---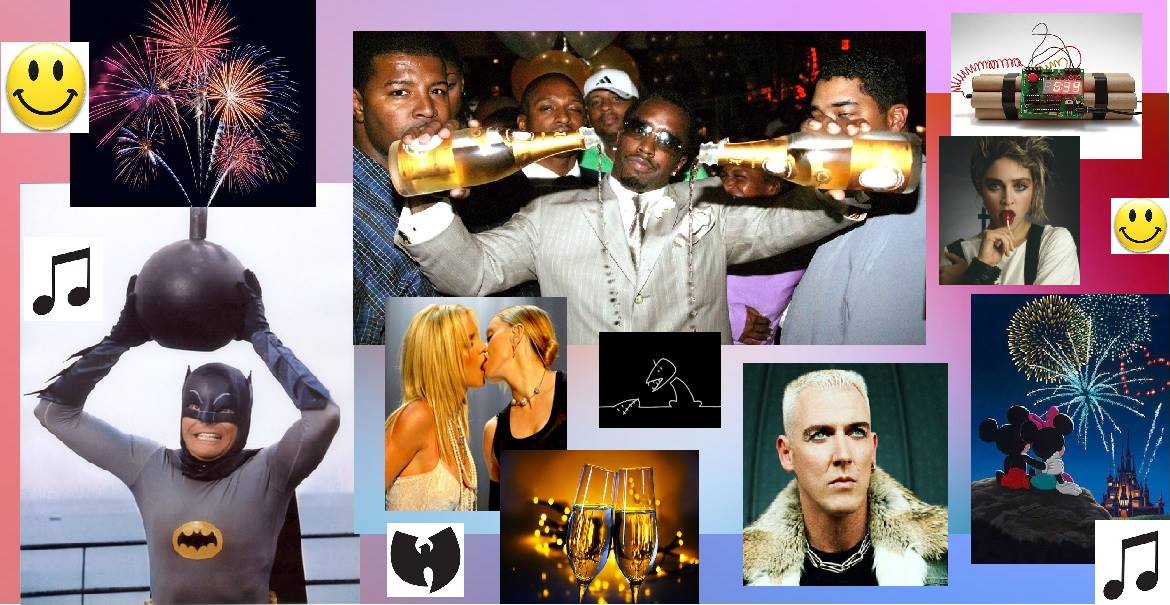 Bomba will have completely free entry and this is what they have to say about their bomb New Years Party:
"Kasia was holding her mane tight, but the lion was running faster and faster. A herd of young wolves ran to his right, and Eminem on the left, a giraffe. They ran into a cloud of coloured smoke. Lightning flashed one by one and the purple rain fell horizontally. Kasia let out a loud, unspoken scream. She never felt so free before! The lion accelerated, just above their heads flying a huge holographic eagle woven from the purest brocade.
The batman sat on an eagle and clapped. Kasia opened her eyes wide and what was her surprise when it turned out that she was dancing ... She dances in the middle of the dance floor in Bomb, next to people and even more people, sweaty breasts, smiling lips, balloons, lasers, soap bubbles and a screen on which Britney Spears pretends to be a flight attendant. Kasia danced faster and faster passing from one year to the next. And next to Kasia TY. You dance with even more commitment. After all, you've never had a better time and it is THE BEST SYLVESTER in your life. Whoever you are - Men, Women, Meerkats or Moms - you just know that this is IT. The entire night of the most incredible video clips are the same ultra bars! Bomb Sylvester! Final salvation!"
Ticket Info: FREE
Facebook Event: https://www.facebook.com/events/328910297930671/
Comments