Legendary Flavours at Bistro Beta // Review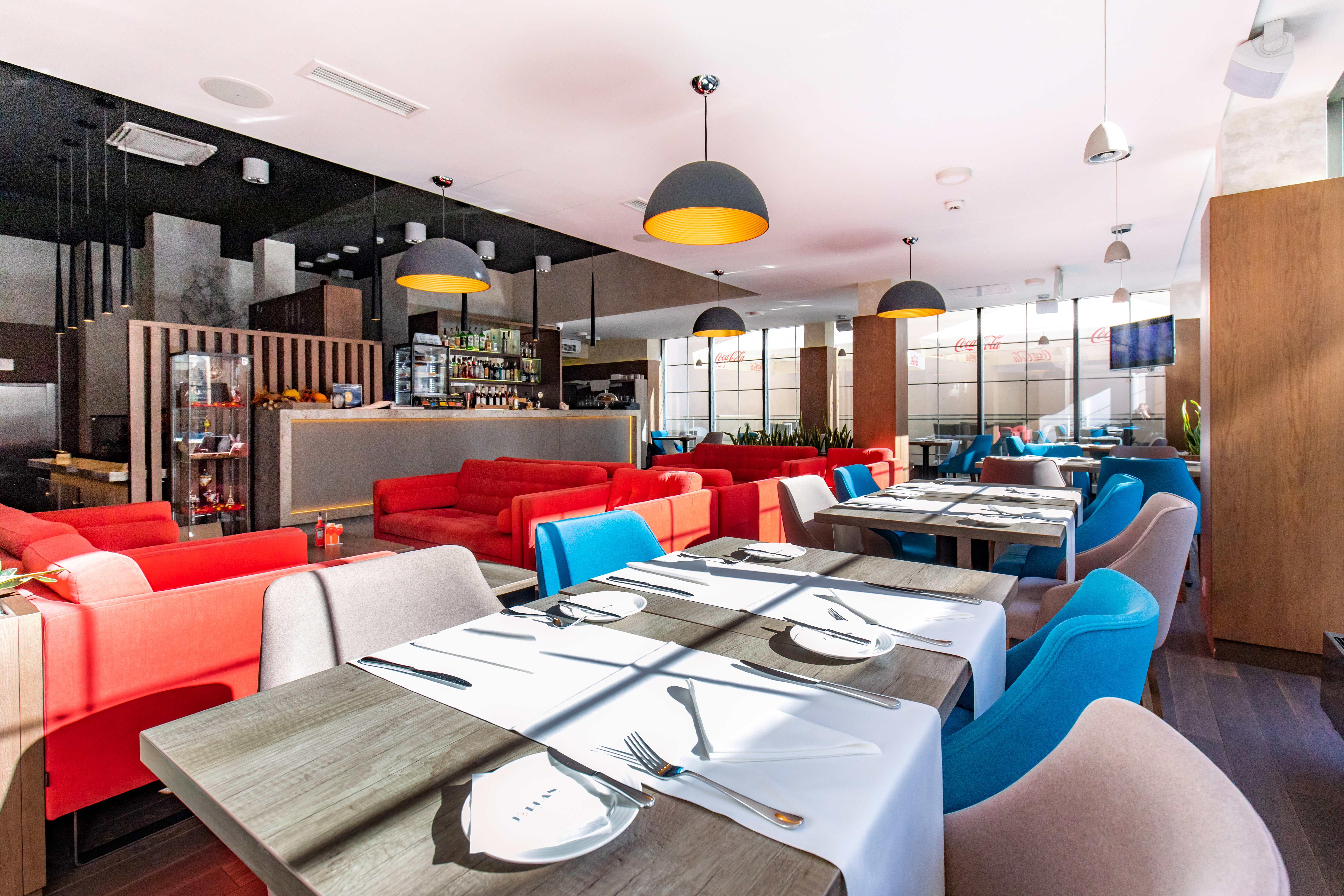 Although the restaurant industry of Krakow is growing at an exponential rate, the kicker is that mediocrity seems to be blossoming within. It's inevitable that in a city adding so many new restaurants, cafes and bars so quickly; a large number of these places will range in quality from unimpressive to just downright bad. Time will sieve the gold nuggets from the wet pebbles, nevertheless, we can't help but moderate our hopes when testing out a new place.
After years of generally disappointed panning; we bite down and discover that Hotel Legend's Bistro Beta is real gold.
Piotr, our server, has an easy energy. We feel immediately comfortable under his charming and gregarious care, in itself a rare and surprising element. As it is clear he has a thorough understanding of menu & ingredients, we take his suggestions and order the Octopus, Chilli & Coriander Pasta along with the Pan Fried Sea Bass. From the strong wine list (great choices for by the glass or carafe, far too often overlooked) we select a Pinot Grigio, of which Piotr offers us a taste beforehand - a crisp, deep lagoon.
We survey the surroundings while awaiting our meal - chic monochromatic modern lines and wooden inlay are set off by pops of colour under soft, geometric mood lighting. Atop our crisp linen table setting a vase of orchids, pale pink & white, add a delicate touch to the industrial feel.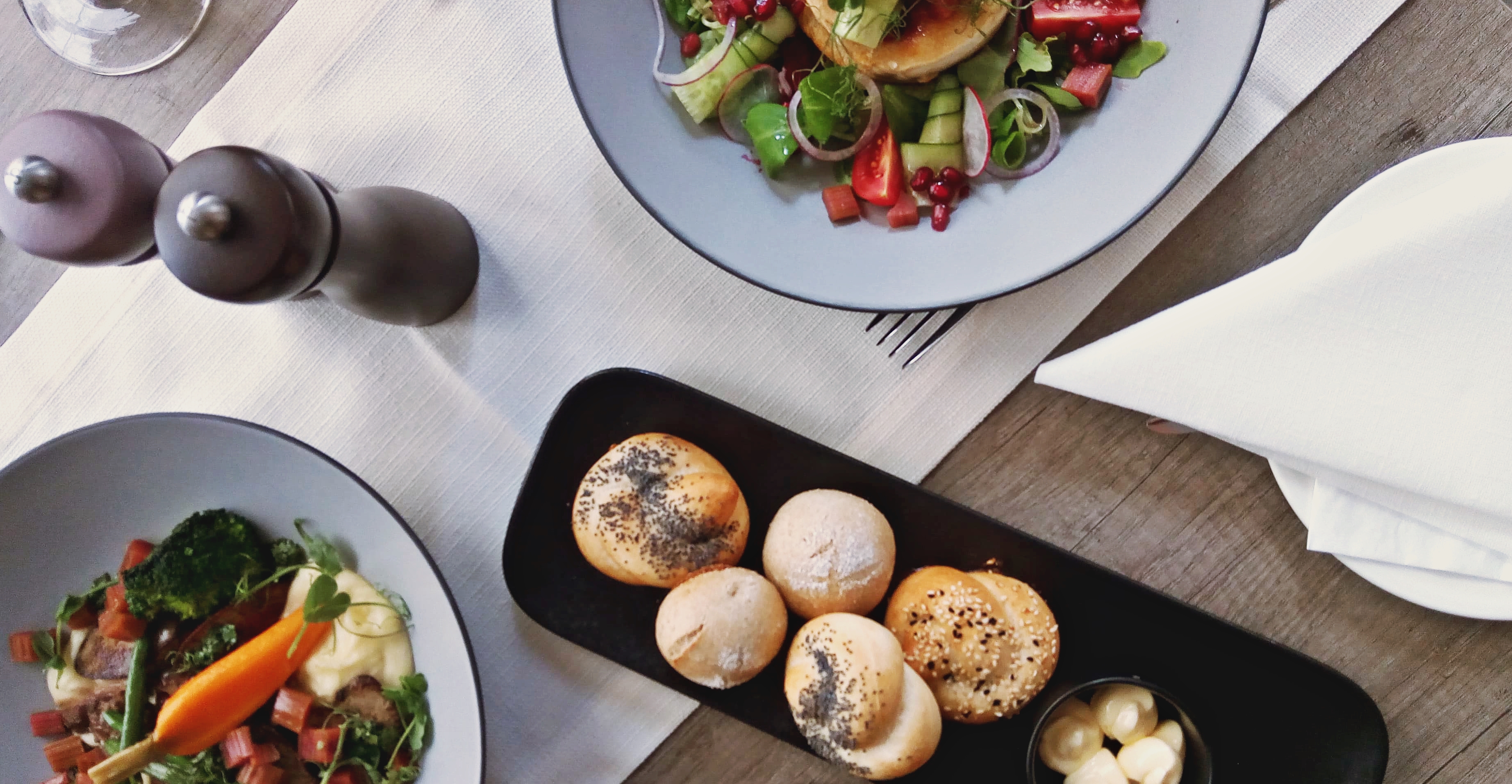 The Appetizer
With perfect timing (not too fast, not too slow), Piotr returns to our table bearing a complimentary chef's appetizer. Who doesn't love it when they do this? Another small yet precious detail adds to the totality of our experience. These little details will be what ultimately creates the dazzling and full impression we have been left with since our evening at Bistro Beta. We are presented with a paper-thin, shaved sliver of chicken breast atop a smear of mustard infused cream cheese. Mysterious and subtle flavours, moving, evolving, slight sourness, worthy of savouring. Served alongside house-baked mini bread rolls, perfectly crisp on the outside, each in an individual style. Once more we come across that touch of extra care, kneaded into what could have been the common 'bread basket'. Beautifully presented on a matte porcelain oblong plate, this appetiser has been elevated from simple pre-meal staple to setting the tone for an experience.
There are far too many restaurants with great potential who remain mediocre due exactly to this lack of artistry and love. As in a relationship, it's not about more time or more money spent - it's about actually caring from your soul, noticing, listening, cultivating. The little things. Bistro Beta makes for a fabulous husband.
The Mains
Octopus Pasta - Physically, this dish is seductive. A base of thick (and I mean that in the sexy modern way) homemade, herb embedded, tagliatelle winds elegantly with colour bursts of chilli, coriander, cherry tomatoes, jaunty bean sprouts - succulent medallions of violet, soft pink octopus are embraced by the soft curves of the perfectly al dente ribbons of pasta. These steamy, tender and hypnotic jewels burst divinely in your mouth. The quality of these ingredients is clearly magnificent and the chef must be in love. Plates served piping hot. Perfection.
Sea Bass - These pan-fried and perfectly crisp slices have been prepared in a style similar to tempura but with a more involved batter, and are served alongside a single super juicy, rather charming baby carrot, classic baked potatoes with the skin - simple but done with clear understanding & connection with the carefully balanced, top-notch ingredients.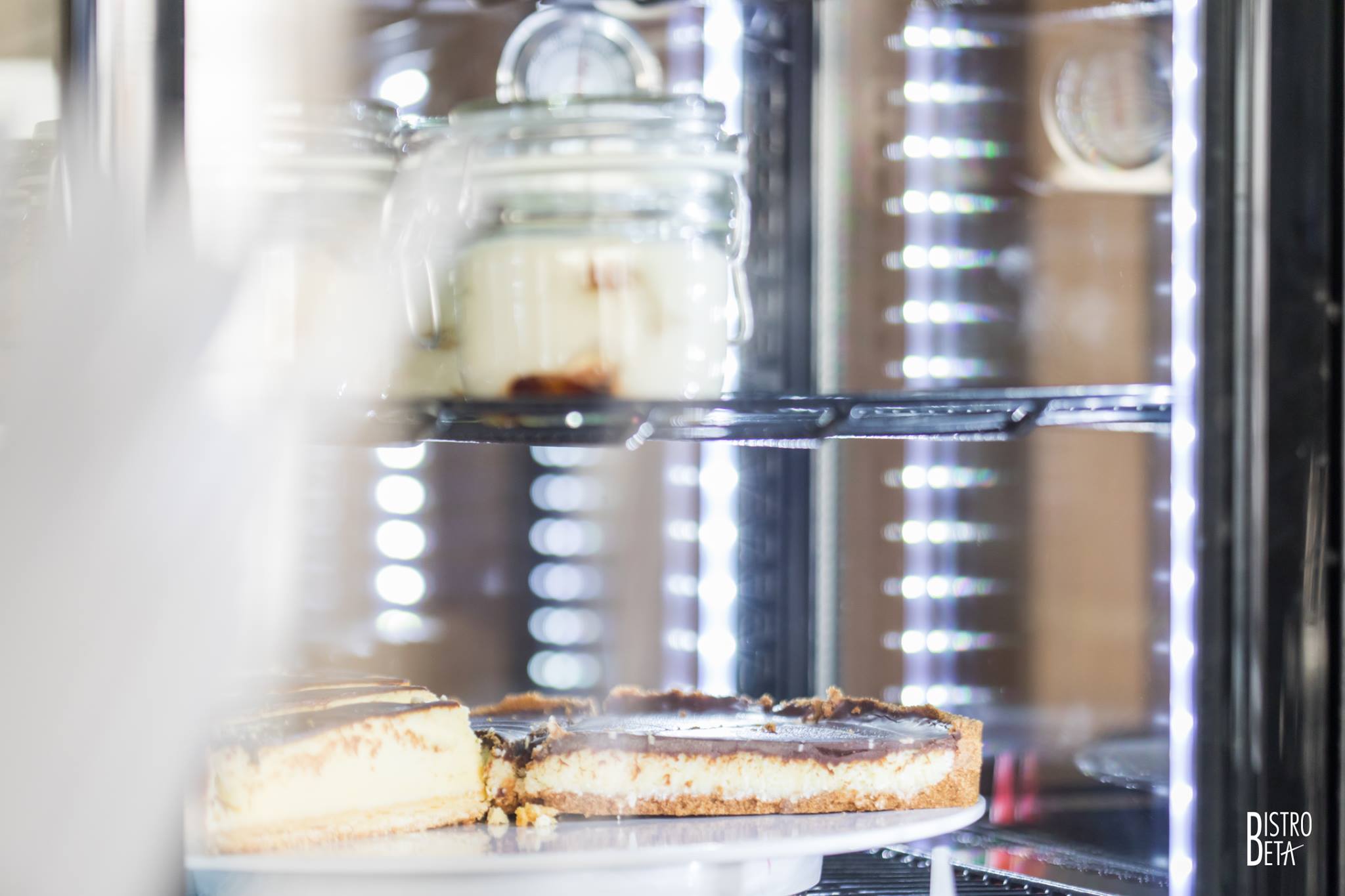 The Dessert
Coconut & chocolate tart - It tastes like childhood memories. Sublimely chewy, thick main layer of compacted coconut which manages to avoid being anywhere near dry. Chocolate layer on top is perfectly soft rather than crisp, which unexpectedly compliments the creamy texture of the tart. Standard raspberry cooli decorates the plate beneath strategically placed blueberries.
Rhubarb Cheesecake - Much more delicate than the standard, but made in the traditional Polish way whilst giving a nod to the New York style (finds the ideal balance between?). Almost meringue. Coffee - delicious - not too bitter, no need for sugar or milk. Beans perfectly smooth all by themselves.
---
So, that's our experience. We understand if you didn't get to the end of this review because reading it just made you too hungry. Writing about this meal has made us hungry too, so, I think we will have to end it here... and go back to Bistro Beta.
Comments