Where to eat in Krakow? New arrivals in spring!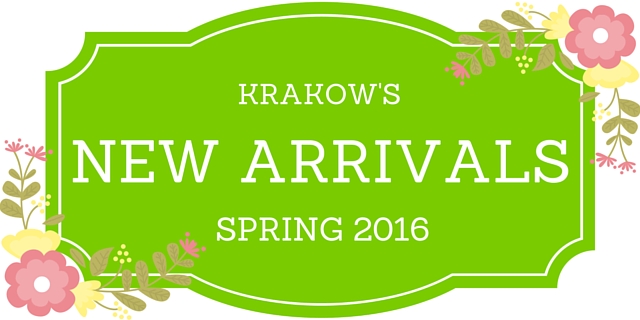 It's official – the spring has come. If you spent the winter wrapped in a blanket like a human burrito, it's high time to get out of the cave! Wake up your taste buds and get prepared for the feast, as Krakow is blossoming with some new venues that will make you appreciate spring even more than usual.
Imagine yourself sitting relaxed on a deck chair, sipping lemonade and having fun, like in a scene taken straight out from a summer festival. The newly opened Bezogródek was created in the spirit of such a divine chill out. It's a brand new food truck park in Krakow, located near Blonia Fields – green lungs of the city. It is different from Skwer Judah in Kazimierz district first of all, because it hardly reminds the concrete pitch. The idea was simple: it needs to be green, beautiful and picnic-like. There, you will find the famous Belgian Fries, Bike Cafe, Jadlo na Kolkach and Zapieksownia, serving typical zapiekanka toasts. Ultimately, the park will accommodate ten food trucks and a huge outdoor grill area. Pop in for a quick snack or refreshing drink while rollerblading or running along the Blonia. However, if you decide to visit Skwer Judah instead, check out Zacna Ryba, a new food truck serving smoked, grilled and fried fish from local vendors. Craving for healthier alternative for fish and chips? It's a matter of time when you will change the fries for their grilled veggies.
Ul. Starowislna, which is a passageway between the centre and Kazimierz district was famous mainly for old-school shoe, jewellery and second-hand shops. Now the time has come for MO-JA Cafe to start a new chapter in the history of the street. When it comes to drinks, MO-JA boasts delicious coffee, tea, herbal infusions and smoothies, with plant milk instead of regular at no extra charge. Breakfasts are served all day long, lunch sets change on a daily basis. Honestly, Krakow lacked an eat-out with such a wide offer dedicated to vegetarians, vegans and people following gluten-free diet. The crew of MO-JA grow plants which improve indoor air quality, and in the toilet you can find a clock showing the level of carbon dioxide in the air.
Ciuri- Ciuri is another new spot on our hit list. At the corner of ul. Warszauera and ul. Kupa you will find a bright place with fresh and mouth-watering Sicilian cuisine, though the name doesn't reveal what the place is all about at first. Pasta, arancini (traditional rice balls) and aubergine a'la parmigiana as well as roasted meat and fish – apparently street food based on pure meat proteins and fresh vegetables becomes the new healthy trend and an easy way to say hello to Mediterranean cuisine. For dessert Ciuri-Ciuri offers all-natural ice cream, even with some kosher flavours are kosher.
And since we promised to describe some new venues blossoming in Krakow, we could not forget about Blossom! It's one of Krakow's top coffee venues. Each method of brewing coffee requires different skills, so coffee menu in Blossom is an effect of teamwork. The crew of five great baristas gathered to prepare an awesome list of specialties including fragrant espresso as well as chemex and syphon infusions, as well as dessert coffee drinks. The latter are based on home-made salty caramel and chocolate syrups. Mouth watering already? The food is equally yummy! Prepare your taste buds for Polish superfoods: puddings and bean chocolate cake prepared by the already famous Babette. It's a matter of time when you will also try crafted beer there, and savoury snacks are already waiting. And the icing on the cake is the place's interior, with walls patterned after adult colouring books. Actually, if you feel like colouring, grab pencil crayons available on the spot and colour the menu sheet!
As you see, Krakow's restaurant world is a living organism that follows the rhythm of nature. Some venues close so that another can be opened. It's hard to follow and understand all that happens around, so the best way is to choose what you like the most and appreciate the springtime. Remember, spring is the nature's way of saying "let's party!".
Comments