Blonia - Krakow's Green Space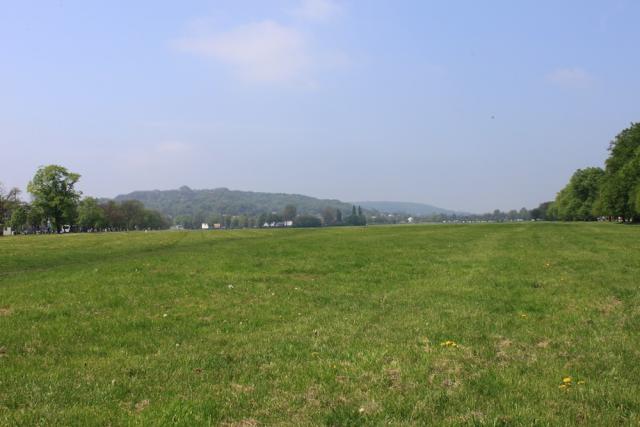 From a vast marshland around the river Rudawa, separating Krakow from the bordering villages, to a bustling meadow in the city centre. How did it came to pass? Let's have a quick look at the story behind Blonia.
When in 1162 one noblemen donated Blonia to the Norbertine monastery, allegedly as a promise of blessing from God for his pilgrimage, the area was just a swamp, a large wetland. However, after the monastery had exchanged Blonia for a tenement in the city centre, the area lost hope to become anything more than a neglected marshland for centuries to come. The Rudawa overflowed each spring and Blonia became deserted and dangerous. During the cholera epidemic, townspeople were leaving the dying men on the morass of Blonia.
Change came in the 19th century, when the city government decided to drain the swamps around Rudawa river. Afterwards, Blonia turned into a vast meadow, a spot perfect for city festivals and celebrations. At the end of the 19th century, Henryk Jordan created a recreation park next to Blonia, which was later named after his founder.
At the beginning of the 20th century, Blonia was mainly a scene of different historical celebrations. The first airplane ever seen in Krakow took off from Blonia, and the townspeople could have watched the Halley's comet from the special viewpoint.
Blonia have long since been associated with sports. First, the city authorities decided to build a horse racing track there. Later, the two most famous Krakow sports clubs - Wisla and Cracovia - were created and grew in the area of Blonia.
As a meadow, Blonia was always used as a pasture, even after the Second World War. In the 1960s, the city authorities decided to remove the cows and turn Blonia into a city park. Since then, owing to the vast area, Blonia had become a playground for many concerts and cultural events. Also the Pope John Paul II, was always meeting people in Blonia when visiting Krakow.
Nowadays, Blonia is a unique area in the city centre of Krakow. Being one of the biggest parks in Europe, it is perfect for anybody looking for a serene, green spot. It is perfect for cyclists, runners and dog owners. Also photographers love Blonia for its vast space and picturesqueness. From Blonia, you can start a long walk to Kościuszko Mound or visit Park Jordana. In winter, Blonia operates an ice rink and in the summer there is always something going on: concerts, circus visits, events for children. And if not, it is worth just to take a walk through the green meadow. Enjoy!
Comments