Krakow and Malopolska for kids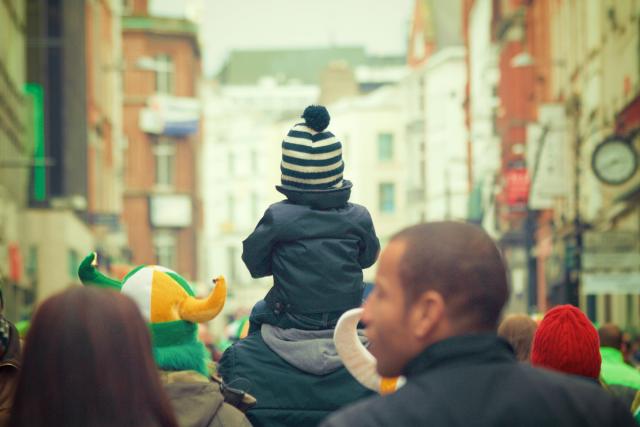 Travelling to Krakow with kids? Malopolska Voivodeship prepared a special map with all the kids attractions in our region. The guide is a practical one, too, pointing you to places where you can change your baby or enter with a stroller. Check it out!
On foot, by bike or by raft? From Szczawnica to Red Monastery in Slovakia
Diversified walk suitable for all the family. The path starts in Szczawnica, where you can rent a bike (and return it in Sromowce Niżne, at the end of the route). The route is 12 km long, not too steep and obviously car-free. On your way, you will pass a mountain hut, a playground and a restaurant. The destination of the route is the monumental Red Monastery in Slovakia. There is also a possibility to go back by raft on Dunajec river.
Meet the Indians and explore the wild in Zalasowa
A perfect proposition for a one day family trip. Indian village, Fort Wapiti in Zalasowa (90 km from Krakow, 20 km from Tarnow) is a unique place where you can experience ancient Indian traditions and culture. Only 7 km from Fort Wapiti, in Tuchow, you will find a nature trail Tuchowski Las, which will take you to wild forest ponds with little wooden bridges and information boards – a great way to explore! After that, you can visit a nature reserve, the Petrified City in Ciężkowice - an utterly mysterious place.
Gentle stroll to Mt. Maciejowa, not only for the little ones
The red trail from Rabka Zdrój to the hut on Mt. Maciejowa is 4 km long. The greater part of the track is suitable for strollers. The trail starts in Rabka train station, then the path rises gently and you will soon get to the Orkan Park (playground). The hut on Mt. Maciejowa provides hot meals and accommodation.
Ojców - caves and stunning viewpoints
The green trail is a steep path - but entirely worth taking a challenge. Suitable for preschoolers, it rewards the effort with breathtaking views at the peak of the Crown Mountain. In the summer season, you can also visit the Mroczna Cave. Down in the valley of Prądnik there is a comfortable walking and cycling path, and a restaurant.
Comments