How To Save The World By Eating Doughnuts: Eataway's Fat Thursday Doughnation Drive
There is one special day of the year when all diets are forgotten and even the biggest fans of healthy eating make an exception. What are we talking about? Fat Thursday, Of course! On this day, Eataway's brilliant chefs will be frying up thousands of doughnuts for you... but that's not all they've got up their sleeves.
The whole of Poland is waiting impatiently for Fat Thursday, or, as it's known locally — Tłusty Czwartek. On this day, we all forget about our waistlines because as legend would have it; he who does not eat a doughnut on Tłusty Czwartek will suffer bad luck... and, let's be honest, because we love eating doughnuts. But, all doughnuts are not created equal. Year after year, everybody lines up to get their hands on the very tastiest traditional Polish doughnuts (pączki); forming queues around the block at the best cukiernias (patisseries) in town. We all want them to be delicious: fluffy on the inside, crispy on the outside and full of rose marmalade. The Eataway cooks not only make the most amazing doughnuts in Krakow; they glaze these tasty treats with a big helping hand to the local community.
Were so excited that we've made a poem about it.
"It was the night before Fat Thursday,
And all through Parkowa Children's Home,
Was the smell of doughnuts frying,
and their crispy, icing-doused domes

The Eataway chefs and Parkowa kids,
They cooked with joy and mirth,
Like little elves on Christmas Eve,
Working through this night of pączki birth

Two-Thousand doughnuts did they make,
Filling boxes right out the chimney,
Every one was glazed and filled with rose,
When the sun it did rise dimly

Morning came; doughnuteers yawned,
And 'pon the door there came a rappin'
The day of Fat Thursday had finally dawned
And so did end all Krakow's napping

Oh, how the hungry people did flock,
To seek their fresh doughnuts,
Which they had ordered from Eataway,
The most delicious in town;
You would find not a frown
At Parkowa 12 on Fat Thursday"
For yet another consecutive year, this group of Eataway cooks will fry a mountain of doughnuts. These doughnuts will be sold to happy customers and all the money raised from those crispy clouds will be allocated to a noble cause. A "Doughnation Drive"! Two years ago, they supported the animal shelter in Skawina. Thanks to the funds collected from the doughnut sales, the animals in the overcrowded, underfunded shelter had enough food, medicine and bedding to survive the long cold winter. Last year, funds were collected for the Children's Home at ul. Parkowa 12 — the dough raised was used to establish a vegetable garden; now the children of this orphanage can not only observe how vegetables and fruits grow (and eat them afterwards), but can also learn for themselves the unique skills of how to cultivate a garden.
This year, all money raised from the doughnut drive will again be donated to the Children's Home on ul. Parkowa. This year's goal is to enlarge the garden and set up an orchard. On the 19th of February, on the eve of Fat Thursday, the Eataway Chefs will gather to fry their doughnuts once more. The plan is ambitious — 2,000 traditional Polish pączki doughnuts. To support them, simply visit Eataway.com and order a box of doughnuts. One box contains 4 doughnuts and costs 16 PLN. All proceeds will go to the Children's Home at Parkowa Street.
The sponsor of this year's edition is the wonderful Makro Cash & Carry, who have generously provided the food ingredients needed to carry out this action.

You can take part in two ways:
1. Order a box of fresh and delicious doughnuts
2. Join a doughnut workshop and learn a life skill
Either way, you get to eat pączki while helping kids to grow fruit!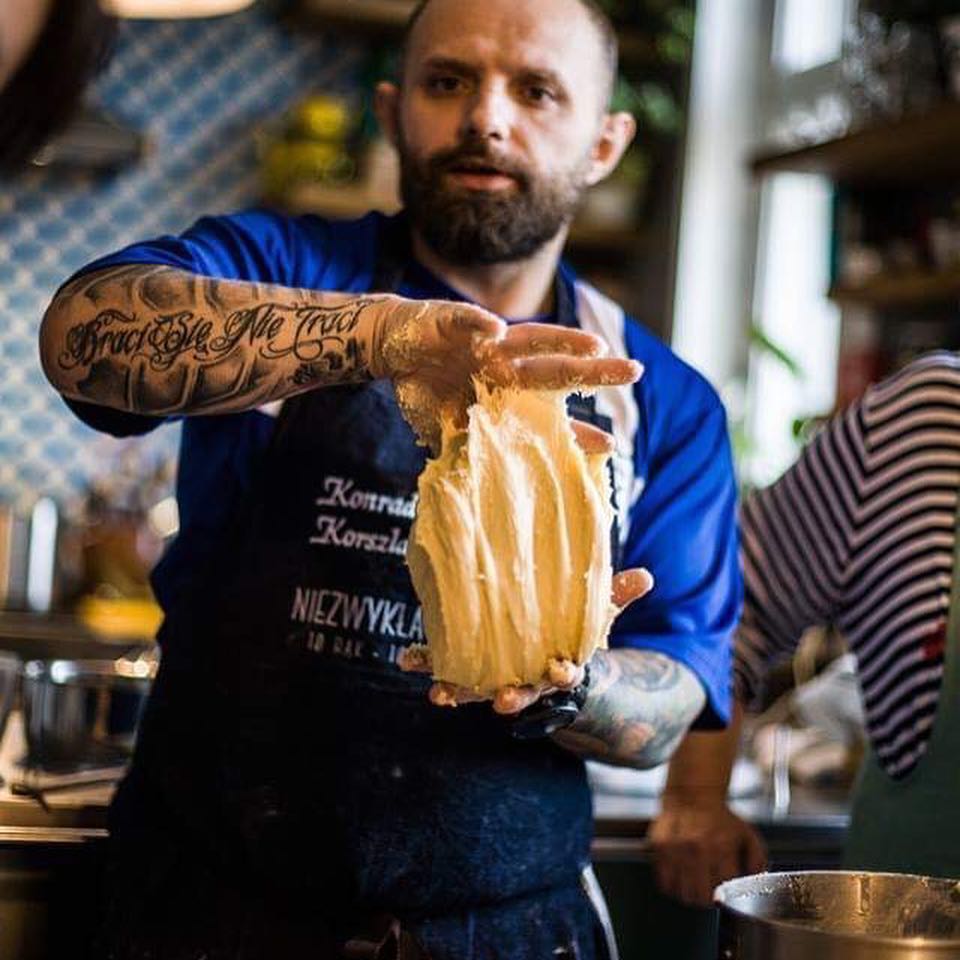 About the Eataway community
Eataway is an international community of chefs and people who are looking for delicious and local food. Eataway was founded in Krakow in the XXXX year by Marta and Mark Bradshaw. Currently, there are over 1800 chefs and over 51,400 food lovers registered on the website. Last year alone, over 1,000 meetings took place, in which over 9,000 people took part.
Invitation to journalists:
On February 14 at 10 am, there will be a doughnut frying workshop. The workshop will be led by Eataway founder Marta Bradshaw. Kids from Children's Home on ul. Parkowa will take part in the workshop. There are 5 invitations waiting for journalists. To confirm your participation, please contact Tobiasz Jaskuła (609240949, Tobiasz.Jaskula@interia.pl).
---
Doughnut Workshop // Fresh Doughnut Delivery // Official Website // Facebook Event
---
For more information, please contact:
Marta Bradshaw
Founder of Eataway.com
info@eataway.com
Comments