10 Best Valentine's Day Destinations in Krakow
Read on and you will find yourself absolved of all fear as we systematically eradicate all of your potential Valentine's woes. That's right, not only are we fine purveyors of top-drawer travel advice but also omnipotent and all-knowing in matters of the heart.
Whether you're young, old, lonely or in love - we know what's best for you and will soon provide you with the perfect Cracovian Valentine's destination to suit your individual needs. Even if nothing can tempt you from your nest of sadness, at least you can take some pleasure from reading & therefore vicariously taking part in our kinda sarcastic yet informative list of amazing Valentine's Day destinations, in and around Krakow.


Valentine's Scenario #1
You are alone, you have been for a very long time and all you want for Valentine's is to have some sexy-moving Spanish-grunting dude grinding against you, awakening your primal lust from beneath 3 years of funny youtube penguin videos.
Your Perfect Valentine's Destination: Teatro Cubano
Teatr Cubano's dance floor is so packed that you'll be grinding against just about everyone you walk/dance past. It's packed, however, for a very good reason. Authentically gregarious live Cuban bands pumping out beats that make it impossible not to release all your fears. Dance the night away in the hottest and most provocative way you didn't know you were capable of and pour your Mojito over your head to cool yourself down. With the feel of the fiesta, it's the perfect place to feel the music while you feel someone else's body.


---
Valentines Scenario #2
Your record-label executive boyfriend wants you to show a desire for commitment. You are committed to free backstage passes for Iggy Pop and need to keep him sweet without actually having to be sweet as your heart has grown cold from the sleaze of modern society.
Your Perfect Valentine's Destination: Kładka Bernatka Bridge
Picture this: a classic lovers moment...the two of you strolling hand in hand along the riverside, kneeling down to share a piece of your obwarzanek (local bagel) with a swan. Turning into the footbridge, you admire the incredible floating sculptures that have been suspended in mid-gymnastic-feat, both marvelling at the dedication it must have taken to balance them just so. In the middle of this bridge, you pause and reaching into your pocket - revealing to your sugar daddy a padlock with your initials scrawled on either side of a love heart. Tears well, tender kisses are exchanged and together as one you snap shut your lover's lock amongst the others on the grating.
A couple of weeks later, you're making out with Iggy Pop backstage and your lover's lock has been ripped off the fence and is sitting in some artists basement. The powers that be will soon be removing the famous soulmate seals from Kładka Bernatka due to health & safety regulations (??), before turning them into a sculpture. Take advantage of an ideal moment in which to make false promises of enduring romance.


---
Valentines Scenario #3
Your human relationships might involve any number of descriptions... but your heart really only ever had room for one specific love: you are married to food. You've spent your whole life together. Your relationship is deep, warm, nourishing, refreshing, soul-enriching, exciting and experimental. You know that food will never leave you and there is no way you would rather celebrate a day of love than experiencing that crucial beauty, that tantalisingly sensual, sink-your-teeth-into feast.
Your Perfect Valentine's Destination: An Eataway Feast
You might as well bring your husband, wife, girlfriend, lover; if you have them, that's fine - if not, it doesn't really matter. Spend your evening discussing your passion with people who understand why your heart beats faster when dolmades are in the room. Why you find it hard to form a sentence, your words get caught in your mouth when you catch sight of a Tarte tatin. Why you faint in a haze of overwhelming lust when the scent of masala spices is tingling in your nostrils. Some might think you're insane but you should be spending Valentines with your true love and people who support your decision to dedicate your life to flavour.
Around the world, a culture of celebrated differences is growing and in this wisening age, you should be chasing your wildest fantasies, not just settling for pot noodles and judgemental company. Each year, passionate culinary creators from Eataway will be opening their homes and their tables to share their Valentine's Day meal with fellow food fetishists from around the globe.
Check out what's on the menu at Eataway


---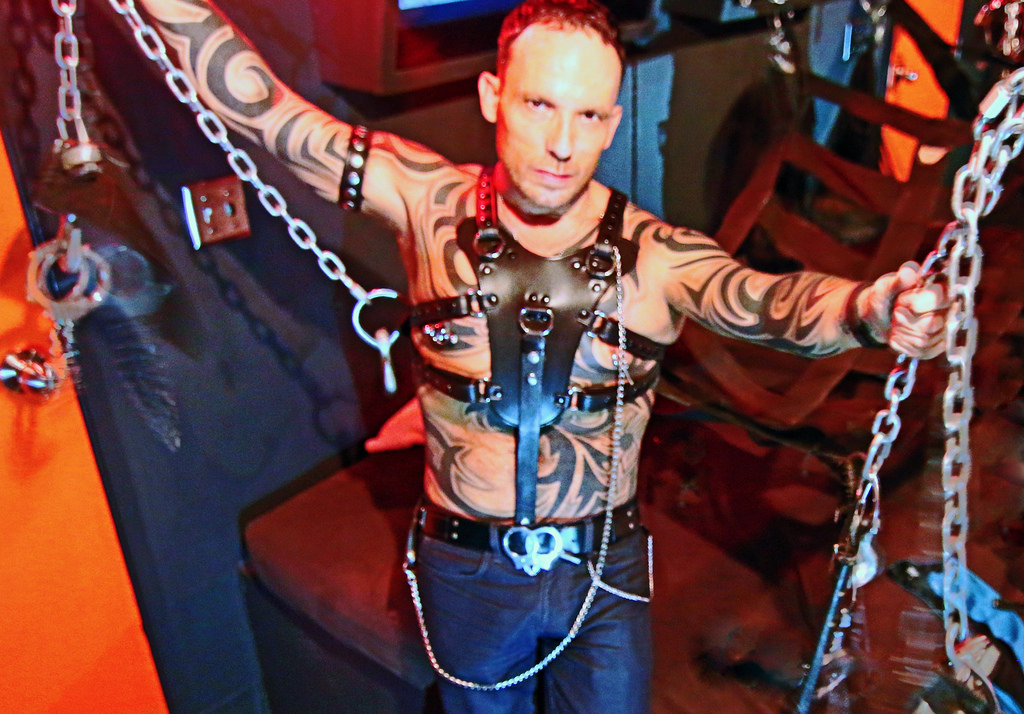 Valentines Scenario #4
You're in a new relationship and your boyfriend had promised to try some very naughty and adventurous things with you come Feb 14. Unfortunately, he now seems to have forgotten that Valentine's Day even exists. You're depressed because you'd already spent quite a lot of money and time buying ropes, plungers and sandpaper from the hardware store... but you're just too shy to remind him.
Your Perfect Valentine's Destination: Czarny Szlak Eleganskie Tatuaż or Studio Tatuażu 'Nie Po Drodze'
A great way to remember important things is to get them permanently tattooed on your skin, so, convince your man to get a sweet matching tattoo with you. If this does not work, get him drunk enough that he is easily tricked and then convince him to get a sweet matching tattoo with you.
Next, head on over to a Tattoo Shop where the very talented tattoo artist will delicately ink a beautiful and tasteful design of your previously forgotten Valentine's plans on your boyfriend's chest.
If the pain of the needle doesn't remind him, the newly tattooed erotic scenario involving you, him and a whip will certainly prevent him from ever forgetting February 14th again.
---
Valentines Scenario #5
You're an elderly surfer couple who have spent an incredible life together chasing waves and not giving two fish about society and all that materialistic bullshark. Your curiosity and your bad hip have brought you inland to explore Krakow. Although you can appreciate the beauty of this fine city - you and your soulbait's only dream is to go surfing together, one last time.
Your Perfect Valentine's Destination: Concerts & Events in Krakow
Well, it's winter, we're nowhere near a beach and your wonky hip aint gettin' any better so why not spend Valentine's Day crowd surfing instead! You'll be quite literally supported by a room full of people who are as aware of the corrupt shadow governments manipulation and oppression of the populous as you are. You and the wife don't need to buy into any gross mass-media-induced-Valentine's-love-for-sale-at-half-price-scam-fests. Let's show those bullshark dealers what you stand for! Yeah!
---
Valentines Scenario #6
Your Mum has set you up on a blind date with her neighbour's friend's sister's cousin for Valentine's Day. You'd much rather stay at home with your soulmate, whisky, and try to find a copy of Donkey Kong that works on your computer. However, when you say no to her, your mum starts talking about how she's "probably not got many years left" and she's thinking of leaving her inheritance to a charity instead of to you. No escape.
Your Perfect Valentine's Destination: Senses
What better solution to your unwanted blind date than to take her on a blind blind date! Senses restaurant may be atmospheric, romantic, indulgent… it may have exquisitely designed and presented food but fear not, we've got your back. Come prepared to pick your nose, wear your PJ's and swig at that hip flask all you want because you will be dining in complete darkness.
Lead by a waiter into the pitch-black room where your table awaits, you don't have to worry about ordering something you can't pronounce just to look cool - the menu is a mystery and your hands, nose & mouth are there to solve it. Your hands, nose & mouth are also free to explore the mystery of your date, as, for once, you will have the opportunity to maintain your dignity afterwards. Sneak out silently before the end of the meal and she will not only have to foot the bill for your delicious meal but will also never be able to put a face to that sloppy, awkward kissing.
---
Valentines Scenario #7
The only person you have ever and can ever love is your Great Aunt Dorota. She's the only person that has ever shown you any respect or paid you any attention (including your mother). She instilled in you a deep appreciation of cats and taught you how to make jam, she made you a puzzle of a bicycle and she made your eyes bright with hope in a world of fear and derision. She passed away when you were 12 and you would give anything just to speak to her one last time.


Your Perfect Valentine's Destination: Kosocicka 8 - A legitimate haunted house


Where better to contact the ghost of dead Dorota than a totally already haunted house? If other ghosts go there then it's likely to be blessed with some kind of wormhole that links it to parallel dimensions - making it the ultimate Valentine's Day destination for you and your lonely dreams.We're letting you in on a serious secret here, most locals have never even heard of it. So, don't abuse our sharing by trying to summon the forces of evil. Only kindly loved ones.
Tales abound about the history and haunting of this dilapidated villa; the creepily scrawled wall writings & abandoned chapel only further the ghostly reputation of the place. Attempts to both renovate and destroy the house have both been made, but apparently, these attempts have been met with both death and fleeing. Don't let the reputation put you off - "the victims will be more" may be one of the things etched into the wallpaper... but everyone knows that you have to take risks to prove your desire when you want miracles like connecting with dead aunts to occur. So suck it up, go buy some incense, some candles... and be careful not to become possessed.
---
Valentines Scenario #8
Your husband has caught you cheating on him and is now blackmailing you with that 'special video' you made together last Valentine's Day.
Your Perfect Valentine's Destination: Restaurant U Romana @ The Academy of Music
The ultimate destination for a romantic end to a probably terrible relationship, and to your (soon to be ex) husband's life. The Academy of Music building towers over the old town, offering spectacular views of the city architecture and perfect opportunities to push your significant other right on over the top floor balcony. This affair-to-remember style setting is absolutely appropriate for both sneaking guns inside violin cases and, well, remembering your affair. Celebrate your newfound freedom with an affordably priced plate of home-made Polish traditionals from their Milk Bar style 'Restaurant U Romana'. You know the famous saying: 'revenge is a dish best served at a music school restaurant with great daily specials'


---
Valentines Scenario #9
You've fallen in love….but now you need to break the news that actually, you are a shapeshifting alien and your species is currently in the process of silently occupying & taking control of planet earth. You don't want to lose her just because of your nationality and your scales - you need to secure this woman's heart and assure her that you don't want to eat it.
Your Perfect Valentine's Destination: Miod Malina
An entirely sweet and romantic location that can take the edge off any difficult situation by dousing it in honey and flowers. Think 'A midsummer night's dream' - fairies, magic, the impossible love made possible. Miod Malina is the home of recklessly falling into your lover's' arms, despite all the odds, as it casts the warm glow of infinite souls entwined with an atmosphere of other-worldly delight. If food is the path to the heart then Miod Malina's menu of uniquely sumptuous Polish & Italian fare is that path and it leads right through a delicate forest of flavours. It's about as far away from elaborately evil space armageddon as you can get and if it can't distract your lady from your reptilian revelations then, well, it just wasn't meant to be.


---
Valentines Scenario #10
You're happily married to a gorgeous and loving woman with whom you share 3 calm and intelligent children. You often pinch yourself to make sure it isn't all a dream, you could have never imagined that your life could be so blessed with such a beautiful family! One day, at a gallery opening (the kind you are often invited to), you are admiring an eclectic sculpture when a raven-haired elven beauty comments on the style. Electricity. Love at first sight - you're both head over heels and suddenly your blessing is your curse as this one extra gorgeous addition to your life might just tip the balance. Now your only hope is to introduce your wife and your new lady, see what their thoughts are on polygamy.
Your Perfect Valentine's Destination: Tyskie Brewery
"Let me take you on a Tyskie Brewery Tour for Valentine's", they will be over the moon and totally unsuspecting. As you discuss extracts and barrels and taste test every tap in sight, your potential sister wives will hopefully discover how much they have in common.
All the interesting and hilarious beer anecdotes from your tour guide will be sure to put them at ease and by the time you get to creating your own postcard in the giant beer barrel, you might just find that you're taking your new family portrait! Everyone loves to get a bit tiddly and discovering the inner workings of something you previously assumed you understood can run much smoother when well lubricated.
[Disclaimer: Obviously this article is very tongue in cheek (although we do in fact suggest these locations as great places to visit on Valentines Day... just more in a happy love way). Murder, adultery, subterfuge, mean tattoo manipulations, polygamy and taking over the planet are all very bad/illegal things to do, and we take no responsibility if you make any attempt to undertake these activities. Where's your sense of humour? Geez.]
Comments