Big Smile! Dental Services in Krakow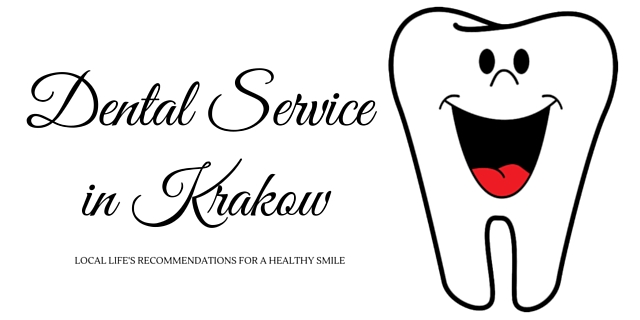 It's a widely spread statement that Poland is nothing like a tax haven, but it does have its own niche market that attracts thousands of foreigners every year, and that's medical service. And with its quality practices and state-of-the-art treatments, Krakow is definitely a good place for a makeover of your smile.
The reasons are simple and practical. First of all, prices. There are many services in Poland that offer good value for money, and dental care is no exception. In Krakow, a standard UV-cured filling starts at 80 zloty, which is approx 20 euro, and the quality is as good, and sometimes even better than in any respected dental practice in Europe.
And speaking of quality, Krakow offers a number of patient-oriented specialists, who use state of the art equipment like lasers, microscopes and high performance diamond dental drill bits. Let's not forget that Polish dentists are famous for their skill in implantology as well as a canal root treatment.
Krakow is a gold mine of reputable dental clinics, and majority of them sits right in the centre, so getting there is a piece of cake. Moreover, the doctors and the reception staff are mostly multilingual speakers, so explaining in detail what the problem with your teeth is shouldn't be a problem. And in case of emergency vacation treatment, your visit will be treated as a priority, so that a lost filling or chipped tooth won't spoil your stay in Krakow
On the top-list we place the Implant and Aesthetics Dental Centre Cichoń. The clinic's list of specialisations includes: dental surgery, implantology, prosthodontics, cosmetic dentistry, orthodontics, endodontics and periodontology. Dentists with Cichoń Clinic use the latest equipment, materials and dental components, and also broaden their knowledge by taking part in courses, both in Poland and abroad. And for those, who get upset at the mere thought of seeing a dentist, Cichoń Centre offers Dental SPA relaxation techniques. The staff speaks Polish, English, German, Russian and French.
On the other hand, Askdentist Dental Practice is known for dentists with more than ten years' experience gained in the UK. The clinic offers a full range of dental treatments, from simple fillings to complicated root canal treatments, at affordable prices.
Also, a clinic with skilled professionals and state-of-art technologies is Albusdent Centre. Here, meeting the expectations of their patients in terms of comprehensive and reliable dental care is as important as paying special attention to their comfort.
3G Dentist, on the other hand, prides itself with a modern X-ray laboratory offering three-dimensional exam of not only teeth, but facial bones and paranasal sinuses as well. This is a high-standard, professional place, with a relaxing vibe to it.
All in all, Krakow attracts great numbers of dental tourists every year, as the time between treatments is a great excuse to stroll around the city, shop and get a taste of the nightlife. In Krakow, you can turn a dentist appointment into a great vacation experience.
Comments