Best Places for Christmas Shopping in Krakow
Christmas time may be a winter's dream but finding the perfect present for your loved ones is all too often a total nightmare. You could make something, it would be more meaningful… but you probably won't. So this is why, in the spirit of snow, we have made you a list of all our favourite places in which to find the best and most memorable x-mas gifts!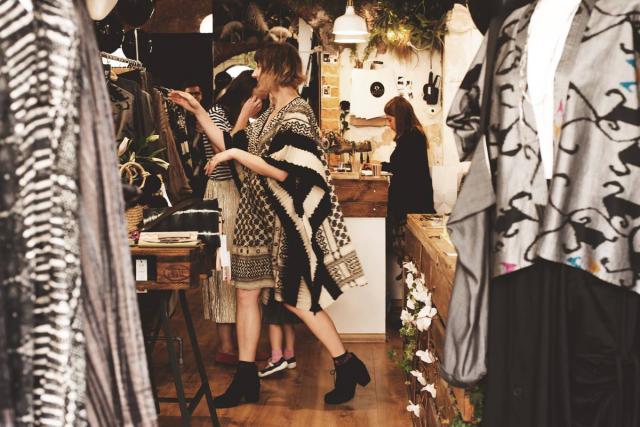 When buying clothing as a present, it can be difficult to guess their size or taste. Buy too big or too small and your present might soon become a window cleaner. One world, one body, one soul: Mapaya strive to connect our differences by focusing on what is similar; our universal consciousness in all its beauty.
An earthen rainbow of textiles makes up their closet while the changing energy of each piece of clothing is united by the fact that these ultra cool items are designed specifically to fit any body, everybody.
Their open sized threads allow for freedom of movement in their structure and freedom of expression in their passionate design. Their ethnically inspired threads, bags, jewellery, bags & accessories are handmade both here and abroad by ethical local manufacturers.
Find them: ul. Józefa 3 (Kazimierz)
Online store
Facebook
Instagram
If you adore the romance of Krakow's streets as much as we do then you'll be happy as a pig in mud at Galeria LueLue. Steeped in old world charm, this little gallery is packed to the rafters with totally gorgeous and totally unique prints.
The crew behind this store has obviously taken a lot of time and care in searching for their chosen images. Bags, postcards, canvases, posters and more have been inked with iconic posters, photographs, artworks and quotes and we'll be the first to compliment their exquisite, often humorous taste. Their graphics pay homage to vintage Krakow in fashion, architecture, nature, humanity, artistry and even emotion.
Galeria LueLue can also answer to any of your personal photographic needs including photomurals, reproductions of renowned pictures and vintage photos, as well as printing your pictures on canvas so if you ever wanted to gift your little cousin Jimmy a close-up photo of your elbow, now's your chance.
Find them: ul. Miodowa 22 (Kazimierz)
Website
Facebook
Instagram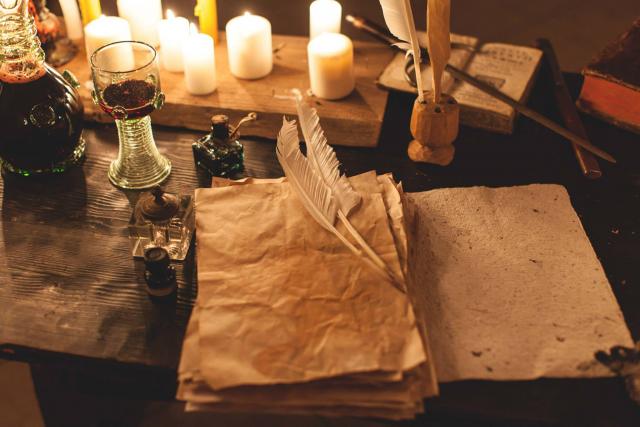 Perhaps you're looking for something a little less conventional, for a less conventional person. As lovers of the unusual, we're nothing if not pleased to share the weird and wonderful existence of a store called Kacper Ryx.
Does your Dad need a new sword to duel with on the weekends? Look no further than Kacper Ryx. Is your sister in want of a leather pouch and a goblet in order to poison a witch? You'll find them at Kacper Ryx. Does your friend need some new card or board games to distract his children with while he reads his new Kacper Ryx book? Well then, drop by Kacper Ryx!
Purveyors of historical artefacts and all things magical, this is a store that would fit right in on Diagon Alley. Bits and bobs of armour, beer steins, medieval clothing, all kinds of games and books and beers (their very own house brand ones), basically everything you need to have a really fun weekend and/or… put a curse on your neighbour.
Find them: Plac Mariacki 3 (Old Town)
Website
Instagram
Facebook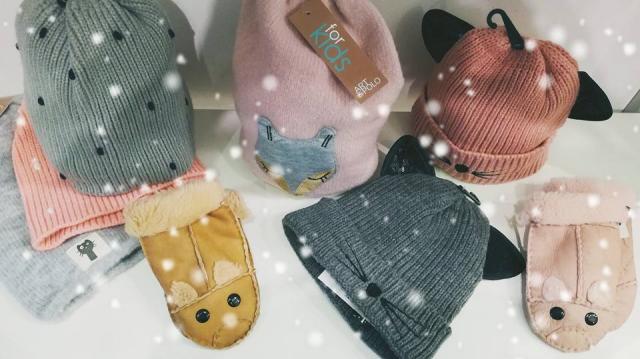 Fashioneria is a tiny little Karmelicka cavern of wonders which is all too easily missed as you walk down the bustling street... but just before Christmas is the perfect time to discover it.
Stocking Polish designers with an international flair, you'll be supporting local business as well as the fashion-forward status of your loved ones. Fashioneria can be found next door to Mama Mia; display cases out front drawing you in with quirky one-of-a-kind treasures. Once you notice them, you'll no doubt be pausing each time you pass by, just to see what's inside.
Their store is right next to our office and even we can't help but to have ourselves a gander. Every time we look there's a brand new bag hanging from the door with a totally unique design; sunflower material or a squirrel print, maybe some colourful hand painted birds. Perhaps you'll see a little fox hat or little mouse mittens, perfect for a little one's chilly little hands. Fresh watches, gorgeous jewellery, hobo bags, t-shirts, dresses, scarves etc. are pieces of art, often bordering on the avant-garde - these lovingly handmade items really showcase just how cool Polish design can be.
Find Them: ul. Karmelicka 12 (off Teatr Bagatela)
Facebook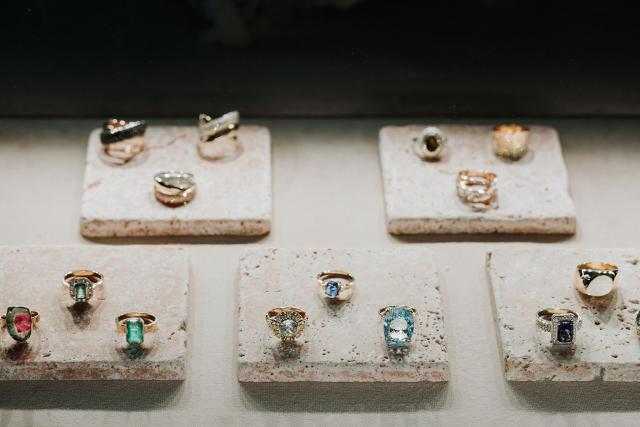 These days it seems difficult to find anything other than tacky jewellery. If you want the kind of necklace that would be passed down through generations as an heirloom, you'll be hard-pressed to uncover it amongst the sea of poor quality gaudy baubles available in most stores.
To give a gift with true class; one that exudes elegance, which mirrors the timelessness of your love - we recommend a visit to Syncret Jewellery. Discovering rare and unique beauty in these pieces of true art, it will be a pleasure simply to browse through their collection of evocative rings, necklaces, earrings, bracelets and more. In order to perfectly reflect your loved ones, you may even commission your own personalized piece of exquisite sparkle.
Inspired by great works of art, oriental essences and the kind of classic grace you would find adorning the Audrey Hepburn's and Bridget Bardot's of our world; Syncret Jewellery is a gallery in which you will find not only a gift but a treasured memory.
Find them: ul. Bracka 8, Stare Miasto (Old Town)
Website
Instagram
Facebook

If you want to impress your friends with your amazing taste and social conscience - get them a prezzie from KOKOworld. This is a fair trade store with some real international flair and a fantastic diversity of styles and origins. Some of their products are designed locally while others are from exotic worlds like Africa, Indonesia & Nepal.
Whoever unwraps these beautiful fabrics on Christmas day is definitely going to love you forever. Imagination, curiosity and passion are the vision of KOKOworld and as such these clothes, bags, jewellery & toys are absolutely to be cherished.
With men & women's wear on the hangers and toys for children, these pieces can take your whole family on a journey across distant lands (much more affordable than a plane ticket!).
Find them: ul. Starowiślna 19 (off Poczta Główna)
Online Store
Instagram
Facebook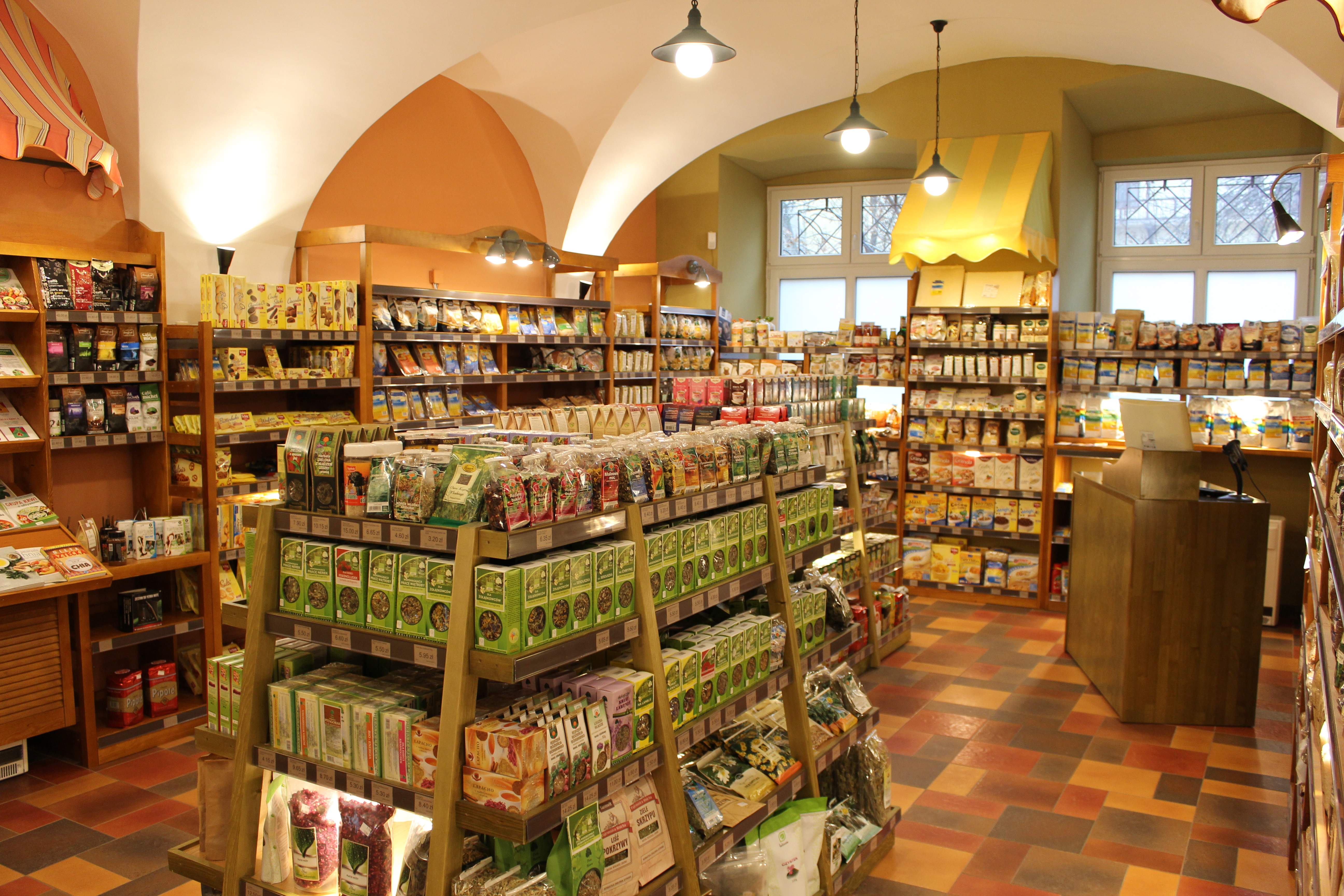 Nourish your friends and family with beautiful products that care for both body and earth. Natura is one of the most well-loved health brands in Poland and it's easy to see why. Their certified ecological products cover all our bases.
Who doesn't love good food? They've got everything: pesticide-free fresh fruit and veggies, rice, pasta, grains, nuts, herbs, honey, coffee, tea, juices, ciders and heaps more (so much of great stuff for gluten-free, low-fibre or diabetic needs).
Natura also offers dietary supplements, a shelf full of fantastic handbooks, cosmetics, hair/skin care products. We highly recommend it as a gift discovery place for your vegan, vegetarian, world/health conscious friends - or simply for someone you love and want to care for.
Find them: ul. Zamenhofa 1, ul. Krakowska 26, ul. Krupnicza 21, ul. Balicka 18c
Website
Facebook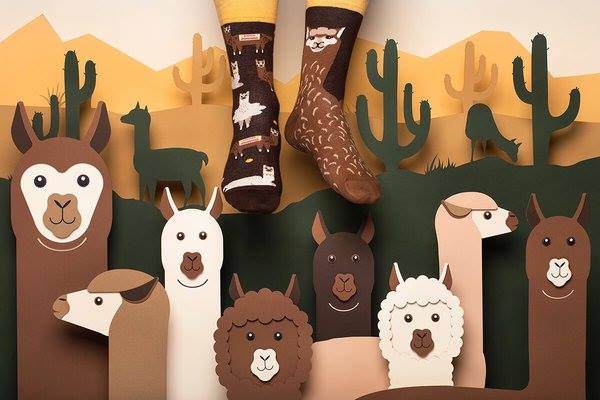 Fairma Ethical Design
Christmas is a time of kindness, of compassion and in that spirit (and the spirit of chill shoes) we recommend Fairma Ethical Design as a present-ial palace of choice. Created from the most honest of hearts, this store's foundation was purely to create a space for responsible living and products for responsible buying.
Fairma Ethical Design offers the chance to opt out of the cycle of exploitation, choosing a cruelty-free life and leaving behind a clean path for others to follow your careful footsteps… but in some magnificent vegan shoes. Wonderfully crafted heels, sandals, boots and sneakers and all the other shoe types - this is their stomping ground. Here, not only will you discover top quality shoes with on-point design but the same level of awesomeness imbued into belts, clothes, bags and loads more.
100% vegan, 100% fair trade and 100% a brilliant Christmas present.
Find Them ul. Dajwór 20 (Kazimierz)
Website
Twitter
Instagram
Facebook
Comments