Sopot Nightlife Guide
You're in the Tri-City and you've seen the sights, been to the beach, sat in the churches, and maybe you've even had a drink or two along the water in Gdansk. You can see that this is a beautiful place but something's missing - where are the crowds, the throngs of people, the young and the bold, going partying like the Poles know how, night after night? Simple: Monte Cassino Street in downtown Sopot. Like moths to a flame, anyone and everyone who's looking for a wild time have been drawn to this festive, charismatic, and kinetic strip of pavement.
Nightlife in Sopot branches into three main avenues, all of which have been crowded into one actual road! Pick your poison or take a slice out of each pie and toss it all together for an exciting night of clubbing, pubbing, and culture. First up is the calm summer's eve route! Join the Mad Hatter in the wonderland of the Krzywy Dom, where you can find a number of distinctive bars for a pre-prandial bevvie. For supper, let the sound and sight of the calm Baltic Sea calm you at the Bulaj Restaurant. Finally, the Serengeti Pub provides the thirsty traveler with delicious drinks in the company of some super-friendly giraffes.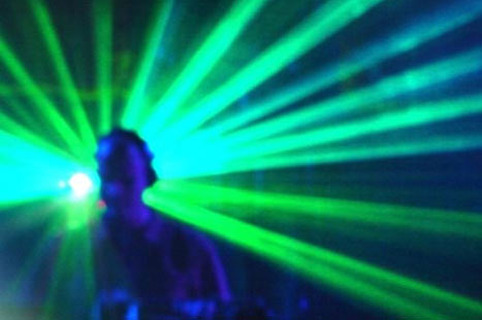 Route number two is the artistic, sophisticated, and cultured night, which allows you to really show what you learned in that art history course you took your first year of college. Throw some change towards the talented and friendly street performers before ducking into a theatre or gallery for a few hours of professional entertainment. Or sit back and have your portrait done by any number of sweet street artists. From there, its on to Club Mandarynka, Club Sanatorium, or the historic artists' hangout Caf Zascianek. Taste some fine wines or sip on some gourmet coffees. Don't forget your beret!
The third option takes you all the way to sunrise. If you're even thinking about clubbing while in the Tri-City, you go to Sopot and mix with the wild ones, the frantic ones, the crazy and cool, and everyone else who's just along for the ride. On Monte Cassino, you're plugged into the pulsing, bright, undercurrent that runs through this town. Feed off that current and make an impression at clubs like Enzym, Syntetyk, or Viva Club. Or, hit up Copacabana for some Latin flair and hot sand, since you are, after all, at the beach! Some of the clubs here have cover charges and once inside, the drinks can be pretty expensive, so don't just make a random choice: there are plenty of options and each club is a little bit different, so take your time and scope the scene before brushing past the bouncers.
No matter which direction you take, there are plenty of food vendors, convenience stores, fast food joints, and delicious restaurants to fuel your night on the town or satisfy that 3 a.m. craving for a hamburger. Best of all, everything is either on, or within one block of, Monte Cassino street which basically connects the beach and the train station! A little bit of Ibiza, a little bit of Ireland, and a little bit of the Louvre, you'll find it all in Sopot on a cool summer's night!
Comments