Doing Business in the Tricity
Every since medieval times Gdansk (known as Danzig pre-WWII), has been a flourishing sea port and trading town, with a long history of commerce. It was from here on the Baltic Coast that amber was carried down via Poland to the Mediterranean and North Africa, as part of one of antiquity's most important trading routes and the famed St. Dominic's Fair was established. Later Gdansk would become one of a elite group of towns that made up the powerful Hanseatic trading league, and indeed its importance was so great that the Germans fired the first shots of WWII here, when it was the 'Free City of Danzig'.
With such a history of enterprise it's no wonder that, along with its sisters, Gdynia and Sopot, Gdansk has become a prime hub for doing business on the continent. It's location, which has served it so well through the ages, hasn't lost its attractiveness - indeed with the fall of Communism and the rise of New Europe it has increased boundlessly. Poland's only major port the Tricity's importance to the country's economy need hardly be expanded upon, but on top of this road connections to other major Polish towns like Szczecin, Poznan and the capital Warsaw, are excellent, whilst Berlin is also easily accessible and the Baltic states are just up the coast. Thanks to the ever-increasing expansion of cheap flights, Gdansk is also easily accessible by air from Scandinavia, Germany and Great Britain and Ireland.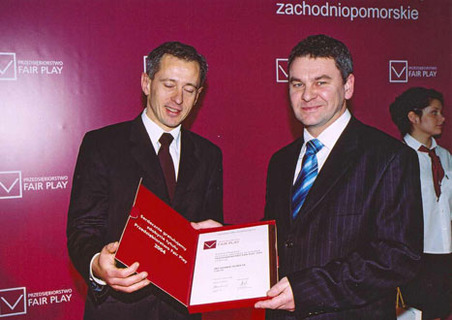 Other factors to consider before moving your business interests into Gdansk are the city's buoyant economy, propped up by the ship repairs and chemical industry, the large number of trade fairs and international conventions held here and an increasingly strong tourist presence. 60,000 students studying at fifteen universities and academies should mean prospective employers are never short of fine minds either.
If you're interested in business opportunities in Poland, and need to do some market research, then you might be wise to get in contact with regional experts PMR, who keep an unflinching eye on all the latest data and economic news about Poland. Their specialist consultants can prepare market reports on doing business in Poland, catered to your specific business interests.
To download the city's official business guide click here.
Comments