Zero Waste Zone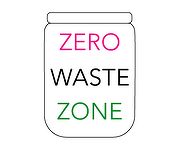 Phone

-

Website

-

Address

Torenallee 22-04 (inside Yksi Expo)
Local Life Eindhoven is about to select candidates for Best Places awards, dedicated to rewarding and encouraging excellence in products, service and ideas. You are helping us to make the best choice.


Zero Waste Zone has 0 votes. Click here to see the results.


You can vote once a day for your favourite place.
Editor's review
- By Anwesha Dutta -
Zero Waste Zone features plastic-free, vegan, cruelty-free, and eco-friendly products. As the name suggests, it focuses on ways to reduce waste in our planet by reusing what we have and reducing consumption of substances that are harmful to the environment. This store is a result of casting a more mindful eye over what we consume in our daily lives. Although the goal of 'zero waste' can't be achieved overnight, every bit of change is helpful!
They have a variety of products to choose from. Most of the products here are sourced from stores within Europe to reduce carbon dioxide emissions released during transportation of the goods. Their bestsellers include bamboo toothbrushes. They can be paired with some natural vegan toothpaste, which is available in glass jars. Shampoo bars are a unique line of products they sell. There are a variety of refreshing scent of shampoo bars to choose from. They also stock gorgeous soap handmade locally in Tilburg. Cotton swabs made of bamboo and cotton. Bamboo is a very popular product. Menstrual cups made of medical grade silicone are a great option, and they are available in many different colours. Natural stick deodorants are not only colourful, but a useful product. For the next time you're on a road trip, pick up some metal or bamboo straws that are available here to replace the plastic ones, which are still unfortunately used by many food chains.
They have a variety of men's grooming products. Razors made of bamboo and metal are a great gift item. They can be refilled with metal blades. No more flimsy one-time use plastic razors which clog up our oceans!
There are great options to choose from for make-up enthusiasts, including vegan mineral powders and reusable make-up removal pads.
Food grains are also available here. They have a variety of pasta, beans, lentils, and spices. You can bring your own jar or bag to replenish your stock.
Efforts are made to spark a discussion around sustainability and leave behind a better planet for future generations. They often hold brainstorming sessions with the community to discuss the steps that can be taken to help reduce our carbon footprint on this planet. This helps spread awareness among people, so that a culture of loving and respecting the planet can be developed. After all, we have only one planet. Isn't it time we took care of it?
Editor
Editor & Eindhoven Local
Reviews
CRRA is California's statewide environment protection association.
It is the oldest and one of the largest non-profit environment protection organizations.
The California Resource Recovery association is dedicated to achieving environmental sustainability in and beyond California through Zero Waste strategies including product stewardship,
waste prevention, reuse, recycling and composting.
The California Resource Recovery association advances local, regional and state wide waste reduction efforts which result in critical
environmental and climate protection outcomes.
We invite you to join us!
California resource recovery association
Reply
Very nice to know about it ! Will surely visit the store .
Reply