Buijtels Buitengewone Tuinen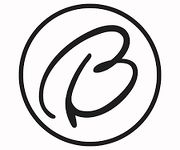 Address

Troprijt 21, Bladel
Local Life Eindhoven is about to select candidates for Best Places awards, dedicated to rewarding and encouraging excellence in products, service and ideas. You are helping us to make the best choice.


Buijtels Buitengewone Tuinen has 0 votes. Click here to see the results.


You can vote once a day for your favourite place.
Editor's review
Ever since he was a little boy, owner Martin Buijtels has been passionate about outdoor living and gardens. Issues like how to plant and decorate original gardens have always kept him occupied. How to divide a plot, of any size, in a way that is surprising. Yet at the same time making sure it is functional and creates the right atmosphere and enjoyment. To create gardens that astonish people, that was his desire.
Nowadays, Martin has found 15 employees in which he recognizes the same passion, liability and skills to create outstanding gardens. They work as a team using the clients wishes as a starting point. It is the client that makes the investment to realize the garden of his dreams. We simply wish to advise him in the best way possible. The look on our clients face when he sets foot on his new garden for the first time, that's what makes our work worthwhile!
Editor
Editor & Eindhoven Local
Reviews