Columbus International Childcare Eindhoven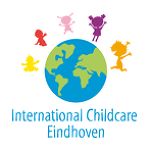 Phone

-

Website

-

Address

Oirschotsedijk 14b
Local Life Eindhoven is about to select candidates for Best Places awards, dedicated to rewarding and encouraging excellence in products, service and ideas. You are helping us to make the best choice.


Columbus International Childcare Eindhoven has 0 votes. Click here to see the results.


You can vote once a day for your favourite place.
Editor's review
Columbus International Childcare Eindhoven
International Childcare Eindhoven offers professional day care and out of school care with an international dimension. Children in the age of 0 till 13 can play, learn and explore the world in a familiar environment. Columbus has a unique cooperation with International School Eindhoven (ISE). They are situated on their campus and cooperate f.e. in the special foundation groups which prepare children from 3 years and 4 years old for primary education.
Columbus is part of International Childcare Eindhoven, a professional childcare organisation in the South of the Netherlands, which offers childcare to approximately 2000 children every working day of the week.
Bilingual day care
Columbus joins a pilot for bilingual day care. The pedagogical staff speaks Dutch or English with the children and stimulates a natural way of learning the language by playing, reading and singing for example. There is always someone at the group who speaks Dutch together with a colleague who speaks English consistently with the children. Even babies and toddlers start to speak Dutch before their parents even can comprehend.
Every child can visit Columbus, regardless of the primary school they will attend or language they speak.
They are looking forward to meet you and your child!
Editor
Editor & Eindhoven Local
Reviews
Columbus is really a unique place where children feel quickly at ease. Even the little ones who just arrived in Holland. Playing with other children and the warm, patience pedagogical staff gives them a feeling of home.
Reply
What is the fee prospects and how do you operate and available locations. Please share details of it.
Reply