Sagitta Peters Career and burnout coaching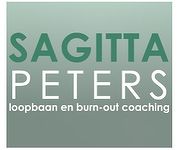 Phone

-

Address

Blaarthemseweg
Local Life Eindhoven is about to select candidates for Best Places awards, dedicated to rewarding and encouraging excellence in products, service and ideas. You are helping us to make the best choice.


Sagitta Peters Career and burnout coaching has 0 votes. Click here to see the results.


You can vote once a day for your favourite place.
Editor's review
Sagitta Peters has always had a love for science and technology, and a deep interest in more societal matters. This led her, as an engineer, to jobs as policy advisor and managing director of an interdisciplinary research institute. Today, she is active as a career and burnout coach for highly educated professionals.
As a career coach she helps coachees find more satisfaction in their work situation. Topics range from personal growth to possible career changes. Clients often work in a content-driven environment, they are for example active as designer, researcher, project leader or manager and work within high-tech, R&D, ICT, (semi-)governmental organisations, academia or are self-employed.
As she experienced burnout herself, she is very aware of the importance of a proper recovery. She therefore specialised in burnout coaching as well. When you suffer from a (near) burnout or other stress related symptoms, she can help you to get in charge of your life and full of energy again.
Editor
Editor & Eindhoven Local
Reviews