Rubik Coaching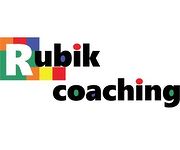 Phone

+31 6 41778211

Website

Address

Just behind DAF industries :) Ganseboom 29, Geldrop
Local Life Eindhoven is about to select candidates for Best Places awards, dedicated to rewarding and encouraging excellence in products, service and ideas. You are helping us to make the best choice.


Rubik Coaching has 0 votes. Click here to see the results.


You can vote once a day for your favourite place.
Editor's review
With Rubik Coaching Annelies Hovestad offers internationals the possibility to be coached when new in the Netherlands and looking for the possibilities here.
She has been an 'expats wife' in Canada and this gave her the experience of how hard it can be to find your way in life and work within a new country.
Interested in the possibilities that Annelies can offer you? Contact her to find out more.
Editor
Editor & Eindhoven Local
Reviews
Annelies was a great help to me. I think it would have taken me twice the amount of time to find a job, had I had to do it on my own. She helped to look at job postings I was interested in, and was able to help me "translate" the requirements and transferrable skills that I could contribute to the jobs. She also sent me postings that she found were suitable for me, that I had never even considered. Her top quality was that she helped me to "Dutch-up" my CV and cover letters, which helped me to stand out from other candidates. She was always easy to talk to and quick to respond to any questions I had. Her knowledgeable background and friendly personality are the reason I recommend talking to Annelies at Rubik Coaching.
Reply
Annelies helped me find my dream job here in Eindhoven. She is professional, easy to talk to, and very knowledgeable. Annelies helped me figure out where I wanted to work and helped me with my CV and cover letter. Her experience as an expat means that she truly understood what I was going through. I highly recommend Rubik Coaching!
Reply