Studio Zuid for Pilates training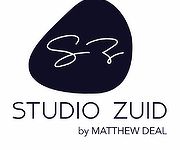 Phone

+31 6 55817665

Website

Address

Kleine Berg 12-2
Local Life Eindhoven is about to select candidates for Best Places awards, dedicated to rewarding and encouraging excellence in products, service and ideas. You are helping us to make the best choice.


Studio Zuid for Pilates training has 0 votes. Click here to see the results.


You can vote once a day for your favourite place.
Editor's review
If you do Pilates you know how beneficial this is for your body and well being. Studio Zuid offers high quality Pilates training in English to give you an opportunity to stay in shape away from home. If you haven't tried Pilates yet, Studio Zuid also offers beginners' classes to familiarise yourself with this great way of working out. Studio Zuid is also specialised in Franklin Method Education. The trainer is highly qualified and very enthusiastic. Joining Studio Zuid will give you a good work out and provides you with a great way of meeting new people!

At Studio Zuid you can choose from different types of training to meet your personal needs:
Private sessions
Semi private sessions
Wall unit classes
Group mat classes
Editor
Editor & Eindhoven Local
Reviews
Excellent and very professional, best studio in Eindhoven. In fact most trainers in Eindhoven have received their education here.
The new space at the Kleine Berg is gorgeous and even better, it's on the first floor now, so no more excessive stairs climbing.
Reply
I attended group classes and one on one classes in Studio Zuid. The staff all speak English. It is easier for the trainer to do one on one classes, but if you have done Pilates before you will have no trouble joining a class, even if you cannot speak Dutch. The trainers are all very professional. The hardest part of the training is getting up the three flights of stairs to the Studio.
Reply